Yet summer produce is still plentiful
As I drive up the beautiful and smooth (thanks Public Works) Daugherty Street to the post office, it's fun to spy pumpkins and mums on porches again. Scarecrows are starting to show up in the downtown windows and there's cool air blowing in my little car's window. Autumn is here.
I think each of the seasons are named so perfectly, fitting the feelings they bring with them. Such as winter, "When will it warm up again?" There's 'summer, "Some day it will be cool again." Spring is just that, jumping out at us everywhere. Which leaves us with autumn.
To understand fall's name I ask we engage in a quick exercise together. Wherever you are, let's breathe in through our noses and now as you exhale through your mouth, let your shoulders slowly drop as we all say softly "awwwwwww." Did you hear it? Awwww-tumn. The elevated excitement of summer and bustle of back-to-school can just be melted away. Cooler weather is approaching and we can all feel the re-leaf in this knowledge.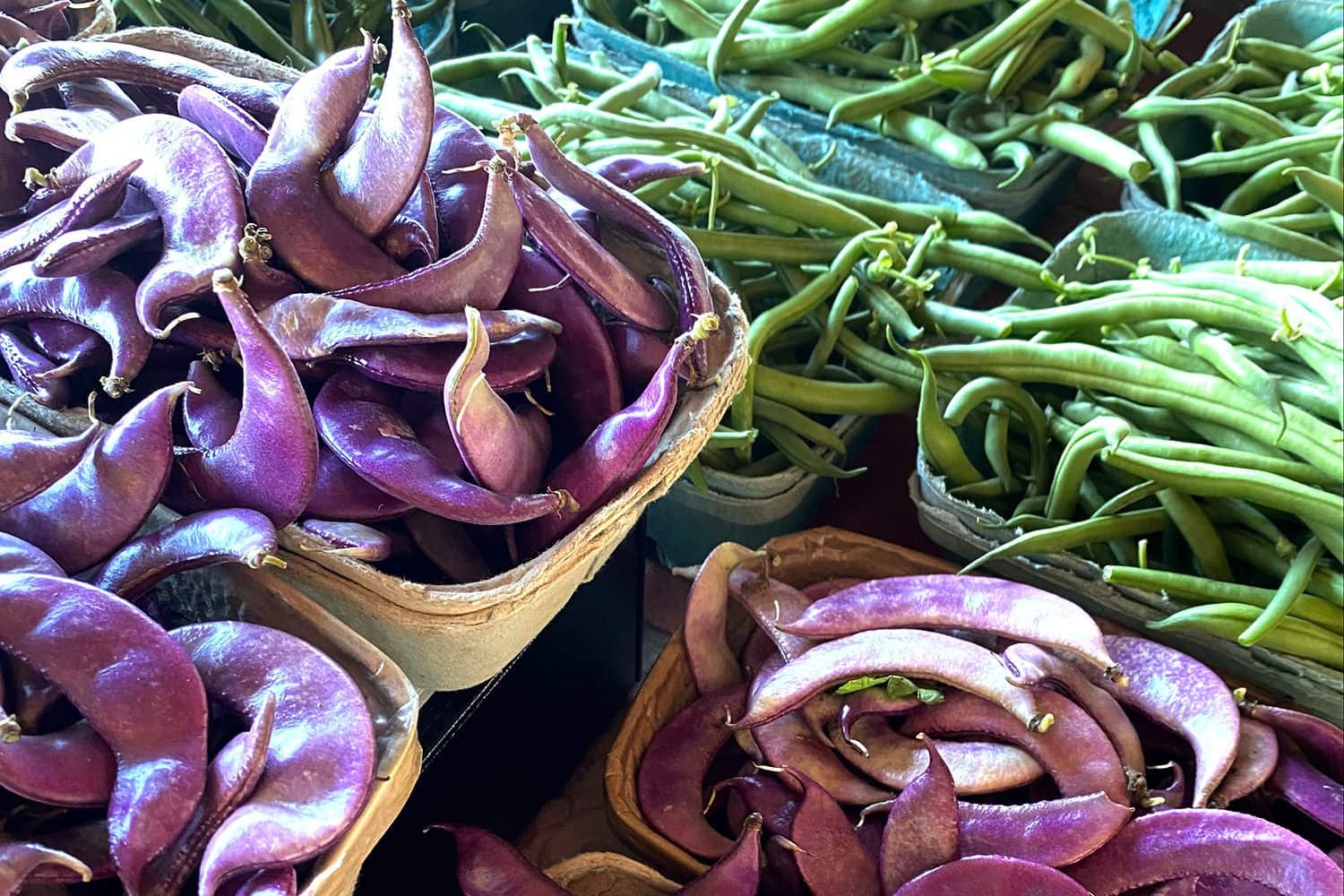 The farmers are certainly happy to get through the morning chores with less heat.
Out at Yang Family Farms they're getting out in the beautiful mornings to pick their last set of green beans. Fu says the plants look great, and weather permitting he'll be bringing fresh-picked greenie-beanies to market for the next three weeks.
Harmony Hill is expecting one more flush of watermelons, and Greg Braker's tomatoes won't be taking a break anytime soon.
Summer might be over but the produce is coming in strong here at Webb City Farmers Market. Both our Tuesday evening market (4-7 p.m.) and Saturday morning market (9 a.m.-noon) have consistent attendance of local farms that sell tomato, cucumber, okra, blackberry, peppers of all types, onion, local honey, lemongrass, and so much more.
This Saturday we'll enjoy the music of Marshall Hill. This artist was one of many new-to-the-market musical talents we discovered in 2021. He's been playing for years, but he and his wife just moved to our area this year and we are so lucky they did. He reminds me of Randy Newman, but instead of a piano, he plays a guitar. Could life be any more pleasant than a serenade through the pumpkins and produce!? Add a Juniper Coffee pour-over in your hand and you can truly have a magical moment. My magical moment came last Friday when I stopped by to visit the most precious friend of our market, Marilyn Thornberry. Heavens, do we love her.
Marilyn taught me how to run the information table back in 2018. Every Thursday, and sometimes Tuesday, she would sit with me, patiently letting me push the wrong buttons or look for tools in the wrong drawers. Her kind corrections and guidance had me working the token booth like a pro in no time.
Something I observed while working with her was the demeanor she took with our customers. She greeted almost all with a familiarity that I to this day try to embody. Some folks she'd welcome by name, checking up on a family member or recipe they had talked about the week before. Marilyn is a wonderful cook, and she shared her enthusiasm with customers while they collected market tokens for shopping. She let me in on her secret to a delicious wilted lettuce salad, as well as the mind blowing information that popcorn can be popped on your stovetop with a little bacon grease, making it bacon popcorn. I mean, this woman is one of my heroes.
It isn't just her bacon popcorn that has me saying this, she was a key player during some of the foundational years at our market. She went to conferences, took notes at meetings, and attended farm inspections. Her interest in our little farmers market helped to grow it into what we enjoy today. It was no surprise that Owen Detwieler of E&O Produce wanted to send a watermelon her way when I told him I was planning to visit her.
Not a month goes by without a few customers asking about Ms. Thornberry. Her efforts with our market have touched lives and will be remembered. If you are one of her fanclub members, she wants me to pass on a "Hello." She may not be getting out as much as she used to, but she is keeping up with her cooking, friends, and family. Who knows, maybe with the weather cooling off we'll get a visit from our sweet Ms. Thornberry.
That's about all I have for this week's news. Check in on our Facebook page for more updates and information. If you are interested in following Ms. Thornberry's example by getting involved in our market, please stop by and talk with us. We're planning next summer's shenanigans, and the need for volunteers grows alongside our farmers' vegetables. See all you beautiful people on Saturday and Tuesday, when I hope you too FALL in love with your local farmers market.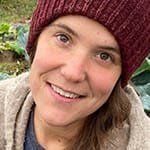 Rachael Lynch
Rachael Lynch is the manager of the Webb City Farmers Market.  For more current updates, visit the market's Facebook page.