Noah Mitchell tames the McDonald County Mustangs Monday.
10-1 Cardinals take on 8-2 Joplin Thursday to open league play
Webb City ranked third in Class 5
Webb City begins conference play Thursday when the Cardinals meet the Joplin Eagles at Chuck Barnes Field.
The Cardinals, ranked third statewide in Class 5, are 10-1. They claimed another 5-inning win at home Monday, defeating McDonald County 12-2.
Joplin is 8-2.
Their lone hiccup was an 8-5 loss at Springfield Catholic before winning four games Friday and Saturday in Springfield's Red/Blue Tourney. They defeated Belton 13-9, Glendale 14-2, Hillcrest 15-3 and Smith-Cotton 15-2.
On Saturday, Webb City will play Nixa and Harrison at Nixa. The Cardinals will be at Carthage Monday.
Webb City and Carl Junction JV squads will meet here at 11 a.m. Saturday.
The Webb City 9th grade team will be at Joplin Thursday, in the Joplin freshman tourney Friday and Saturday and at home Monday against Carthage.
For better coverage, read Jason Peake's stories.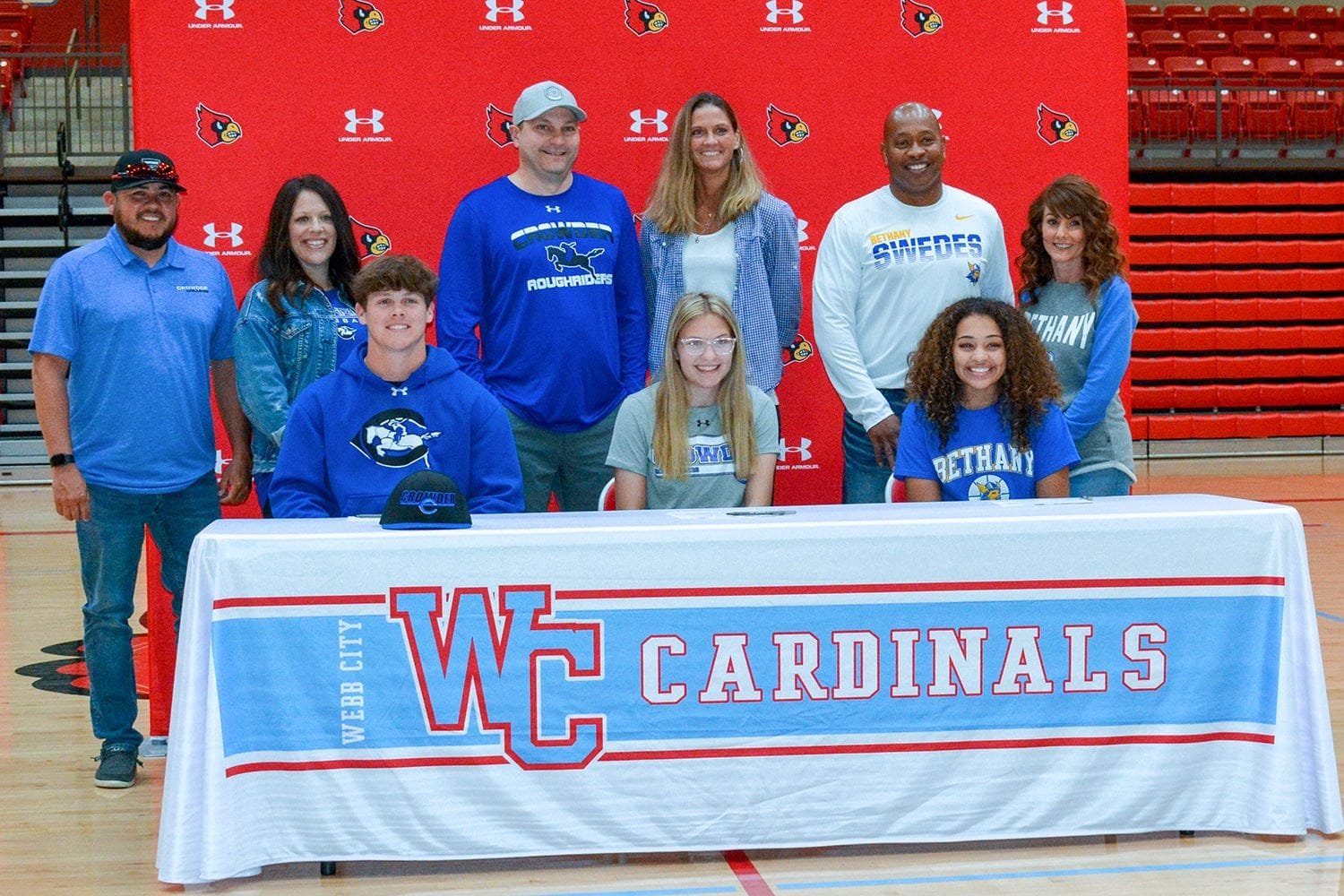 Duda, Kimbrough and Noel sign to play at next level
Three more Webb City seniors signed letters of intent Wednesday. 
Shane Noel will play baseball and Jaydee Duda will play basketball at Crowder College. Sierra Kimbrough's going to play basketball at Bethany College in Lindsborg, Kan.
At the signing table with their parents were: Shane Noel, with Travis and Jackie Noel; Jaydee Duda with Bronson and Theresa Duda, and Sierra Kimbrough, with Marcus and Brea Kimbrough. (JASON PEAKE PHOTO)