Seedlings at the Lykou Farm are kept warm with the help of wood fire. Much of their first plantings are nestled in the ground inside high tunnels. These little plants are destined for the field… but they'll wait for warmer weather to go out.
3-markets-a-week starts next week
Waiting until April's 4th Saturday this year was smart because of the extended cold weather
Every year the members of the market meet to decide when to start the regular season of three markets a week. And it seems that it's always a tossup between the third and fourth week of April. The key is usually "when will the plants be ready" and this year, thankfully, they decided on the fourth week of April. With the chilly weather this week, it is unlikely any of our growers would have risked bringing their plants to the Tuesday market and I doubt our customers would have been enthusiastic.
All of which is not to say that folks aren't ready for plants. When I arrived at the market last Saturday a gentleman was carrying a flat loaded with big healthy tomato plants. I rolled my window down and called out, "It looks like you hit the jack pot," and he replied, "I sure did!" He'd gotten his plants from Green's Greenhouse and Gardens who have sold at the market for 20 years. Their tables will be loaded again this Saturday, but if you don't see the variety you want, be sure to ask. They are growing Early Girl, Brandywine Pink, Beef Master, Cherokee Purple, Big Boy, Beef Steak, Better Boy, Celebrity, Whoppers, Big Beef, Roma, Red Deuce, Carolina Gold, Sweet 100 Cherry, Sunsugar Yellow Cherry, Sweet Heart Grape, and Juliet Grape (Grape refers to the shape, not the flavor!) And because they're growing them, you can too. Greens have other plants as well, including, bell peppers, Garden Salsa Pepper, jalapeno, basil, and cilantro.
And that's just one grower at the market. You can also find plants at E & O, Lee's, Nature Valley, Fairhaven, and Brakers. This should be a great Saturday to pick up plants. The last average frost date for our area is April 15. Freezing weather on April 20 meant that it was later than usual, but I'm hoping we're past the cold weather now.
While I'm on the subject of gardens (and yards), we're all happy to welcome back Lynn Sharpening Services this Saturday, just in the nick of time to sharpen your mower blades and gardening tools, and, of course, your knives.
We're celebrating Earth Day early on Saturday with a visit from Trevor the Rabbit. Trevor and his friends from Wildcat Glades will be at the market to talk about animal habitats and how we all can be friends to the Earth.
Two of the container gardens are scheduled to be planted Saturday morning north of the pavilion. Stop by to learn or help.
We'll have food to-go at Harmony Hills (biscuits and gravy and eggs cooked to order), at Songbird's Kitchen (egg rolls, crab Rangoon, and fried rice), and at Pupuseria Jandres (pupusas with stuffing of your choice, made to order). Lots of freshly made foods to enjoy!
The Free Kids Meals are: 
Breakfast – mixed berry parfaits with market-made berry sauce and granola.
Lunch – chicken vegetable and noodle soup with apple. All children from 1 to 18 get both meals, plus two cartons of milk.

 
Adults can pick up meals for their kids by showing a photo of themselves with the kids so we can get a head count. Meals are served in the big tent north of the pavilion from 9 to 11.
Tim Snider will be on the market stage.
Vendors we expect on Saturday include:
FARMERS
Braker Berry Farm – produce & plants
E & O Produce–plants
Fairhaven Berry Farm – jams, jellies, bird houses, & plants
Green's Greenhouse and Gardens – plants
Helm Family Farm – honey
Lee Family Farm – produce & plants
Lykou Lee Farm–produce
MO Mushrooms – fresh mushrooms & dried mushroom products
Nature Valley Farm – produce & plants
OakWoods Farm – produce
Yang Family Farm–produce
RANCHERS
Clear Water Shrimp Farm
Cummings Cross Farm–eggs
Garrett Family Farm
Misty Morning Farms
Sunny Lane Farm
BAKERS
Harmony Hill – plus produce
Harvest Hill–eggs
Redings Mill Bread Co.
Sunflower Bakery
OTHER DELIGHTS
DnD Smoked – salts, spices, mixes
Good Golly Tamale
Lynn Sharpening Service
Pupuseria Jandres
Songbird's Kitchen
2Ts Soap & Stuff
Next Tuesday we'll be open from 4 to 7 p.m. There'll be plenty for supper. Songbird's Kitchen, Pupusaria Jandres, and Ghetto Taco will be there. Max Barnett will be on the market stage.
And, of course, we'll be open Thursday from 11 to 2, but that's for next week's column.
Last week was a week of good news, not the least of which was that the market has received THREE positions for Vista Summer members. Now our manager Rachael has the challenging job of finding the right people for the positions. You'll find information about those positions on the Wise Buyer ads page in this week's Sentinel.
I recently spoke to a couple of friends, admittedly my juniors as most people seem to be these days, and I was surprised they were unfamiliar with the VISTA program so here's a Cliff Notes version. VISTA was started as part of Lyndon Johnson's anti-poverty program in 1964 as the domestic version of the Peace Corps. During the Clinton administration in the '90s it was brought under the newly created AmeriCorps program. 
VISTA has, since the beginning, been a service program, connecting people wanting to make a difference with nonprofits all over the country. VISTA members have helped launch hundreds of programs including Head Start, Upward Bound, the credit union system, Habitat for Humanity, and Neighborhood Watch and have helped make many, many communities better places to live. You may have run into VISTA members after the Joplin tornado. They responded in a big way, as they always do to natural disasters in our country. To quote AmeriCorps, "For decades, we have worked to make service to others an indispensable part of the American experience."
So if you, or someone you know, have a heart for service and want to make a difference through the market this summer, check out the notice. 
VISTA members have to be 18 or older and have a high school degree. They don't have to be students but the end of service award is bigger if you apply it to tuition rather than take it as cash. For three years, my daughter Emily was in Teach for America, which is also part of AmeriCorps, and her end of service award helped her pay for law school.
I think this is going to be the best year ever at the market, and it all starts Saturday! See you at the market.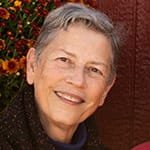 Eileen Nichols founded the Webb City Farmers Market in 2000. From a handful of producers, the market has grown to become nationally recognized.