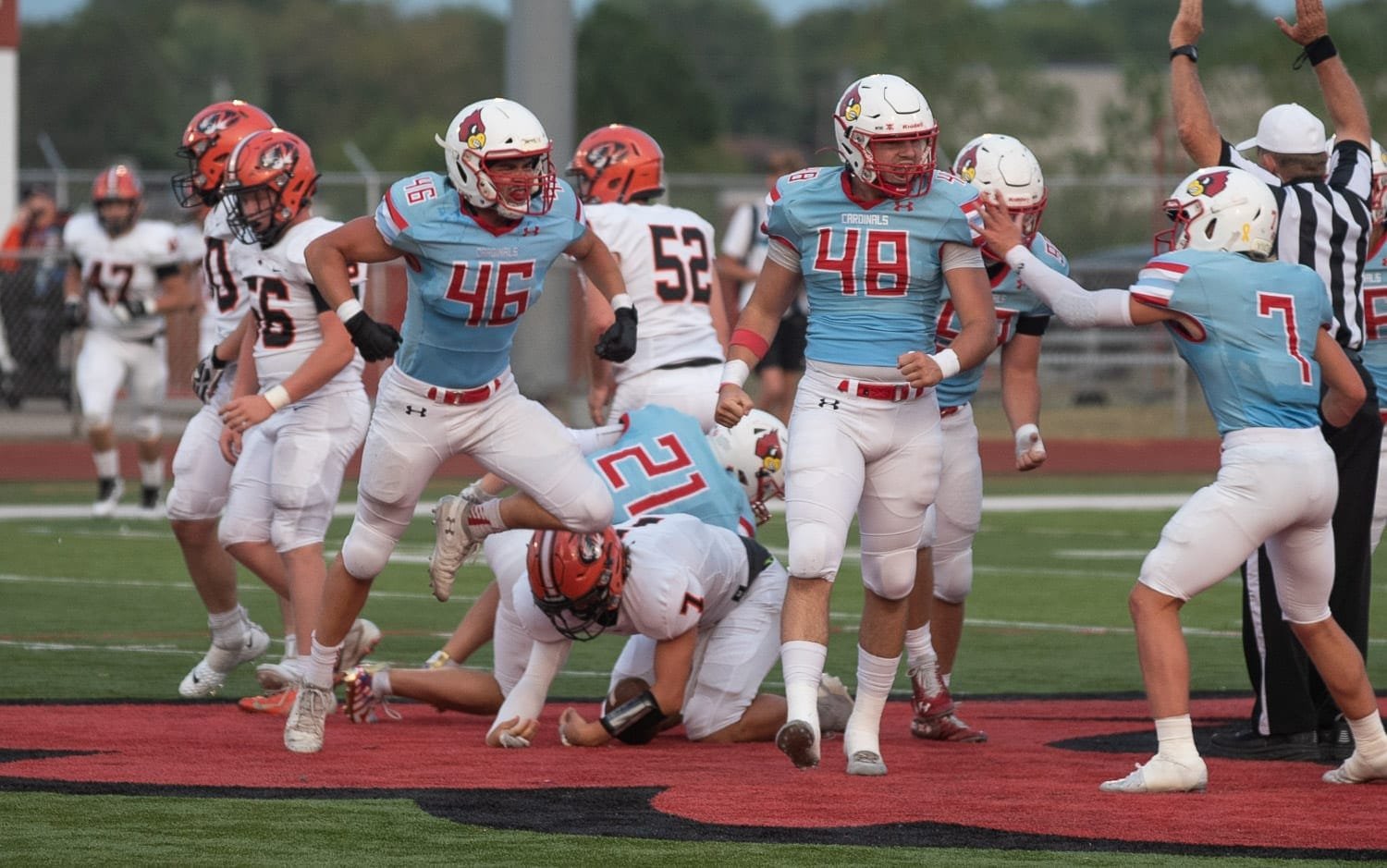 Braxton Surber and Lucas Ott strut after their sack stops a Republic drive.
Big Webb City-Carthage game Friday
2-1 Cardinals are coming off a 56-20 win against formerly unbeaten Republic
Webb City has a chance this week to knock Carthage from the top of the Central Ozark Conference. The 2-1 Cardinals will take on the 3-0 Tigers at Carthage at 7 p.m. Friday.
Like Carthage, Joplin, which barely defeated Webb City in week one, is also undefeated.
Webb City and Carthage have both beaten Neosho. The Tigers scored 71 points to the Wildcats' 14 last week. Webb City defeated Neosho in week two 49-20.
The Republic Tigers were also undefeated before coming to Webb City last week. The Cardinals took control early, held a 42-6 halftime lead and completed the game 56-20.
Dupree Jackson averaged 17.4 yards on nine runs for 157 yards and three touchdowns to lead the Cardinals on offense.
Cade Wilson opened the game with a 39-yard touchdown and started the second-half with a 41-yard touchdown.
Cohl Vaden threw two back-to-back touchdown passes (41 yards to Billy Hayes and 24 yards to Trey Roets) and ran it in for the Cards' final touchdown.
Webb City will be on the road again next week at Carl Junction before the homecoming game on Oct. 1 vs. Branson.