Ancestors, Legends & Time
Bud's Drive-In Market was like an early convenience store
In talking with friends, often the subject will come around to old neighborhood grocers. There seems to be a special place in the hearts of kids as they remember their favorite store in which they spent their precious pennies. I have accumulated four pages of stores and addresses that have been in business in Webb City over the years. So we will journey down the memory lane of grocers.
To start with, let's mention Webb City's first drive-in market. What a novel idea, to have a drive-up window to stop by and pick up a gallon of milk or a loaf of bread.  The name of the new drive-in market was Bud's Drive-in Market, located at 411 S. Madison St.
The small building held the necessities that one might need, especially after the local grocery stores were closed for the evening. It is hard to believe, but most businesses shut down by 6 o'clock so the owners could have their own normal family routines. 
Later, there was a small ice house sitting beside the business. (Those old ice houses stood on legs and had a small platform on the front to stand on while getting the ice. I remember as a child playing on one and pretending it was a stage coach and we were being chased by the bad guys!) Years later, Bud's Drive-In Market became the Madison Drive-in Market – same building and same ice house. The building was also known at one time as Duke's Drive-in Market. The one most of us will remember was the Handy Dandy Drive-in Market, owned by Art Simpson. Art had a great personality that drew people to his establishment. He later replaced the small building with a larger store to accommodate his expanded merchandise. 
It's now common to see businesses with a drive-up window, but in those days, it was a modern convenience that made a hit. Now that same address has a modern-day convenience store. Kind of ironic that the new store is for convenience and so was the original at the same address.
Maybe you lived in a quiet neighborhood that had a small mom and pop grocery store just around the corner. Here are a few memories of those small neighborhood grocers:
I remember Jelly's Market on Broadway between Pennsylvania and Ball streets. – Cecilia Veatch Fritz
I remember my dad's favorite store in the West End, W.E. Stone's Grocery and my crush on Elliott Stone. I was very sad when years later he did not survive WWII. He was a very kind young man to this very small girl all those years ago. – Mary Ann Campbell Baker
Our favorite markets on our side of town were Craker's Market at Third and Main Street, Hamby's Grocery at Fourth and Hall Street (beneath the big black standpipe). Then there was Packer's Grocery in the 600 block of South Hall. – Don Howard
My family lived in an upstairs apartment located in a large house at Fourth and Madison. The trees that were in our yard to the north are still there today on the right of way between the highway and Walgreens. The apartment was torn down to make way for Highway 171 to the west. Duke's Market was located across the street. This building later became the Handy Dandy store for many years and was torn down to make room for the convenience store. – John W. Powell
We went to the old Webster school on North Main. Across the street, a block apart were Crutcher's and Gooding's grocery stores. I rarely had a nickel, but I'd buy a penny dumbbell, which was a stick with a sucker on each end. I thought it was a bargain. – Bertie Hensley Wahlstrom 
I always wonder why those small suckers that are handed out at drive-through windows were called DumDum suckers. Now I know. They started out being shaped like dumbells. Through the years, one end of the dumbbell was removed, and they shortened the name to DumDum.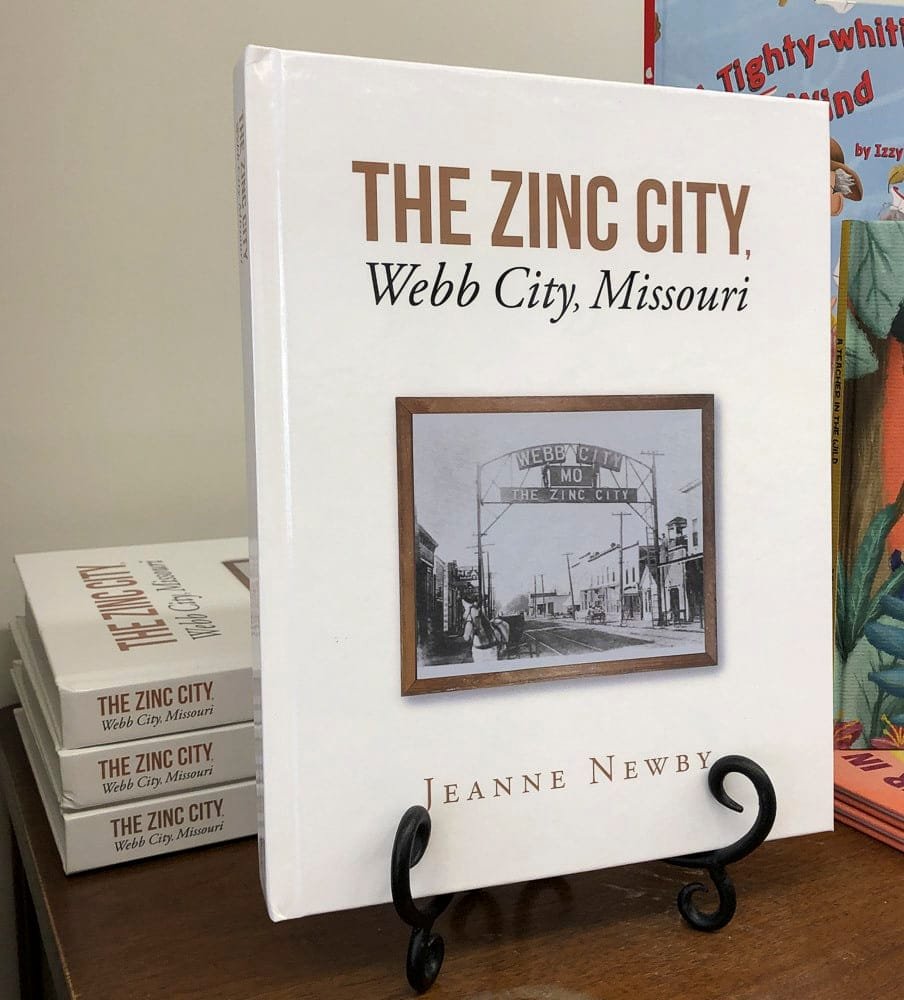 Jeanne's new book, "The Zinc City, Webb City, Missouri" is now available at Webb City Chamber office and other local retailers, such as Maggie Jane's Gifts, at 8 S. Main St.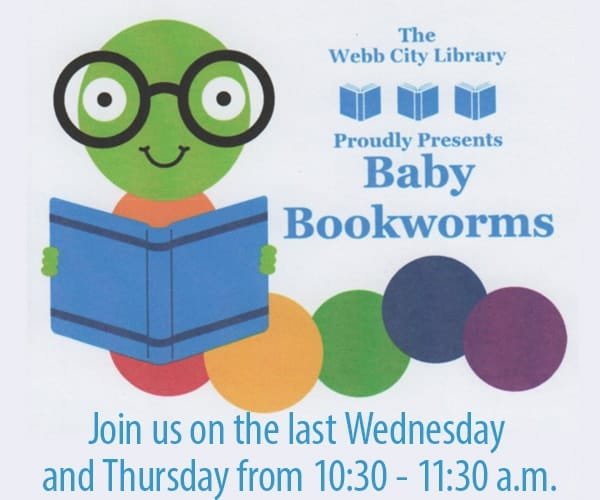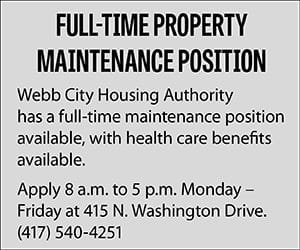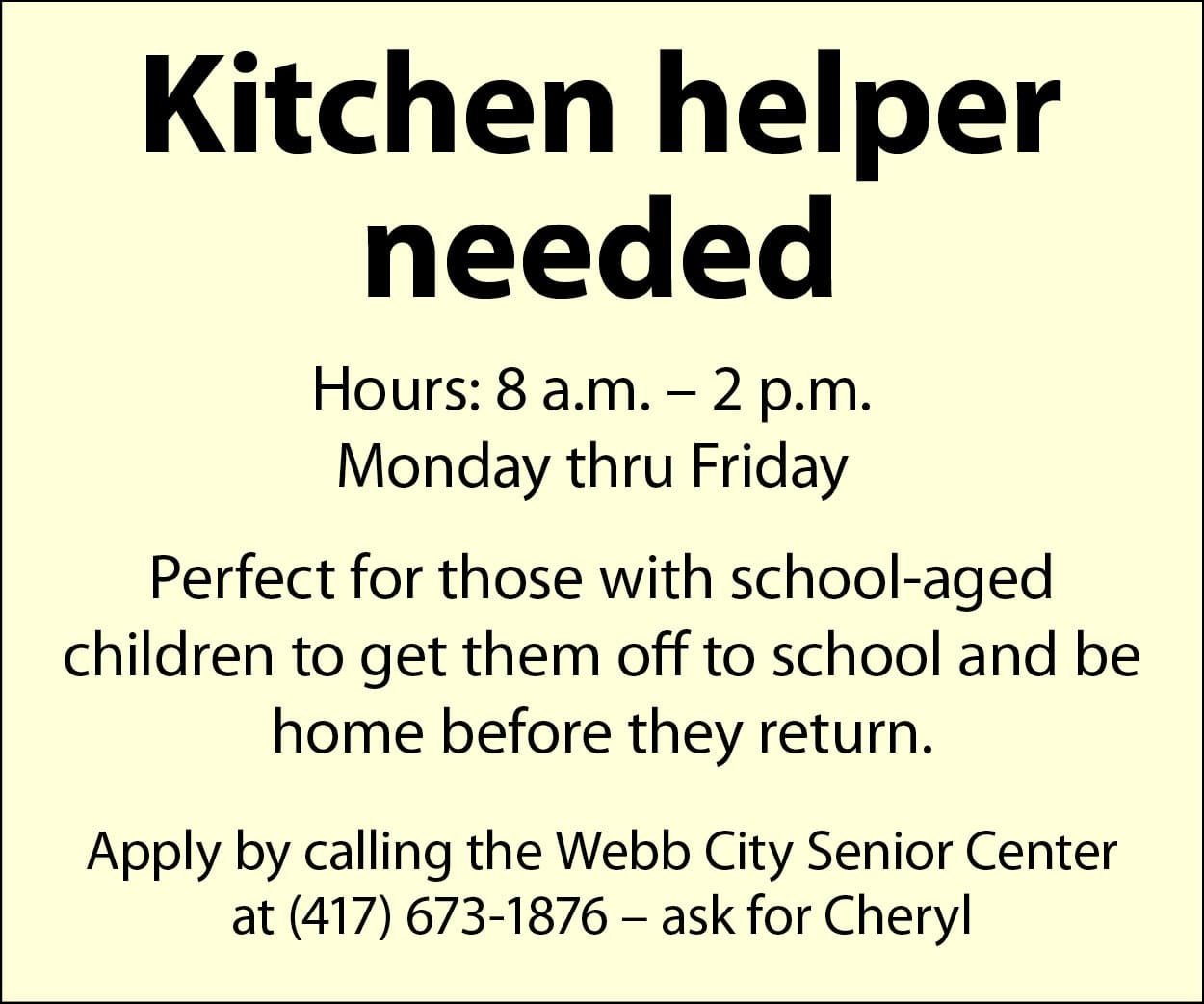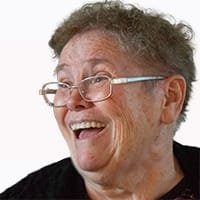 Jeanne Newby
A lot of us appreciate the Bradbury Bishop Fountain, but Jeanne actually worked behind the counter making sodas while she was in high school. She knows everything about Webb City and is a member of the Webb City R-7 School Board.