Breckin Garlardo scores Webb City's first touchdown against the Carthage Tigers Friday at Cardinal Stadium.
Cardinals look for next win against high-scoring Neosho
The Webb City Cardinals will be trying to get back to winning at Neosho Friday after their 28-14 setback to Carthage at home last week.
The Cardinals and Neosho Wildcats are both 4-3 on the season.
The Wildcats have scored an average 46 points per game but have given up an average of 49 points per game. In week one, they outscored Willard 79-72. Since then, they have scored 50 against Branson, 55 against Carl Junction, 63 against Ozark and 48 against Republic (which was a 63-48 loss). Carthage held them to 7 points, and Nixa held them to 21.
Only the Oct. 21 game at Branson is left on the Cardinals' schedule before districts begin Oct. 28.
For the second year in a row, Carthage defeated Webb City in the regular season. The Cardinal faithful, however, can hope history will repeat itself if the Cardinals and Tigers face off again for the district championship.
Webb City Area Genealogical Society
Breckin Galardo got the Cardinals on the scoreboard first with a 10-yard touchdown.
Carthage's Luke Gall, though, scored the next four touchdowns (before halftime) for the Tigers.
After a scoreless third quarter, Galardo scored the Cardinals' second touchdown midway through the fourth quarter.
Carthage had 339 in total yards of offense, compared to Webb City's 205.
Galardo led Webb City on the ground attack with 58 yards, followed by Gabe Johnson, 29; Landon Johnson, 24, and Amari Jackson, 23.
Gall accounted for 182 of the Tigers' 238 rushing yards.
Lucas Ott had 12 tackles to lead the Cardinals on defense.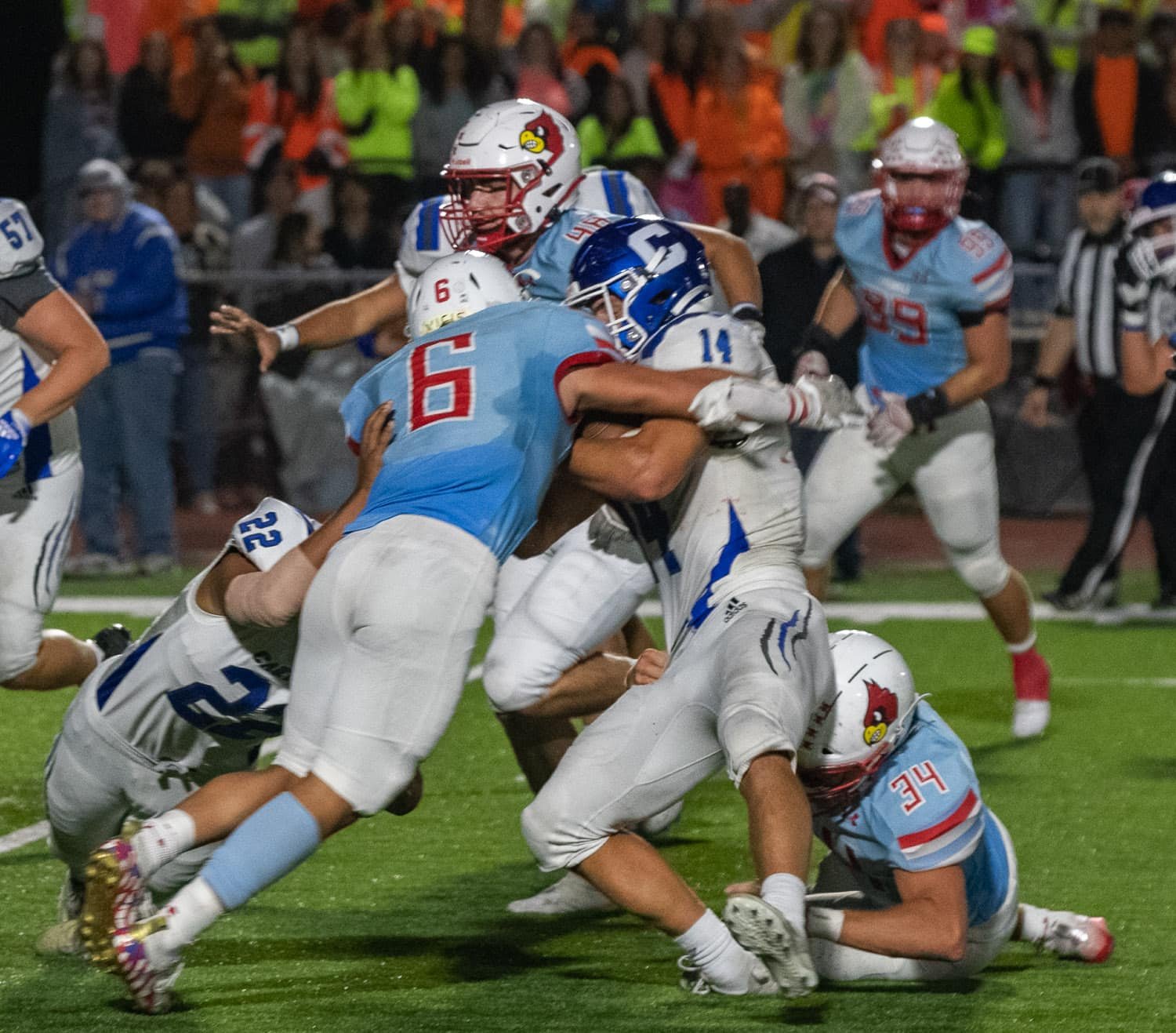 Cooper Boyd punts out of the end zone.
McQuade Eilenstein (6) and Christian Brock (34) stop Luke Gall (14).
Cole Cavitt (9) knocks down a Carthage pass, with McQuade Eilenstein signaling incomplete.