Lineman Buddy Belcher gets a hand on the ball carried by Carthage's Luke Gall.
Cardinals regroup for rivalry game this week at Carl Junction
Both Webb and CJ are seeking their third win
The ball pops loose while the Tigers are threatening at the end of the first half.
Webb City's Braxton Surber recovers the fumble
Webb City and Carl Junction, both with two wins and two losses, will tangle Friday night at Bulldog Stadium.
They have common losses – to the league's unbeaten teams, Joplin and Carthage. Carl Junction lost at Carthage 28-0 in week two and at Joplin 44-6 last week. The Bulldogs defeated Willard 39-13 and Branson 33-7.
Webb City lost to Joplin 41-40 in week one and at Carthage 42-14 last week. The Cardinals' wins have been at Neosho 49-20 and against Republic 56-20.
Webb City's troubles at Carthage started when the Cardinals turned the ball over on downs in the first quarter and fumbled twice. The Tigers converted each mistake into touchdowns to lead 21-0 at the end of the first quarter.
Quarterback Cohl Vaden's 45-yard touchdown and extra point by Cooper Crouch were the only points scored in the second quarter. Although the Tigers were on the verge of regaining their 21-point lead before their drive was stopped by a fumble recovery.
Vaden scored the Cardinals' other touchdown by running 62 yards in the third quarter. He led the Webb City offense with 134 yards rushing and 48 yards passing.
Brentan Wilson disrupts a Carthage pass.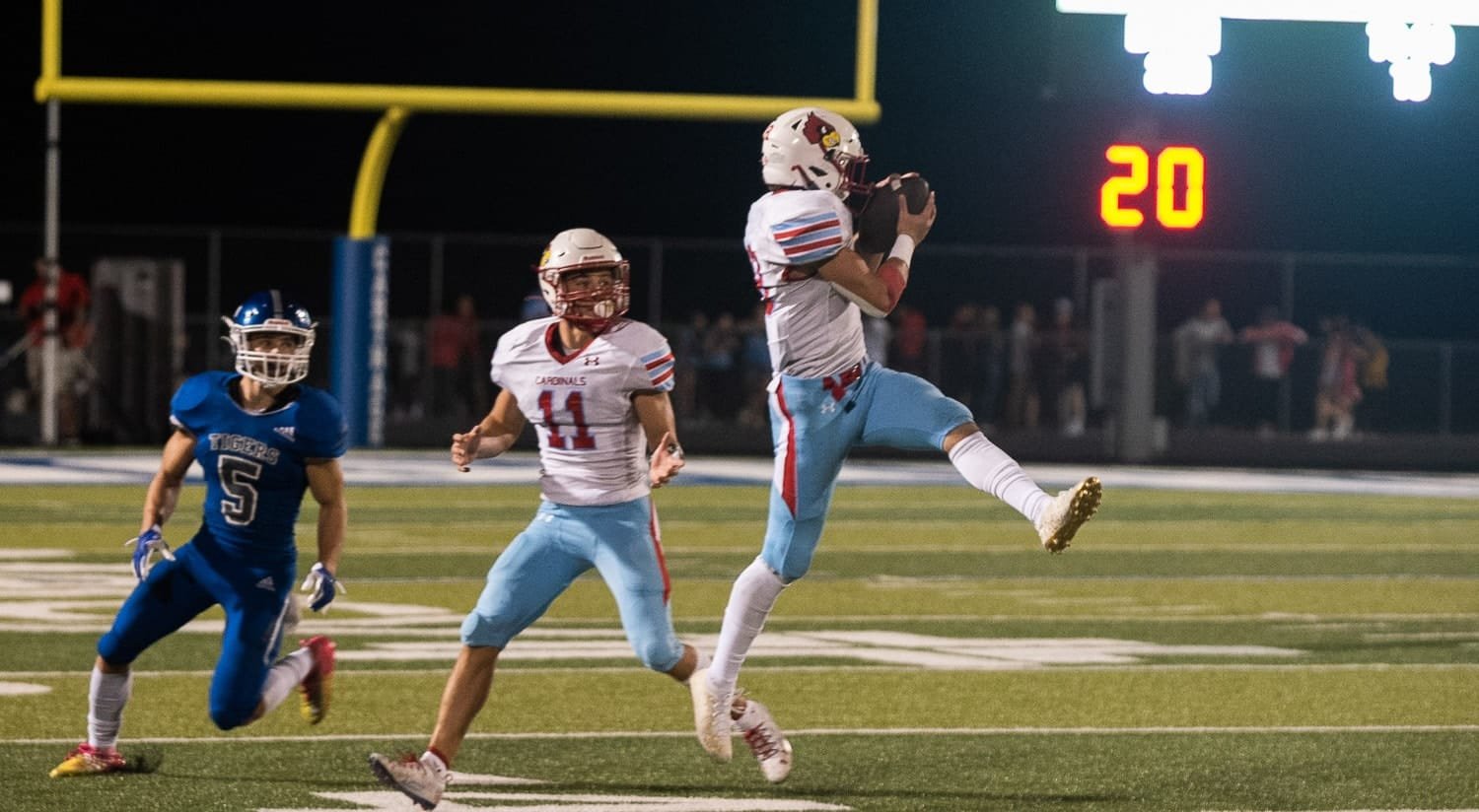 Gavin Stowell intercepts a Carthage pass.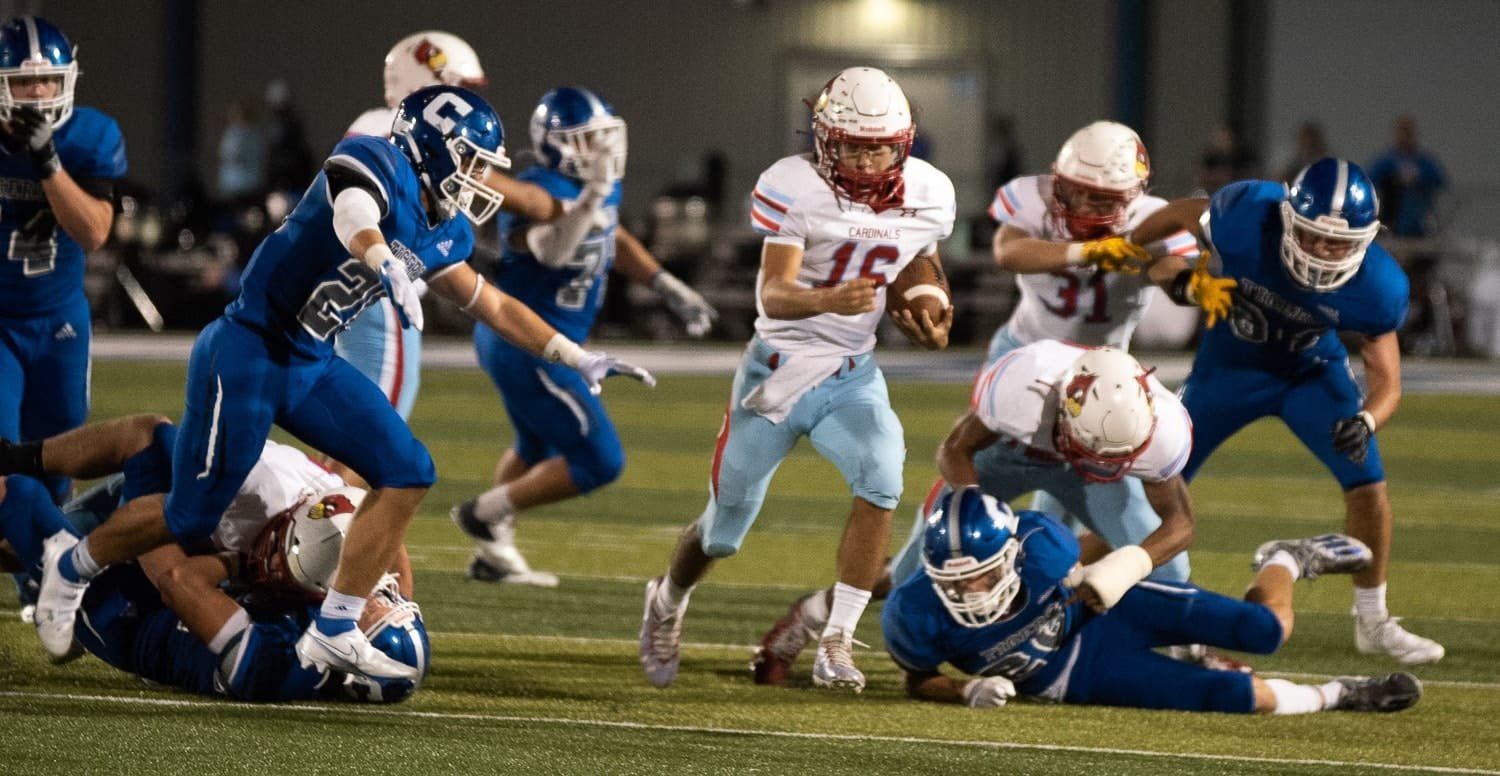 Webb City quarterback Cohl Vaden breaks through Carthage's line for a long run.