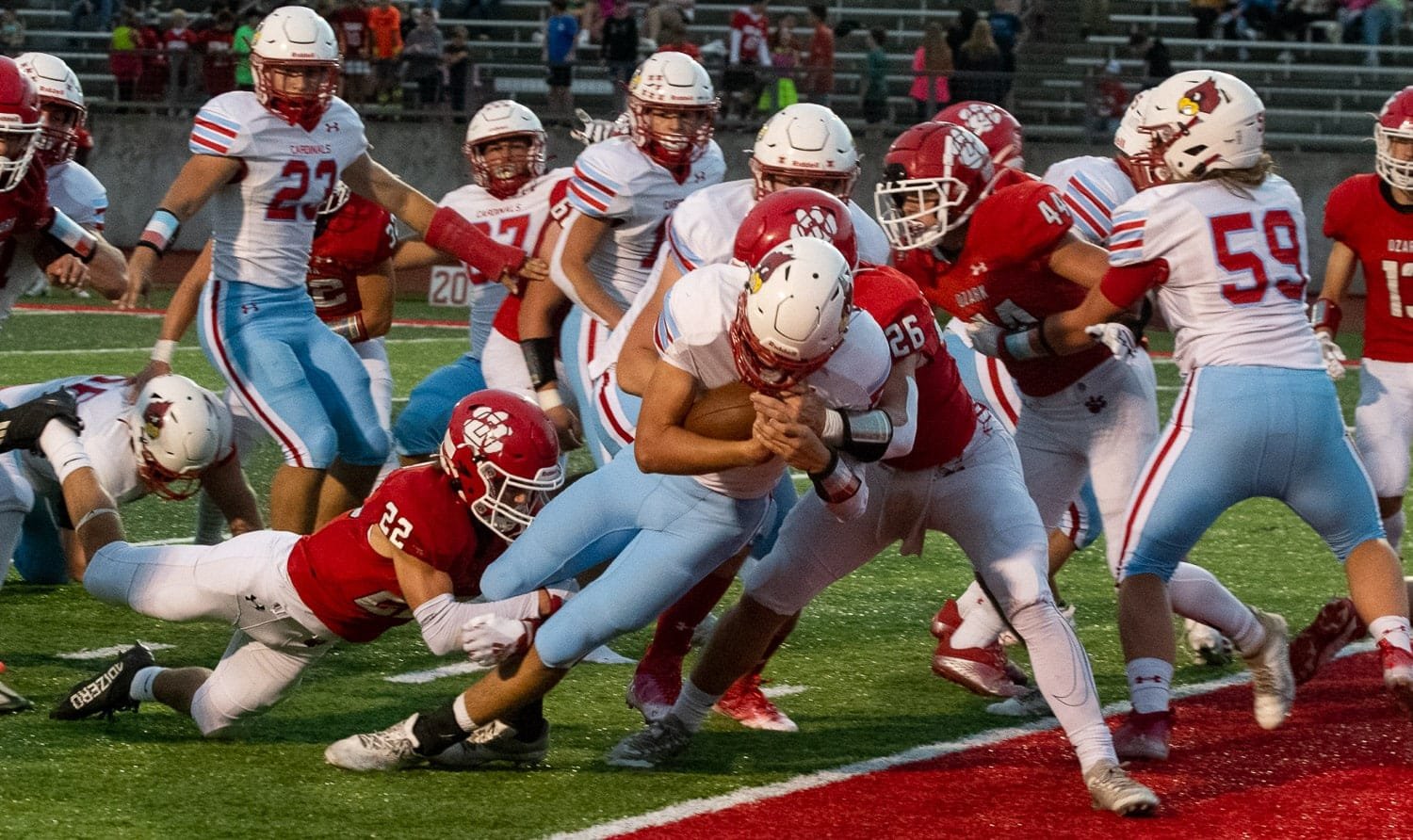 Quarterback Landon Johnson scores Webb City's first touchdown at Ozark.
Trey Roets falls backwards into the end zone for a touchdown catch.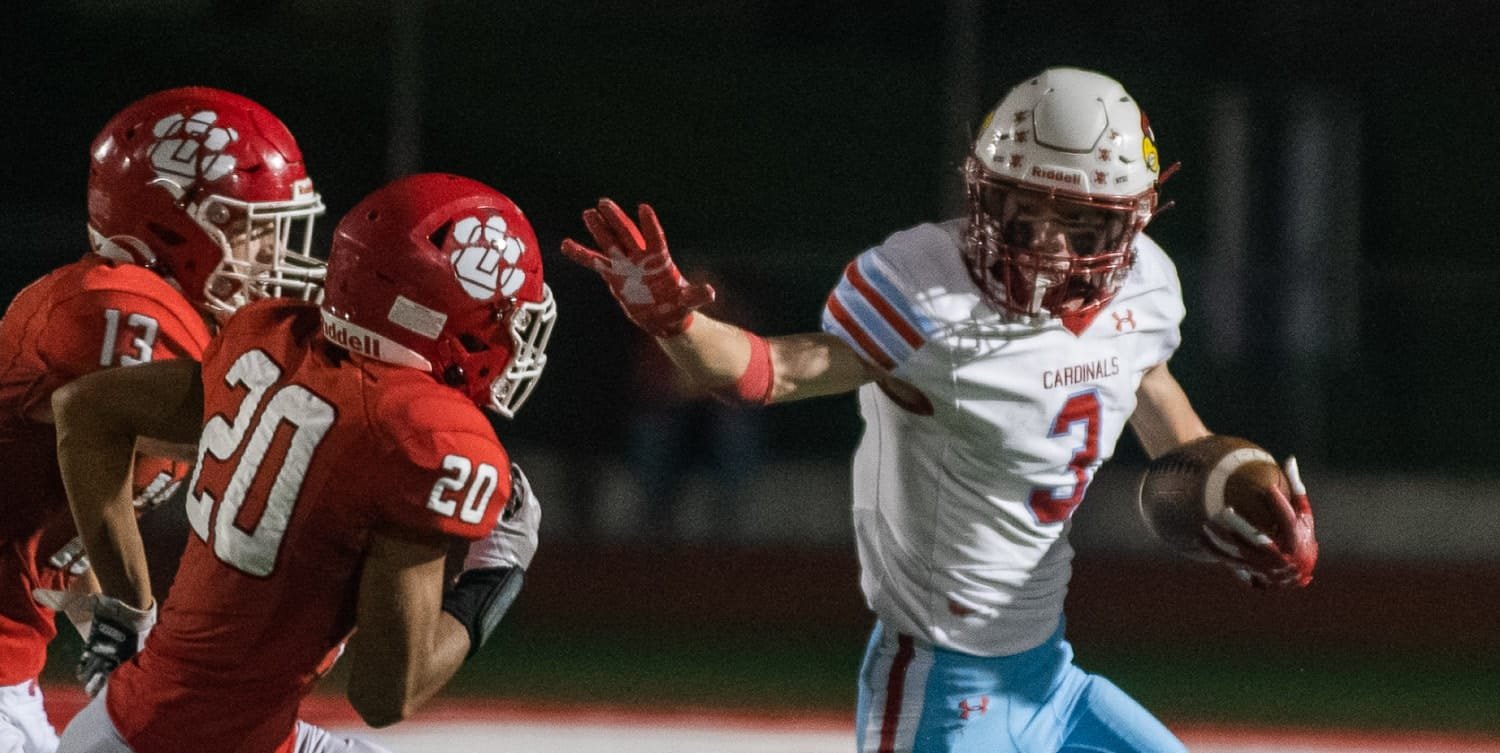 William Hayes takes a reception for a first down.
Cardinals seek fourth win Friday at home vs. Willard
Webb City is returning to Cardinal Stadium this week for a conference match with Willard.
The Cardinals (3-2) are coming off last week's, 55-40, win at Ozark, while Willard's Tigers are 0-5.
It would have been hard to predict last week's high-scoring second half since the teams were tied at 14-14 after the first half. In the second half alone, Webb City scored 41 points to Ozark's 26.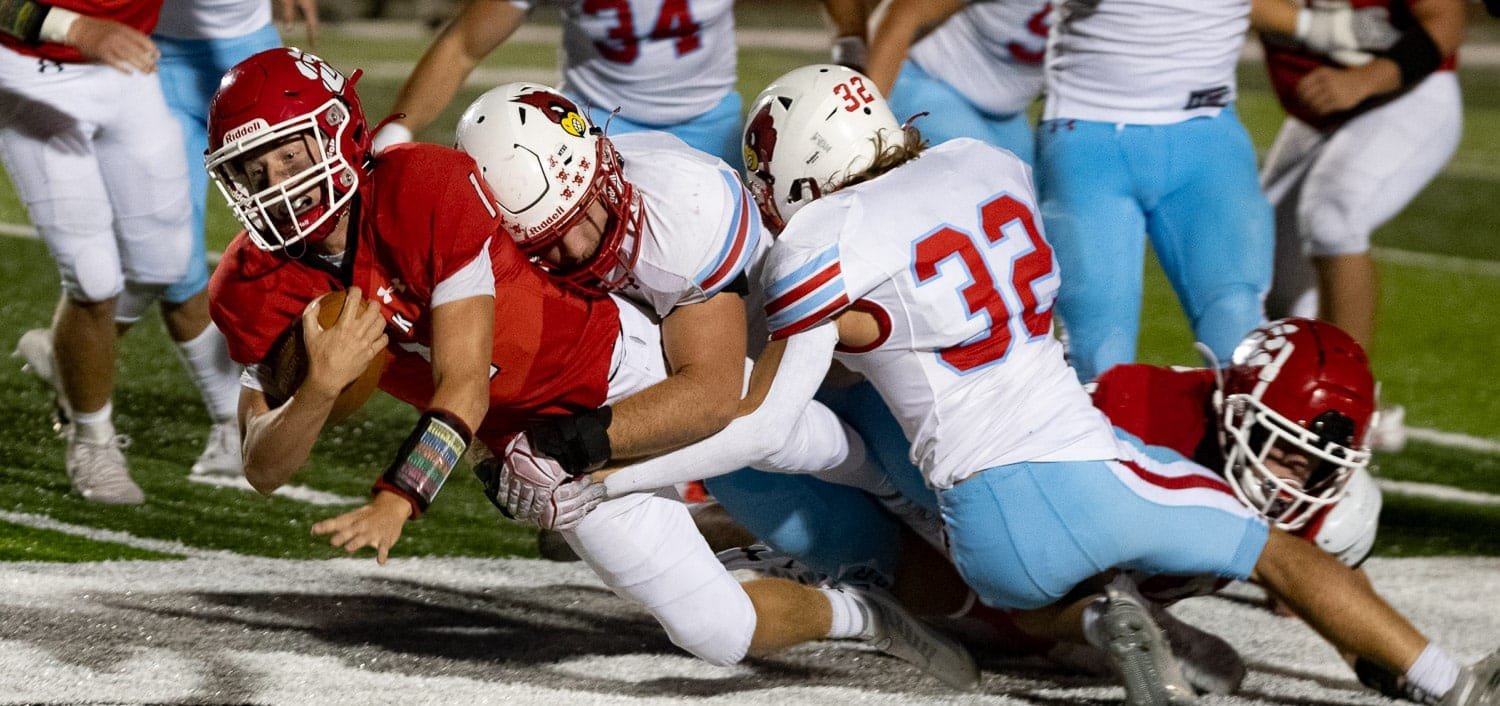 AJ Bash and Hunter Miksell