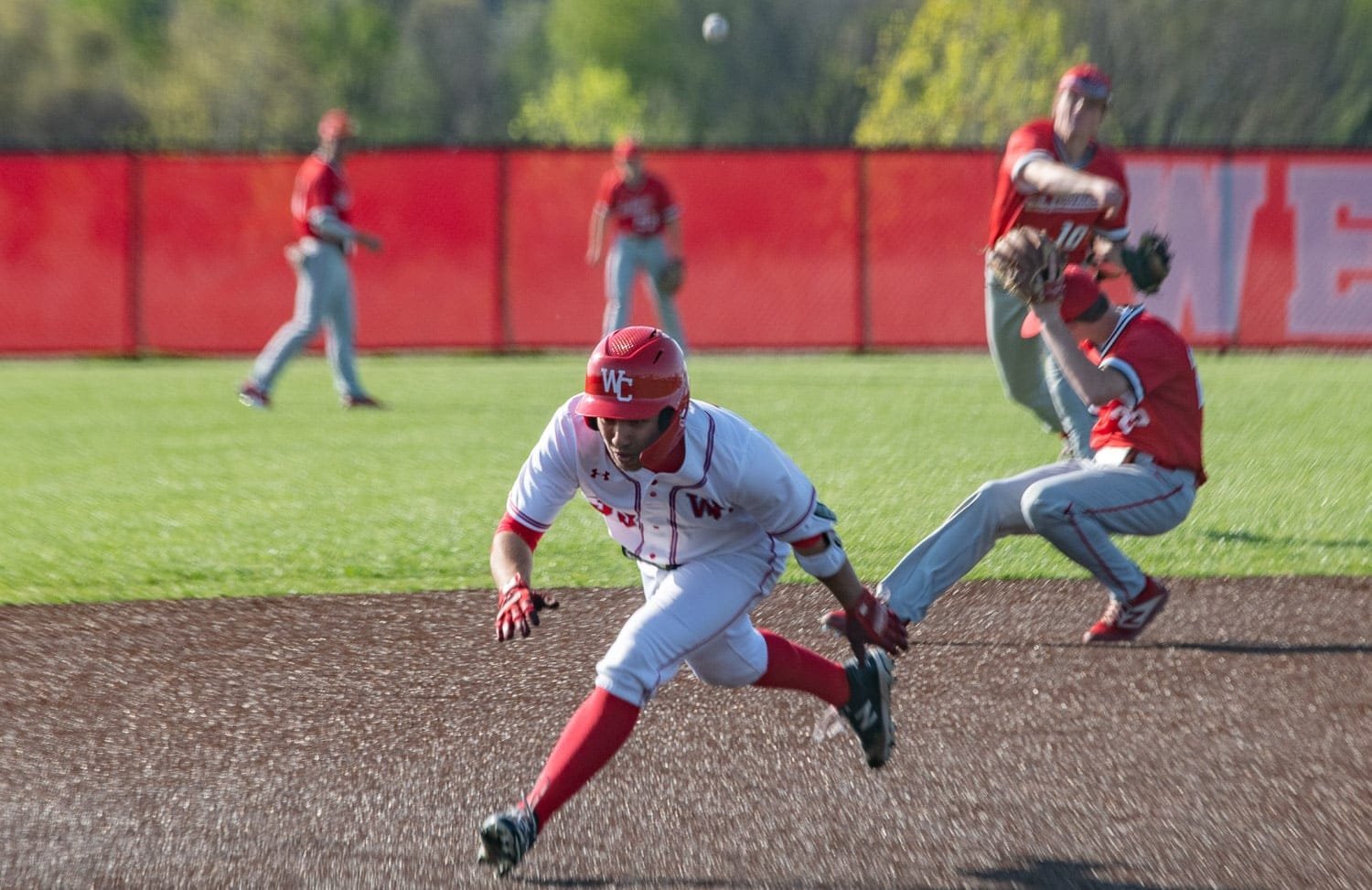 Jeremiah Leaming starts a head-first slide to beat a Carl Junction throw as he stretches an RBI single to third base.
Cards give it their best against league leader Nixa
Home double header Saturday against Marshfield
Webb City had league-leading Nixa down 9-6 at the end of four innings at home Wednesday but couldn't keep that lead.
The 24-1 Eagles scored 2 in the fifth and 3 in the sixth while keeping the home team scoreless to win 11-9.
Webb City coach Flave Darnell told KNEO after the game that although they lost, the game proved his players can play with the best. Nixa is 6-0 in the Central Ozark Conference.
Kolton Eilenstein went 2 for 4 and had 3 RBIs for the Cardinals. William Hayes got 2 RBIs off a double.
Kaylor Darnell pitched 3 1/3 innings before being relieved by Walker Sweet. Gage Chapman held the Eagles scoreless in the final 2 innings.
It was a vastly different game than the day before at Barnes Field when the Cardinals run-ruled the Carl Junction Bulldogs 17-2.
The 11-13 Cardinals will play a double-header Saturday here against Marshfield.
Austyn Mickey (foreground), Delaney Duke, goalkeeper, and Skylar Martin at Carl Junction Tuesday.
Girls soccer has two home games next week
Webb City and Carl Junction were scoreless through the first half at Carl Junction Tuesday before the 13-2 Bulldogs won 2-0.
After winning 10 straight, the Cardinals will be looking to end a four-game losing streak at Nixa Thursday. They'll be back at Cardinal Stadium Tuesday and Thursday against Neosho and Republic, respectively.