Feb. 28, 1949 – March 2, 2022
Mr. Charles Lester Bastin Jr., 73, of Carthage, , departed this life on Wednesday, March 2, in the comfort of his home.
Charles entered this life on Feb. 28, 1949, in Fort Scott, Kan., son of the late Charles Lester Bastin, Sr. and Caroline Rachel (Stewart) Bastin. He was raised in Carthage and was a 1967 graduate of Carthage High School. He furthered his education at Missouri Southern State University, receiving bachelor's degrees in history and education. Charles taught school for a time in Joplin before his longtime employment with the state of Missouri as a social worker. Most recently, he operated a used car dealership in Pittsburg, Kan. He was a former Carthage City Councilman.
Charles is survived by one daughter, Naomi Bastin, Pittsburg, Kan.; one sister, Carolyn Soliday and husband Dan, Webb City; as well as a host of other family and friends.
Graveside services will be held at 2 p.m. Thursday, March 10, at New Hope Cemetery in Avilla. Arrangements are under the direction of Hedge-Lewis-Goodwin Funeral Home.
Jan. 6, 1937 – Feb. 1, 2022
Dee Ann (Allphin) File Dickerson, 85, was born Jan. 6, 1937, as the eldest daughter of Delwin H. and Helen G. (Black) Allphin. While born in Hutchinson, Kan., Dee Ann spent most of her childhood and early years in Beloit, Kan.. She graduated from Beloit High School in 1955 and married Arnold C. File on June 5, 1955. Four children were born to this union: Donald, Kathleen, Douglas (who died at birth) and Karyn. Dee Ann was a homemaker and farm wife known for her cooking and especially her baking and cake decorating. This passion clearly continued throughout her life as seen in the cookbooks and handwritten recipes that she had collected. Several of these handwritten treasures were handed down to her loved ones.
Following their divorce in 1982, Dee Ann moved to Carthage. Shortly after, she moved to Baltimore, Md., and continued using her talents for cooking as a housekeeper and nanny for two different families. During that time, she met Carter Dickerson and they married in 1988. She went on to work as a housekeeper and caregiver to an older gentleman in Baltimore and stayed there until his death in August, 1996. Her husband, Carter, had passed away earlier in the year, in March of 1996. About a year later, Dee Ann moved back to Missouri, settling in Webb City.
She worked as an in-home care provider until 2003, when she was disabled due to complications from a surgery. She was well liked by those she cared for as evidenced by the many letters and notes of appreciation she treasured.
Dee Ann passed away in her home in Webb City on Feb. 1, 2022. She was preceded in death by her parents; sister, Karen Allphin; former husband, Arnold C. File; son, Douglas; grandchildren, Joseph and Julie File; and brother-in-law, Brian Hogan. She is survived by her children, Donald (Colleen) File, Beloit, Kathleen (Bill) Barstnar, Lone Tree, Colo., and Karyn (Brian) Hoffman, Castle Rock, Colo.; grandchildren, Jayma, Jerri, Janée, Jonathan, Jacey, Jordan, Jenna, Matthew, Rebekah, Rachael, Benjamin and Abigail; 11 great-grandchildren; a sister, Patricia Hogan, Kent, Wash.; and many nieces, nephews and cousins.
Dee Ann will be interred next to her infant son in Elmwood Cemetery at Beloit. Farewell, rest now and be at peace. Local arrangements are under the direction of Mason Woodard Mortuary.
Feb. 1, 1935 – March 2, 2022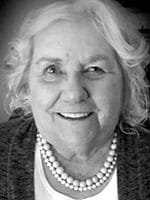 Darlene Maxine Gilmore, age 87, of Carl Junction, passed away Wednesday, March 2, 2022 at Westgate Nursing in Joplin. She was born on Feb. 1, 1935, in Garner, Iowa, to Carl John Patro and Florence Mae (Cowgill) Patro, the third of 13 children.
Darlene worked as a caregiver. She provided in-home care to numerous people that became part of her extended family. 
Darlene married Vernon on Nov. 2, 1953, and they had three children. They lived on a farm in Britt, Iowa, until moving to Collins, Iowa, in 1971. They divorced in 1978. She then met and married Charles in 1979. He died shortly after in 1980. Darlene then moved to Missouri, where she met Willard and they married on Dec. 3, 1986, and moved to Carl Junction. Willard passed away in 2010 with Darlene by his side. They had worked together for many years opening their home to provide in-home care. Darlene was a grandmother to many children, telling them stories and making them laugh. She enjoyed fishing, playing dominoes and cards and camping. She quilted and crocheted many blankets for her family. She lived with Angela and Derrick for many years after retirement until moving into a nursing home in 2018. During that time, you could see her in a scooter pulling a grandchild around or adding a little blue "Kaboom" to her hairstyle. She was loved and will be missed deeply. 
Darlene is survived by her children, Dale Fillenwarth, Patricia Viers, Cammy Golly and husband Steven; siblings, Virgil (Butch) Patro and wife Marletta, Louie Patro and wife Shirley, Jerry Patro, David Patro, Wayne Patro, LaNeal Patro, Gail Lacey and husband Roger, Chris Petersen and wife Christy; grandchildren, Angela Rowden and husband Derrick, Justin Oleson, Craig Golly, Benny Bethal, Ginger Fillenwarth-Clark, Kaylee Gilmore, Allison Palmer, Shelby Palmer; great grandchildren, Kolbe, Cheyene, Karlee, Kyle, Theotrie, Morgan, Keylieanna, Sebastian, Teagan, Raycin, Frederick (Kenny), Carcyn, Jaxcyn, Sabriina, Dixie, Braydyx, Katelynn, Jozlan, Laney, and Emma; sister in laws, Shirley Patro and Carol Nielson; along with numerous nieces and nephews. 
Darlene was preceded in death by her parents; siblings, Marcel (Larry) Patro and wife Gail Patro, Kenneth Patro, Roger Patro, Donnie Patro, Diane Patro; husbands, Vernon Fillenwarth, Charles Potter, Willard Gilmore; and a granddaughter, Jessica Fillenwarth; and a sister in law, Linda Patro. 
Darlene's funeral was held Monday at Simpson Funeral Home, with Pastor Enoch Leakey officiating. Burial was in Carterville Cemetery. Pallbearers were William Nelson, Theotrie Archie, Kolbe Rowden, Kyle Rowden, Nathan Vanderpool and Jozlon Randall.
Oct. 8, 1939 – March 9, 2022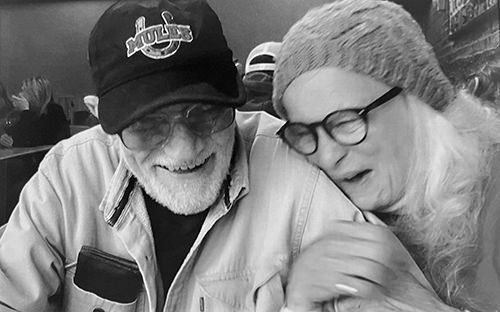 Donald Frederick McGowan died Wednesday, March 9, at his home in Webb City.
McGowan was born Oct. 8, 1939, in Belleville, Kan., to Donald Joseph McGowan and Leola Campmier McGowan. He lived there until he was 14, when his family moved to Kansas City. He graduated from Kansas City's Southeast High School in 1957.
McGowan attended Rockhurst College in the late 1950s and the University of Kansas in the early 1960s. He served in the U.S. Air Force, stationed briefly in Hawaii, Colorado and finally at Richards-Gebaur Air Reserve Station south of Kansas City.
He married Carolyn Lee Effertz in 1964. They moved to Joplin in 1968, six months after the birth of their first child, Donald Matthew McGowan. Their second child, Andrew Carroll McGowan, who goes by "Bubba," was born in 1971.
With his father, McGowan owned and operated Universal Industrial Pump, which served farms and municipalities primarily in southwest Missouri, although some jobs sent them to Arkansas and Texas. McGowan sold the business in the late 1980s.
For the next several years he worked odd jobs in semi-retirement and helped his wife restore and maintain the Unity Building in downtown Webb City.
In the 1980s McGowan served as president of  Webb City Youth Baseball. He served on the Webb City Park Board from 2008 to 2022. For many years he served on the board and delivered meals for the Webb City Senior Citizens Center. He also served on the Webb City Housing Authority, most recently as president.
McGowan is survived by his wife Carolyn, sons Matt and Bubba, Matt's wife Janine Parry, grandchildren Emma, Charlie, Juliet, Andrew and Nora, Juliet's fiancé Zach, and stepgrandchildren Kate and Paul Schreckhise. His siblings, Gary McGowan and Aileen Welsh, died previously.
McGowan loved newspapers, old cars, plants, trees, flowers, maps, books, coins, movies, the Chiefs, the Jayhawks, and all animals, especially Phoebe and his dogs Millie and Jack.
The family is planning a memorial service for May.
Memorial donations may be made to the Joplin Humane Society or Sierra Club.