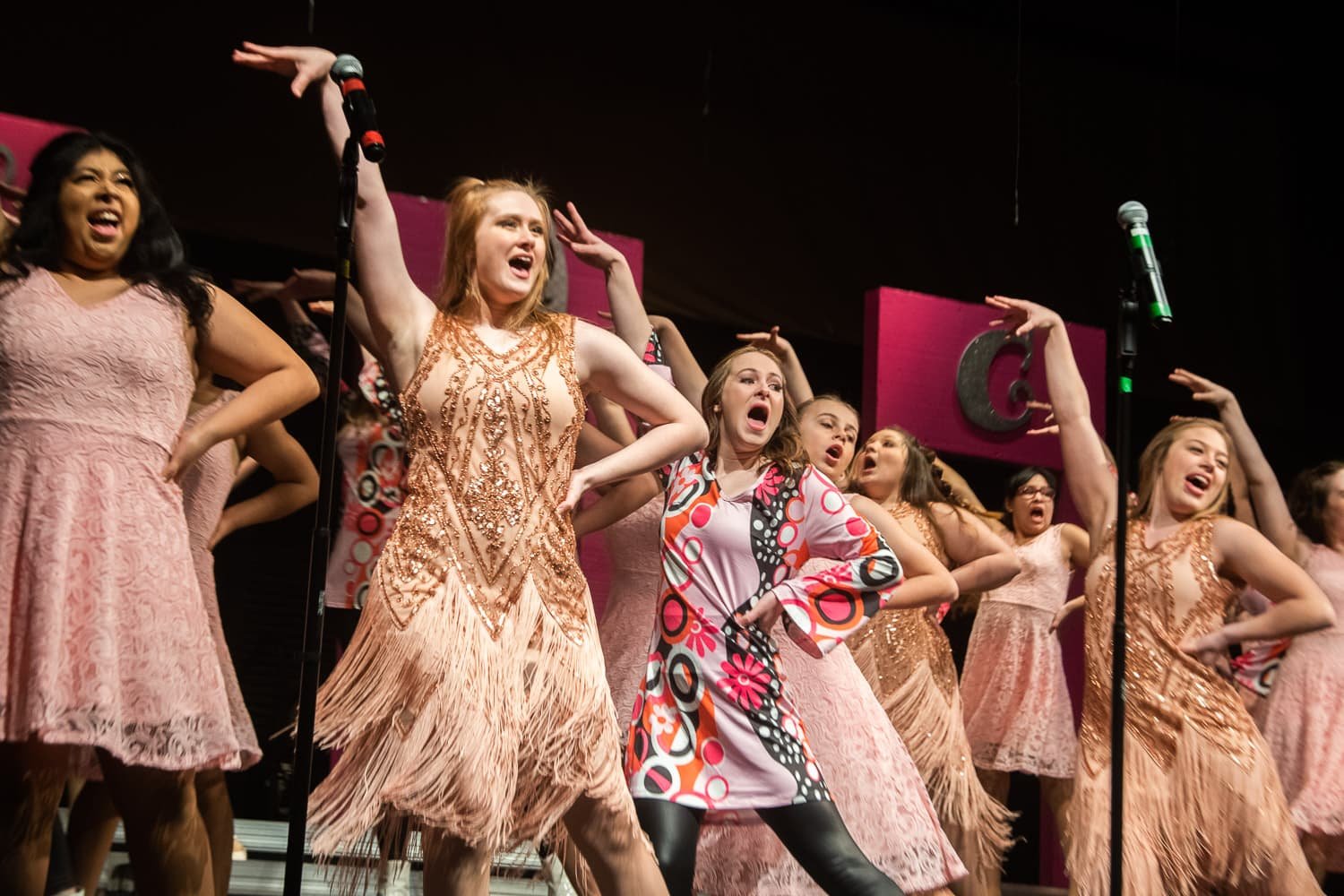 Members the Bella Vocé perform their "Barbie Girl" show during the Southwest Showcase, which was hosted March 5 at Webb City High School.
Columbia competition caps show choirs' successful season
The Webb City show choirs ended their season with an exhilarating competition Saturday at Battle High School's Battle Fest in Columbia.
There are hundreds of performance photos of Webb City's three high school show choirs, Bella Vocé, DoMENance and the Webb City Singers, on the Choir Boosters' Facebook page.
"The season didn't end the way we hoped but this entire season has been hugely successful," says choral director Melinda Benham.
Preparation for the annual Sweet Notes concert is next on the boosters' schedule.
Kindergarten sign-ups begin
The kindergarten registration process for the 2022-23 school year has begun in the Webb City R-7 School District.
Registration for children reaching 5 years of age by July 31, 2022, will be online, and then screening will be held by appointment on April 4.
The district supplies this flyer:
.
Webb City Library to close two weeks for repairs
The Webb City Public Library will be closed for two weeks, March 21 through April 2, while the tile is being replaced.
The closure includes the dropbox. Library director Jake Johnson tells patrons with materials to return to just hang on to them until the library reopens on Monday, April 4.