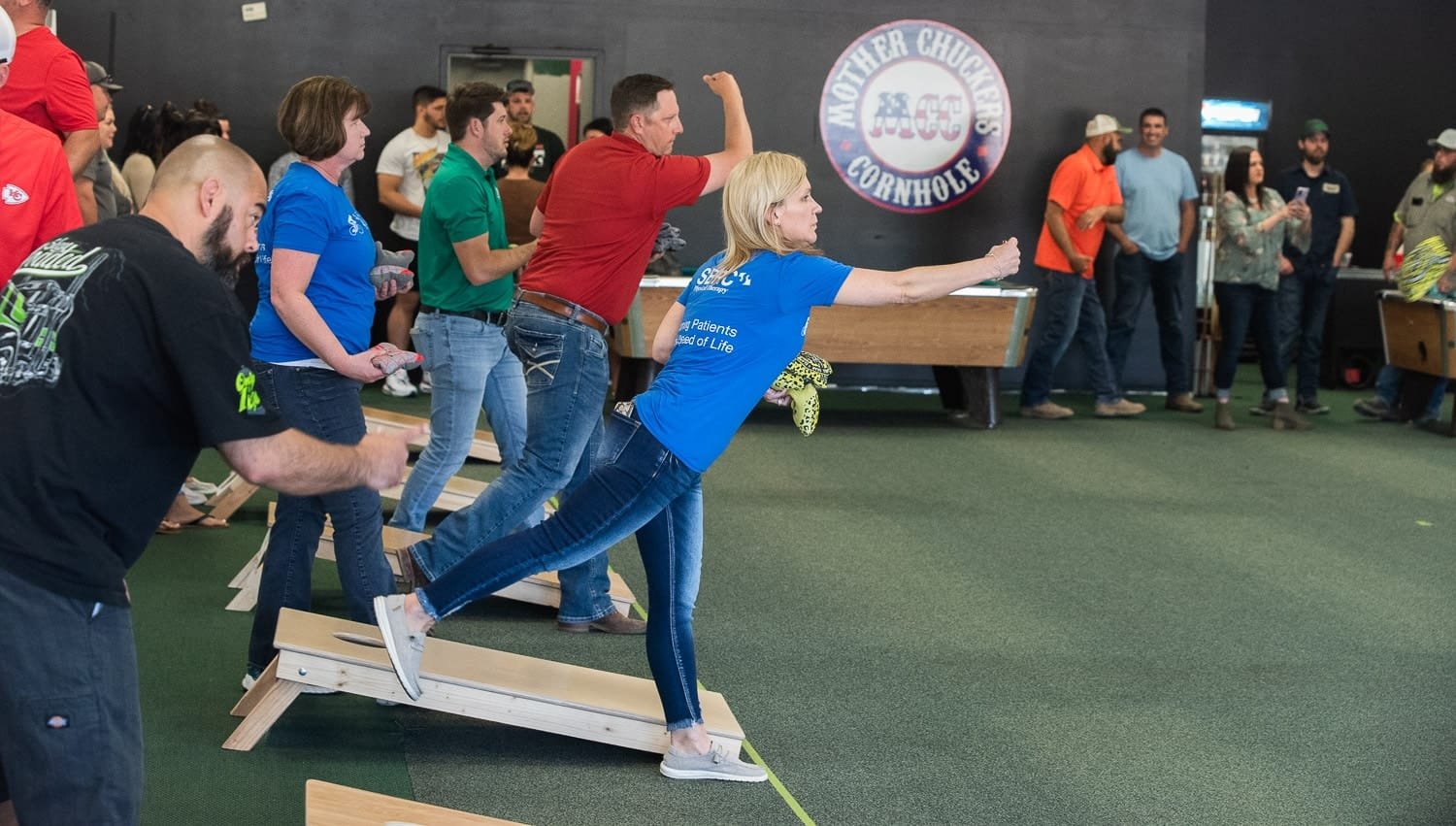 Mother Chucker's Cornhole is an indoor version of the popular outdoor game.
Chamber's Cornhole Tournament draws a crowd of competitors
New business is a fun place to network
Tim Woodall and Lisa Daniels give it their best.
Mother Chucker's Cornhole was the site Friday, April 30, of the Webb City Area Chamber of Commerce's latest way to bring its membership together.
Scott Lucas owns the relatively new business, which is located in the former Family Video store on South Madison Street.