As of Wednesday, March 16, 2022
Dec. 18, 1993 – March 9, 2022
Danielle Lea McDonald-Busby, 28, of Webb City, passed away Wednesday, March 9. Danielle was a lifetime Jasper County Resident. She was a homemaker and a mother of two little boys. 
Danielle was united in marriage to Billy Busby, and he preceded her in death. 
She is survived by her sons, Aryan Miksell and Chance Miksell; her dad, Danny McDonald, Webb City; her mom, LaSonya Montee, Webb City; one brother, Sean Jennings; two sisters, Desarae Kay and Amanda Lown; and five nieces and nephews, Tristain Lown, Shiania Lown, Jayden Lown, Avery Lown and Khai Wheeler. 
Danielle is preceded in death by her husband, Billy, and her brother, Danny Ray "Ray Ray" McDonald. 
A funeral service for Danielle is scheduled for 2 p.m.Thursday, March 17, at Ulmer Funeral Home in Carthage. Visitation will be from 12:30 to 2 p.m.
Jan. 22, 1963 – March 14, 2022
Walter A. Emmons, age 59, of Joplin, passed away Monday, March 14, at his home. 
He was born in Binghamton, N.Y., on Jan. 22, 1963, to Walter Emmons and Hannelore Hoppe. He managed restaurants for most of his life. He loved to fish, watch New York Giants football and to cook.
Walter is survived by his wife, Tanna Emmons; a daughter, Alana Swindell; a son, Alex Emmons; four grandchildren, Madelynn, Lincoln, Violet, Renley; a sister, Lori Emmons; father, Walter Emmons; and stepfather, Charlie Kaune. 
No services are scheduled at this time. Arrangements are under the direction of Simpson Funeral Home.
Oct. 8, 1939 – March 9, 2022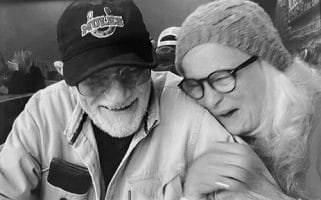 Donald Frederick McGowan died Wednesday, March 9, at his home in Webb City.
McGowan was born Oct. 8, 1939, in Belleville, Kan., to Donald Joseph McGowan and Leola Campmier McGowan. He lived there until he was 14, when his family moved to Kansas City. He graduated from Kansas City's Southeast High School in 1957.
McGowan attended Rockhurst College in the late 1950s and the University of Kansas in the early 1960s. He served in the U.S. Air Force, stationed briefly in Hawaii, Colorado and finally at Richards-Gebaur Air Reserve Station south of Kansas City.
He married Carolyn Lee Effertz in 1964. They moved to Joplin in 1968, six months after the birth of their first child, Donald Matthew McGowan. Their second child, Andrew Carroll McGowan, who goes by "Bubba," was born in 1971.
With his father, McGowan owned and operated Universal Industrial Pump, which served farms and municipalities primarily in southwest Missouri, although some jobs sent them to Arkansas and Texas. McGowan sold the business in the late 1980s.
For the next several years he worked odd jobs in semi-retirement and helped his wife restore and maintain the Unity Building in downtown Webb City.
In the 1980s McGowan served as president of  Webb City Youth Baseball. He served on the Webb City Park Board from 2008 to 2022. For many years he served on the board and delivered meals for the Webb City Senior Citizens Center. He also served on the Webb City Housing Authority, most recently as president.
McGowan is survived by his wife Carolyn, sons Matt and Bubba, Matt's wife Janine Parry, grandchildren Emma, Charlie, Juliet, Andrew and Nora, Juliet's fiancé Zach, and stepgrandchildren Kate and Paul Schreckhise. His siblings, Gary McGowan and Aileen Welsh, died previously.
McGowan loved newspapers, old cars, plants, trees, flowers, maps, books, coins, movies, the Chiefs, the Jayhawks, and all animals, especially Phoebe and his dogs Millie and Jack.
The family is planning a memorial service for May.
Memorial donations may be made to the Joplin Humane Society or Sierra Club.
July 19, 1961 – March 11, 2022
The Rev. Dr. Roger C. Nichols, age 60, went home to be with Jesus on Friday, March 11.
He was a devoted Husband, Daddy, and Grampy.
Roger was born on July 19, 1961, in Corry, Penn., the son of the late David and Shirley (Kellogg) Nichols. He graduated from Corry High School, where he was a percussionist in the drum line and marching band. He attended Corry United Methodist Church where he was very active and participated in youth group. At age 16, kneeling at the altar in the sanctuary of Corry UMC, Roger felt the Lord calling him into ministry. Following the Lord's calling on his life, he attended Asbury University in Wilmore, Ky., earning a bachelor's degree in Biblical languages. He met love of his life, Tracy Gilliam, while attending Asbury. They were married on June 23, 1984, in Joplin. In 1987, he received his master of divinity degree from Asbury Theological Seminary in Wilmore, Kentucky. While attending seminary, Roger and Tracy welcomed their two daughters, first Jackie and then Jodie. Roger was ordained as a UMC deacon in 1985, and in 1987, he was ordained as a UMC elder, both in Grove City, Penn. He went on to earn his doctorate of divinity in 1997 from Oral Roberts University in Tulsa, Okla.
Roger was known for his deep faith in Jesus Christ, a heart for missions, and his passion for preaching the gospel. Roger has pastored many churches. In Kentucky, he served at Dean Memorial UMC in Worthville. In Pennsylvania, he simultaneously served at both Bear Lake UMC and Lottsville UMC. Then Roger moved to Missouri, where he served at Newman Road UMC and the Wesley Foundation college campus ministry at Missouri Southern State University, First UMC of Joplin, Central UMC in Webb City, Royal Heights UMC and Oronogo UMC. He was a member of
Southwest Missouri Conference in the UMC. He currently was pastoring Nashville First United Methodist Church. He started as a car salesman at Frank Fletcher Toyota in 2008 and eventually became internet sales manager, fleet manager, and dealer trade manager. He loved easing the stress of car buying for his customers and serving them with both integrity and care. Roger compared this work to the Apostle Paul's tent making: working while pointing people lovingly to the Lord.
Roger had an infectious personality, he loved getting you to laugh. Corny jokes and comics were abundant with Roger, along with pranks and practical jokes. If he found a phone unattended, the owner would surely find funny selfies in the camera roll later. He also had a way of connecting with people and made friends everywhere he went. His family jokes that he knew absolutely everyone! His ability to remember names, where he met that person, details about their life and often an inside joke that he had with that individual was unparalleled. Everyone always felt important, loved and special when they saw Roger because he saw people the way Jesus sees them.
He always had words of comfort in a crisis, and could calmly jump into action in any emergency. Using these gifts, he served as a volunteer EMT and volunteer firefighter. He also served as a chaplain for the Joplin Police Department for 18 years.
Roger was a member of the International Conference of Police Chaplains. He served several deployments to New Orleans, La., immediately following Hurricane Katrina in 2005. He counseled and debriefed New Orleans police officers. He was a true public servant throughout his life.
Roger was a family man. He was a wonderful husband to Tracy. He knew how to keep her laughing. He bursted with pride about his wife and loved to tell everyone about her artistic talent and the recent news about her art. One of his favorite moments was building Jubilee Art Studio and their home for Tracy. He loved helping her follow her God-given calling as an artist. He was so selfless, and would drop everything to meet the needs of his family. His daughters could go to him with any problem and through prayer and comfort, he would shrink what felt like a mountain, into a mole hill within minutes. He avidly promoted the importance of education to Jackie and Jodie, and worked hard to ensure that they received the best possible educations. He affectionately would call them his 'scholars'. He was their walking Biblical commentary, speed dial Greek lexicon, Hebrew helper, and wise with thoughts on politics, football, weather before traveling and more. He was an active father, attending every concert, recital, match, tournament, game… he was always there cheering Jackie and Jodie on with everything they did. He would still be sure to hear them sing at church at every opportunity. Their Daddy was their number one cheerleader. Roger was the very best 'Grampy' to his grandchildren. One of his favorite activities was to have his grandchildren line up in age order, pass out explorer hats, and they would embark on a great ancient rock hunt. They were his 'Grand Clan' or 'cadet troop'. He passed out ranks and promotions, followed by marching for Oreos or ice cream. His grandchildren were his pride and joy!
Being a Pennsylvania native, Roger was an avid Pittsburg Steelers fan. He had a very extensive library of books and quite the audio book collection. He also loved researching his family genealogy and all things history. He was a lifelong learner of much, but loved nothing more than studying the Word of God. Roger let his light shine all of his days. His passion was letting everyone know that there is hope for eternity belonging to those who put their faith in Jesus Christ. He longed for you, dear reader, to not go another moment without making Jesus your Savior from your sin, accepting God's loving forgiveness and living your life changed, just as Roger Nichols did. Will you follow his example?
He is preceded in death by his father, David Nichols; his mother, Shirley Nichols; his brother Robert Nichols; his father-in-law, Howard Gilliam; and his two most beloved dogs, Marcy and Callie.
He is survived by his wife of 37 years, Tracy Nichols; two daughters, Jackie Peters and husband Lee, Carthage, and Jodie Reed and husband Dustin, Joplin; six grandchildren, Adelaide Peters, Lucy Reed, Vivienne Peters, Quincy Peters, Gabriel Reed, and Felicity Peters; two brothers, Thomas Nichols and wife Cindy, Fredricksburg, Va., and Steven Nichols, Albany, N.Y.; his mother-in-law, Nancy Gilliam, Joplin; and many nephews and nieces; and his three beloved dogs, Margot, Walter and Henry.
Funeral services will be at 11 a.m. Saturday, March 19, at First United Methodist Church, Joplin.
A private family interment will be held prior to the service.The visitation will be 6-7 p.m. Friday at Mason-Woodard Mortuary.