As of Wednesday, Dec. 23, 2022
Oct. 5, 1932 – Feb. 17, 2022
Donald R. Ash, age 89, of Joplin, went to be with the Lord Thursday, Feb. 17. He was a lifetime resident of Joplin. Don was born in Joplin to Paul and Rosie (Sex) Ash on Oct. 5, 1932.
He was the Webb City postmaster, retiring in 1987. He was a deacon at North Main Baptist Church. He was a veteran of the Korean War. He loved spending his free with his family and fishing. In his younger days, he loved to golf.
Donald was preceded in death by both parents; his wife, Mary Ann Ash; a son, Michael Ash; three brothers, Jimmy Ash, Paul Ash Jr. and Billy Ash; and a sister, Dorothy Mullenix.
He leaves behind his son, Roger Ash and wife Shirley, Joplin; daughter, Rebecca Buck and husband Danny, Joplin; twin sister, Dolores Lacy; brother, David Ash and wife Sharon; five grandchildren; 13 great-grandchildren and three great-great-grandchildren.
A graveside service was held Tuesday, Feb. 22, at Ozark Memorial Park Cemetery. Arrangements were under the direction of Mason-Woodard Mortuary.
June 22, 1937 – Feb. 15, 2022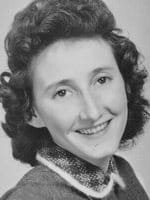 Doris Jean Barlett, 84, of Oronogo, passed into the loving arms of Jesus Tuesday, Feb. 15.
Born on June 22, 1937, in Joplin, to Edward and Mildred (Doolen) VanAmber, she was a 1955 graduate of Joplin High School. She married George Wayne Barlett Sr. on March 25, 1961.
She worked for International Paper Inc. in Joplin for 28 years, as well as the Diamond R-4 School District. From 1988 to 2002, she co-owned Land Air Express and was nicknamed Granny Roadrunner. She also sold Avon, becoming a proud member of the Avon President's Club, winning multiple Avon Miss. Albee Awards, and cherishing the lifelong friendships formed with many Avon customers.
An active member of New Hope Assembly in Joplin, Doris loved her church family and spoke of them often. She was a strong believer and would witness to anyone about her faith.
She enjoyed crafts including sewing and crochet, often making her daughters matching dresses and outfits. She also crocheted blankets, jackets, booties and hats for all of her grandchildren as well countless other babies connected to friends and family members.
She was proud of her children, grandchildren and great-grandchildren. No matter the activity, if they were involved, and she knew about it, she was there. She made birthdays and holidays special. Doris left a lasting impression on all those who knew her and will be greatly missed.
In addition to her parents, she was preceded in death by her husband of 56 years, George Wayne Barlett Sr., and a brother, Raymond VanAmber.
Survivors include her husband, Tom Brandenburg, of the home; two daughters, Tina Heydenrych (Ryan), Pittsburg, Kan., and Karla Barlett (David McKinney), Joplin; eight grandchildren, Kyle Carr, Kearstin Johnson (Austin), Thomas Hall, Cory Brown (Makayla), Olivia McKinney, Alyssa Heydenrych, Elliot Bynum and Eli McKinney; and three great-grandchildren, Cohen Williams, Nova Brown and Adaline Johnson.
Services were held, Monday Feb. 21, at New Hope Assembly, with Pastors Bob Winnett, Susan VanAmber and Don Staggs officiating.
A private interment of ashes will take place at a later date, under the direction of Parker Mortuary. Memorial contributions may be made to the Joplin Humane Society.
Oct. 11, 1942 – Feb. 21, 2022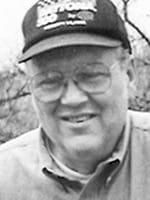 Darrell Blanchard, age 79, of Webb City,  passed away Monday, Feb. 21.
He was born Oct. 11, 1942, in Goodman,  to Goss and Josie (Howard) Blanchard.
Darrell was the owner/operator of Parkway Cleaners and started working there at the age of 15. Darrell and his wife, Ann, purchased the business in 1968. He had a very strong work ethic and enjoyed his customers. He enjoyed fishing and was an avid domino player. He was of the Baptist faith.
He married Ann Told on Jan. 8, 1966, in Oronogo, and she survives. He is also survived by, one son, Darren Blanchard; one daughter, Melinda Blanchard; one sister, Bobbie Walker; and one granddaughter, Chelsea Smith.
Graveside services will be held at 2 p.m. Friday Feb. 25, in Mt. Hope cemetery, with Pastor Kyle Beverlin officiating.
Arrangements are under the direction of Mason-Woodard Mortuary.
April 17, 1957 – Feb. 15, 2022
Cynthia Jane Campbell, age 64, passed away Tuesday, Feb. 15, at her home.
Cynthia was born April 17, 1957, in Joplin to the union of the late John and Jane (Watson) Campbell. After graduating from Webb City High School in 1975, she attended Missouri Southern State University and completed all her prerequisites in 1979 before transferring to the University of Missouri-Columbia School of Law, where she obtained her law degree in 1982. After college she returned to Joplin and opened her own practice, "Cynthia J. Campbell Attorney at Law." She served the people of Webb City and Joplin for over 35 years before her passing. She enjoyed going to her "Home Away from Home," Jensen's Resort and Marina, Captiva Island, Fla. She was a lifetime supporter of Webb City High School Football. Above all else, Cynthia was a loving daughter, sister, and aunt.
Cynthia is survived by her brother, Robert Campbell; and niece and nephew, Clara Campbell-Ford and her husband, Joseph Ford, and Daniel Campbell.
Memorial contributions may be made to the Wounded Warrior Project or St. Jude Children's Research. Arrangements are under the direction of Parker Mortuary.
Dec. 7, 1948 – Feb. 22, 2022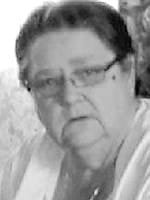 Mrs. Martha Louise Crain, 73, of Oronogo, departed this life on Tuesday, Feb. 22, at Freeman Hospital West in Joplin.
Martha entered this life on Dec. 7, 1948, in Webb City, daughter of the late James and Mary (Tabor) Cassady. She was raised in Oronogo and was a lifelong area resident. 
On March 6, 1965, she was united in marriage to Floyd Crain, and together they have shared the last 56 years. Martha was a devoted homemaker throughout her life and a member of First Baptist Church in Oronogo. 
She was preceded in death by her parents; three sisters, Frances Jaggars, Claudia "Phoebe" Gordon and Nellie Gentry; and one brother, James "Sonny" Cassady. 
Martha is survived by her husband, Floyd Crain, of the home; three children, Jimmy Ash, Neosho, Leslie Brock, Carthage and Floyd Ash, Alba; four grandchildren; four great-grandchildren; three sisters, Mary Clark, Dixon, Texas, Betty Keene, Oronogo, and Lynn Petitt, Oronogo; and a host of other family and friends. 
Graveside funeral services will be at 1 p.m. Wednesday, March 2, at Oronogo Cemetery, with David Petitt officiating.  Arrangements are under the direction of Hedge-Lewis-Goodwin Funeral Home.
Feb. 14, 1951 – Feb. 20, 2022
Phyllis Davis, 71, beloved sister, and aunt, of Broken Arrow, Okla., passed from this earth on Feb. 20.
Phyllis entered this world on Feb. 14, 1951, in Wichita, Kan., born to Larkin Davis, and Joann Speer. She moved with her family to Webb City, where she would finish high school. Phyllis was also a hairdresser by trade and had her own salon at her home. She also worked for over 20 years at Dillon's bakery. Phyllis was woman who enjoyed doing the simple things, she was a typical lake person, mostly enjoying going boating, camping, and playing games with family when she could. Phyllis loved to go bowling as often as she could and hit up the craft shows with her mom and sister when time permitted. She enjoyed visiting the Eagles Club in Joplin and drinking Coors Light. A traveler of America, Phyllis went to many states in her life some of her favorite places to visit were Kentucky, Tennessee, California, Nevada, Florida, and Texas.
Phyllis is survived by her brothers, Larkin Davis, her twin, and Rick Speer and wife Irene; a sister, Diana Brunner; her nieces DiRhonda Wilder and husband Seth, Amber Lee and husband Bill, Anita Anderson, Rebecca Hodson and husband Matt, Tera Lopez and husband David, and Carie Beeler; her nephews, Sam Davis and wife Brittany, David Speer and wife Antionette, Dustin Speer and wife Stephanie, and Christopher Speer and wife Olivia; great-nieces and nephews, Lorren Andrews, Kimberly Deason, Ronald Lee, and Seth Lee, as well as several other great-nieces and nephews.
Phyllis is proceeded in death by her parents, Larkin Davis, and Joann and David Speer; brother Mike Speer; and brother-in-law Ron Brunner, husband of Diana.
The funeral service will be held at 2 p.m. Feb. 26, at Worley-Luginbuel Chapel in Grove, Okla. Phyllis will be laid to rest in the Hickory Grove Cemetery.
Aug. 6, 1928 – Feb. 18, 2022
Mary Louise Graxirena, 93, of Huntsville, Ala., formerly of Webb City, passed away peacefully on Friday, Feb. 18. Born Maria Luisa Ceballos in Los Angeles, Calif., on Aug., 6, 1928, Mary was the 12th of 13 children born to Donaciano Ceballos and Concepcion Cosio Ceballos, who emigrated from their native Mexico in the early 1900s. 
As a young lady coming of age in Southern California, Mary loved exploring Los Angeles and beyond with her adventurous big sister Cecilia. In 1952, the sisters took a trip to Texas, which would prove fateful. While photographing the alligators in El Paso's famed San Jacinto Plaza, Mary chanced to meet Carlos Graxirena, a young World War II veteran who was making his way from New York to California. As Carlos would recount for years afterward, "Just like the Marty Robbins song, down in the West Texas town of El Paso, I fell in love with a Mexican girl." After eloping to Yuma, Ariz., in 1954, the newlyweds lived for five years in Hollywood before settling in Santa Ana, where their family of two children grew to four.
Carlos's work in aerospace brought the young family to North Alabama in 1964, and they settled in Madison, where their fifth child was born. The dynamic duo made many friends in Madison, where Carlos was known for hosting gatherings of musicians for "picking and grinning," and Mary treated the neighborhood kids with her famous homemade brownies and could often be seen walking to the Bookmobile with stacks of novels. In the 1980s, Carlos's job moved them first to Webb City, and then to Columbus, Ohio, and they made many more good friends in both communities. 
Upon Carlos's retirement in 1991, the couple returned to Madison, where Mary particularly enjoyed her ladies' Bible study group at St. John the Baptist Catholic Church. After Carlos passed in 1996, Mary moved to Southeast Huntsville to be near her eldest daughter. There she became a parishioner at Good Shepherd Catholic Church, which remained her spiritual home for the rest of her life. 
Mary's kind heart and sunny disposition endeared her to friends, neighbors, and all who knew her, and her keen interests in politics, literature, and popular culture made her a lively conversationalist and formidable opponent in Trivial Pursuit. Mary was a strong believer in charity for those who are less fortunate, tolerance for those who are different, and equal justice for all people, and she lived those values through small acts of kindness and generosity to the end of her long life. 
Mary was preceded in death by her loving husband of 42 years, Claudio T. "Carlos" Graxirena, a native of Fajardo, Puerto Rico; her parents, Donaciano and Concepcion Ceballos; and all 12 of her siblings – Andres, Jose, Juan, Francesca, Maria Elena, Carlotta, Francisco, Maurice, Leopoldo, Cecilia, Domingo, and Carlos. 
Mary is survived by her five children, Claudio T. Graxirena Jr., Carmichael, Calif., Teresa G. Rosher (J.H. "Chips"), Huntsville, Mario Graxirena, Huntsville, Amelia G. Anderson (Robert), Coppell, Texas, and Renee Graxirena (Andrew Pines), Deerfield, Ill.; five grandchildren, Ciara Graxirena, Katherine Mary "Katie" Rosher, Natalie and Caroline Anderson, and Joseph Pines; and many nieces, nephews, great nieces, and great nephews. 
Friends and neighbors are invited to join the family from 5 to 7 p.m. Wednesday, March 2, at Laughlin Service Funeral Home for a celebration of Mary's life, and on Thursday, March 3, at Good Shepherd Catholic Church for a visitation from 10 to 11 a.m. and a funeral Mass at 11a.m.
Jan. 11, 1930 – Feb. 17, 2022
Carol Josserand, age 92, of Webb City, passed away Thursday, Feb. 17, following an illness.
Carol was born on January 11, 1930, in Pratt, Ka., the daughter of Marion and Ruth (Hornish) Mourer.
Carol, alongside her husband, Ken, owned and operated Josserand Kennels Inc. for many years and was heavily involved in several breeder organizations throughout Kansas and Missouri. Ken was the love of her life and they celebrated more than 60 years of marriage before he passed. Carol loved her family and friends and will be greatly missed by all.
Carol Mourer married Kenneth Josserand on Aug. 3, 1948 in Mountain Home, Ark. Survivors include two daughters, Brenda Littell, Wake Forest, N.C. and Deanna Josserand, Joplin; and three grandchildren, Renee Moore, Wake Forest, Erica Paige Rogalski, Raleigh, N.C., and Danielle Josserand, Shawnee, Kan.; eight great-grandchildren, Cole Moore, Asa Littell, Lola Littell, Jagger Rogalski, Vallon Littell, Mila Rogalski, Alva Littell and MaKenzie McEndree. Carol was preceded in death by her husband , Kenneth Josserand, her parents and one grandson, Stuart Littell.
Funeral services have been scheduled for 10 a.m. Saturday, Feb. 26, at Mason-Woodard Mortuary. Burial will immediately follow at Ozark Memorial Park Cemetery. The family will receive friends an hour before the service. Memorial contributions may be made to the Joplin Association for the Blind.
June 28, 1942 – Feb. 19, 2022
James Bobby Lipe, age 79, of Joplin, passed away on Saturday, Feb. 19, at Freeman West Hospital. He was born on June 28, 1942, in Webbers Falls, Okla., to Arie Leslie Lipe and Elsie (Henkle) Lipe. James loved to garden and do yard work, basically anything that he could do outdoors. He also loved the Lord, his family and to record bluegrass music from tape to tape in his spare time. He will be remembered as a great husband, father, grandfather and friend to all that knew him. 
James married Joyce (Lowery) Lipe on July 3, 1993, and she survives him. James is also survived by his children, Juanita Caldwell and husband Ed, Lisa Cooper and husband David, Jarrod Riddle, Teresa Riley and husband John, Lisa Bryant and Dwayne Lewis; grandchildren, Kurtis Caldwell, Shannon Torkelson and husband John, Luke Cooper, Levi Cooper, Lance Cooper, Shantell Carrillo and husband Alfredo, Vanessa Azua and husband James, Kendra Bryant, Josie Bryant, Chris Riley and wife Beth, Amber Parada and husband Saul, Jordan Riley; 15 great-grandchildren and one on the way; his sibliings, Dixie Lipe, Carol Ford, Lois Einstein, Larry Lipe and Pauline Mayo; and his fur babies, Bullet, Andy and Susie. 
James was preceded in death by siblings, Mary Nell Allen, Floyd Lipe, Wesley Lipe, Billy Lipe and Richard Lipe. 
The family will have services at a later date. Arrangements are under the direction of Simpson Funeral Home.
Dec. 30, 1944 – Feb. 17, 2022
Gloria Jeane McGinnis, age 77, departed this life to enter her eternal home in heaven on Thursday, Feb. 17, in the loving presence of her family, at Oklahoma Heart Institute in Tulsa, Okla. Her family is comforted in knowing we will be with her again.
Jeane was born Dec. 30, 1944, in Frontenac, Kan., to the union of Ernest and Wilma (Vena) Setina. She grew up in Frontenac and graduated as valedictorian from Frontenac High School. 
On Dec. 2, 1994, she married the love of her life, Gary McGinnis. They spent 35 years together before his passing on Feb. 8, 2021. She enjoyed reading, baking and spending time with her four daughters and son. She taught us about love, kindness and patience by her actions and devotion for everyone. Sunday dinners were a weekly feast, and everyone was welcomed. She loved and joyed caring for animals and treasured the companionship of her horses and dogs. Grandma Jeane loved attending the various sporting events of her grandchildren and great-grandchildren. She was a loyal Chiefs fan. She worked at the Scholastic Call Center for a number of years before retiring. After retirement, Jeane especially enjoyed spending time with her daughters and going on small getaway trips.
Jeane is preceded in death by her parents, Ernest and Wilma Setina; husband, Gary McGinnis; and granddaughter, Pamela Jeane "PJ" Self.
Jeane is survived by her five children, Joe Berk and his wife Beth, Sue Hirshey and her husband Gary; Karen Self and her husband Dr. Maxwell Self, Michelle House and her husband James, Cindy McMullen and her husband Jeremy; two stepdaughters, Valerie Simmons and her husband Mike, and Abby Clark; 22 grandchildren; and 24 great-grandchildren.
Memorial contributions may be made to Faithful Friends Animal Advocates. Prayers and condolences are greatly appreciated.
A graveside service was held Tuesday, Feb. 22, in Hornet Cemetery, with Pastor Jay St. Clair officiating.
Dec. 20, 1928 – Feb. 19, 2022
Curtis Leroy Phipps, formerly of Webb City, died early Saturday morning, Feb. 19, in Manchaca, Texas. Curtis was born to Edgar Hobart Phipps and Zeffi Ethel Baker Phipps on Dec. 20, 1928, in Collins, Mo.
He served in the U.S. Navy from 1947 to 1949, including time in Long Beach, Calif. 
Curtis married Virginia Maxine Garris, from Monett, in 1950. They lived in Monett, Parsons, Kan., Springfield, Nevada and Joplin.
Curtis went to work for Safeway in 1943, was made assistant manager, produce manager and meat department manager. Safeway moved him to Webb City, where he worked at Downtown Safeway and Food Town. Later he worked at Bel Air Piggly Wiggly in Joplin. He then worked for Fleming Foods, who moved him to Austin, Texas in 1970. He traveled while working to various Texas cities as a meat specialist and retired from Fleming in 1994.
After moving to Texas, he enjoyed traveling with his family to various places, including Canada, Washington D.C., the East Coast and many states. He and his daughter, Gale, shared a mutual interest in history and traveled to many Indian War and Civil War historical sites and the National Parks. Curtis also enjoyed gardening, yardwork and hosting neighbors for socials on his back porch.
Curtis is predeceased by his parents, his brother and sister, wife Maxine, and daughter Gale. He is survived by daughter Beverly Marie Phipps of Texas, sister Doris Dean, of Nevada, Mo., and a variety of nieces and nephews.
A visitation will be held from 5 to 7 p.m. Thursday, Feb. 24, at Weed-Corley-Fish Funeral Home at 2620 S. Congress Avenue in Austin. Graveside services will be held at 11 a.m. Friday, Feb. 25, in Live Oak Cemetery in Manchaca. Memorial contributions may be made to the American Lung Association or to Ovarian or Pancreatic Cancer Research.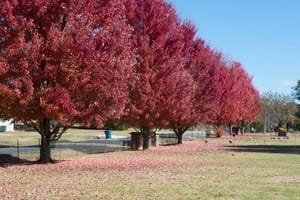 The Oronogo Cemetery Association is taking bids for mowing the cemetery starting in the spring.
Requirements are mowing the cemetery, approximately 10 acres, weed eating around stones and trees. No spraying or weed killer around stones but can use spray or weed killer along fence lines.  Stones need to be cleaned off as well as main road.  Mowing will be done on request by Cemetery Association. All bids need to be in by Friday, March 18, and will be opened March 21. Only written bids will be accepted. Mail to: Oronogo Cemetery Association, c/o Larry Lacey, P.O. Box 83, Oronogo MO 64855.