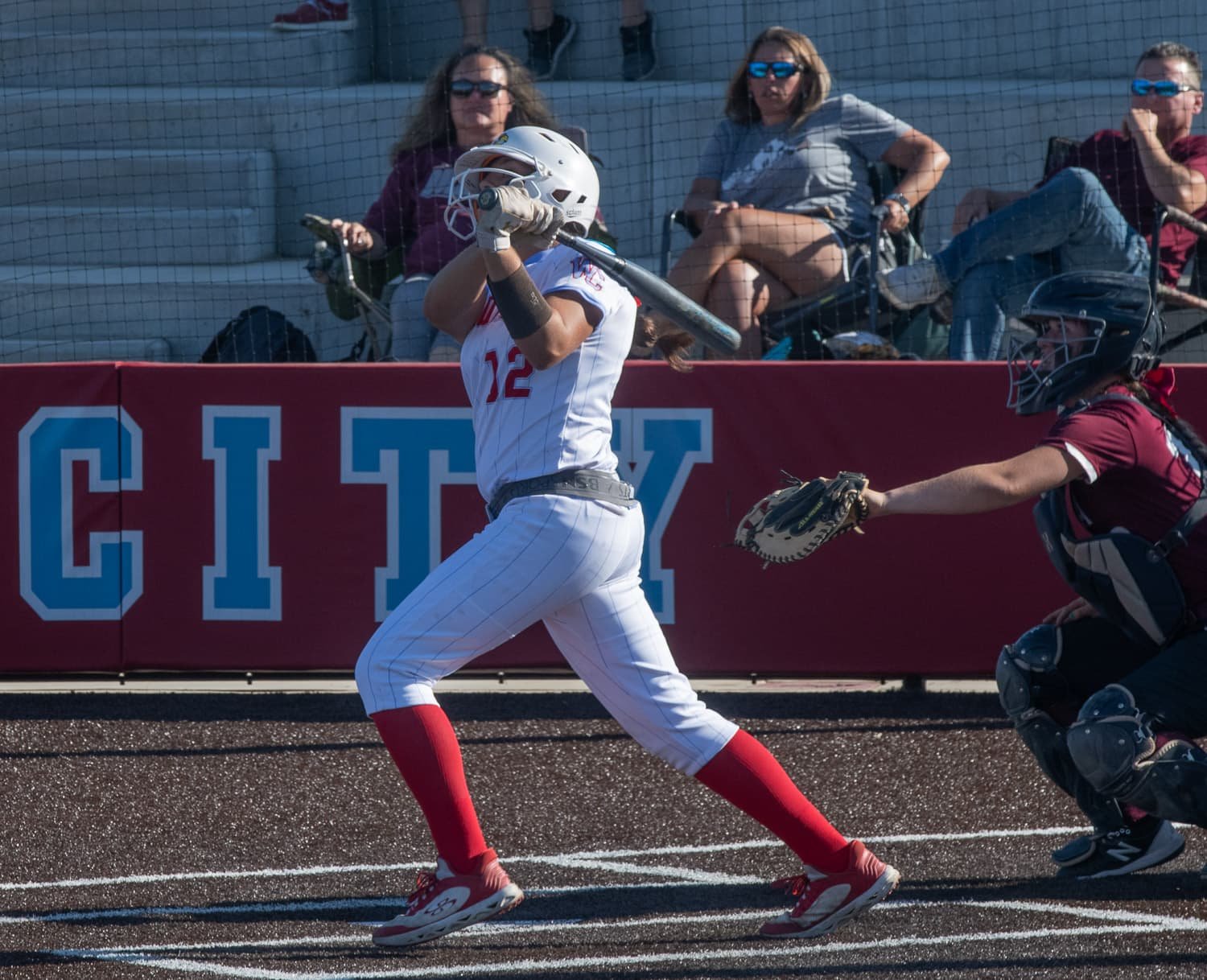 Alexanda Maturino slugs a double to help the Cardinals defeat Rolla 10-02 at home Monday.
Cardinals host Nixa Thursday prior to Park Hill tournament
Laney Taylor pitches for the win against Rolla.
The Webb City Cardinals softball team has an even 5-5 record going into their home game Thursday, Sept. 15, with Nixa.
Their 10-2 victory at home Monday was their fifth in a row. That streak ended, though, with a conference loss Tuesday at Carthage.
The team travels to the Park Hill Tournament Friday and Saturday.
Coach Shauna Friend congratulates her players after they return from an inning of holding Rolla scoreless.