Ella Harrison traveled far and wide but came home to Carthage to practice law with her brother.
Ancestors, Legends & Time
Ella Harrison's place wasn't in the home
Jasper County has had many impressive residents throughout the years, but one particular lady stands out in my mind. Her name is Ella Harrison.
Today, society is accepting women as doctors, lawyers, electricians, plumbers, mechanics, etc. But that was not the case when Ella was a young lady.
In April of 1859, in Upper Sandusky, Ohio, Ella was born to a farming family, the youngest of eight children. The Harrison family soon made a major change in their lives as D.A. Harrison, Ella's father, gave up farming, studied law and eventually became the prosecuting attorney of Clark County, Ohio. In 1868, the family left Ohio to move to Jasper County, Missouri, to a farm northeast of Carthage.
In 1876, the little town of Midway was changed to Jasper, also known as Jasper City to distinguish it from Jasper County. D.A. Harrison was the attorney that filed the permanent town plat. He also represented the Missouri Pacific Railroad Company when it acquired land and he settled right-of-way disputes. Harrison was known as the "Father of Jasper."
Ella graduated from Carthage High School in 1881. Ella's brother, Tom, followed in his father's footsteps and became a lawyer, which was totally accepted and expected. But when Ella made the decision that she too wanted to follow in her father's footsteps, it was not as easy as it had been for her brother.
Most ladies of that era were expected to get married, have children and stay home to take care of their family. If a spouse should die, the lady of the house would take in boarders, do laundry, sewing, or cooking, and some even opened millinery shops or cafes. But it was already unusual for a young lady to graduate let alone continue her education in a field that men dominated instead of teaching.
Ella had stamina and determination. Right after graduating, she taught at local rural schools around Carthage. She went to Stanford University at Palo Alto, Calif., from 1893 – 1899. She finished her studies at the University of Iowa in 1899. She was fortunate in meeting a very special student in the first freshman class at Stanford, a young man by the name of Herbert Hoover. She also met Lou Henry, who was the only woman majoring in geology at Stanford. Lou Henry later married Herbert Hoover.
In 1895, Ella started the Century Club in Carthage to allow women an opportunity to study government. In the early 1900s, Ella started her career as a young reporter in New York, Washington D.C., Seattle and other major cities. That was quite a bit of traveling for a lady, especially a lady traveling alone.
Not to waste any precious time while traveling, Ella became a strong supporter of the Women's Suffrage Cause from 1896 – 1900. She served as the president of the Missouri Women's Suffrage Association and traveled throughout the country organizing suffrage groups.
In 1911, Ella became a recorder for the Arizona House of Representatives. She finally settled down to practice law in Carthage with her brother Tom. Following in her father's footsteps, she was not only a attorney, she also served as the justice of the peace for Jasper.
From 1916 – 1918, Ella served in the Oklahoma Agriculture Department.
Ella passed away Dec. 15, 1933, at the age of 74. She had led an active life full of travel, adventure, and important people. She was far from traditional. She had visited many places and left her mark.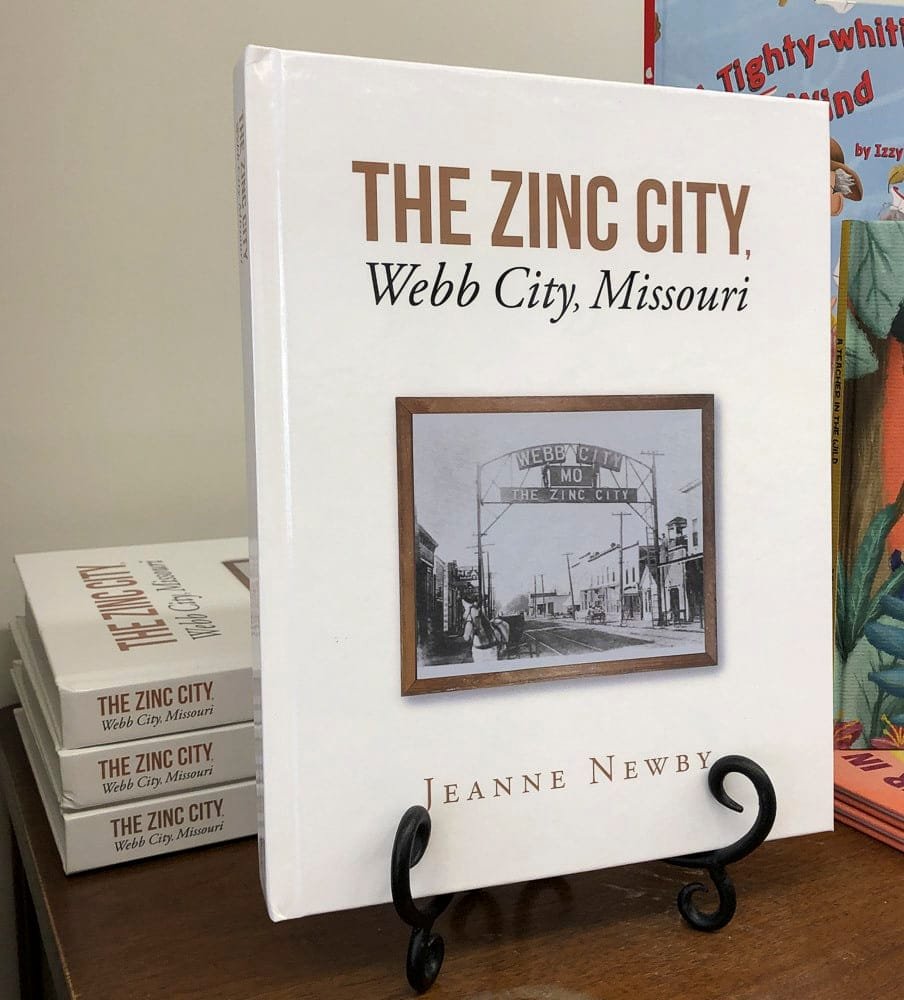 Jeanne's new book, "The Zinc City, Webb City, Missouri" is now available at Webb City Chamber office and other local retailers, such at Maggie Jane's Gifts, at 8 S. Main St.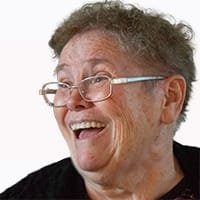 Jeanne Newby
A lot of us appreciate the Bradbury Bishop Fountain, but Jeanne actually worked behind the counter making sodas while she was in high school. She knows everything about Webb City and is a member of the Webb City R-7 School Board.