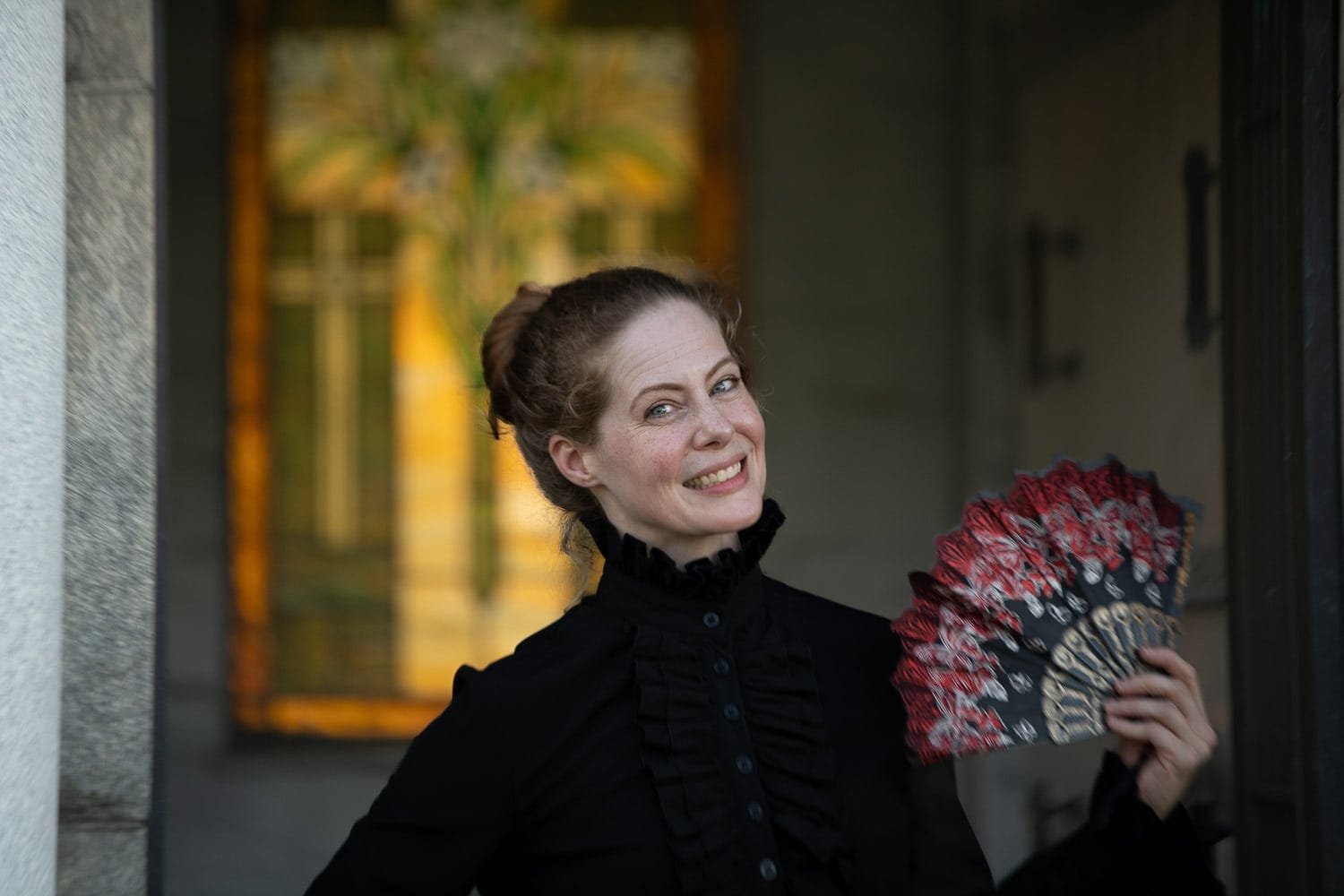 Era Stone, in period dress, uses a period air conditioner to beat the heat as she presents information about the Charles R. Prehm mausoleum.
Eternal homes of Joplin's rich and famous
Damaris Horn impersonates Ollie Blackwell at the Amsel Taylor Blackwell mausoleum.
Historic Murphysburg Preservation provided a wealth of information about some of the area's wealthiest founders and the places they built in which to spend their eternity.
"Eternal Homes… from Murphysburg to Mt. Hope Cemetery" was the program held Saturday featuring nine mausoleums in Mt. Hope Cemetery.
The fathers of Webb City, John C. Webb, and Joplin, Patrick Murphy, are among those with mausoleums in the cemetery.
The Murphysburg section of Joplin is a neighborhood of historic homes that were built by Joplin's early leaders.
Members of Dream Theatre Co. served as historic reenactors as they gave tours of the mausoleums.
The event was also sponsored by the Webb City Historic Preservation Commission and Mt. Hope Cemetery.
Chris Doyle, as a miner who could have worked for Charles T. Orr. talks about the art deco style of the mausoleum and the mining industry.
Visitors tour the interior of Charles Schifferdecker's mausoleum.
Emily Szura portrays a member of the Edgar Schermerhorn family.