Ancestors, Legends & Time
Fond memories of mom & pop grocery stores
As we continue on our journey into the past and visit some of the mom-and-pop grocery stores that have been in Webb City, I want to focus for a moment on a small store that was located at 601 N. Main St., Wilson's Grocery (not to be confused with E.M. Wilson Grocery at 215 E. Daugherty, where Cardinal Scales now stands). Wilson's grocery was close to Webster Elementary School and was a favorite shopping spot for many on that side of town. The store was owned by J.F. and Victoria Wilson, who happened to live a couple doors down at 609 N. Main St. In fact, they started their store in their home before getting a separate location on the same block at 601 N. Main.
Many years ago, I received a memory from Laura Willard about her mother-in-law. It seems that Mrs. Willard went to Wilson's Grocery store on North Main, and Pat Willard's pet dog followed her. He managed to scurry in before the screen door closed, and there on the counter was a big juicy soup bone. Well, what self respecting dog could resist such a temptation? He jumped up and grabbed that bone right off the counter and hurried out the door. The mortified Mrs. Willard offered to pay Mr. Wilson for the bone, but he was laughing so hard, he said to just let it go. What a good natured fellow he was!
Mr. Wilson would make home deliveries, and on one such delivery, Mrs. Willard told him about a moldy piece of cheese she had received a few days earlier. Mr. Wilson decided to taste the cheese to ensure that it was bad. When he bit into the cheese, he exclaimed, "Johnny, jump up and give me a bite of a 'rotten apple' to take the taste out of my mouth!" Needless to say, Mr. Wilson took back the cheese and credited Mrs. Willard's account. He really was a good natured fellow!
Most of us remember the late Bill Perry Jr. and that he grew up on Fourth Street in Webb City. According to his book of memories, he was quite an entrepreneur starting at an early age. The family did not have much money, and Bill was always figuring out a way to earn a little cash. His mother taught him to bake and he would make gingerbread, frost it and sell it door to door while it was still warm. He started a little pop stand where he sold pop and candy bars, Hershey, Milky Way, Snicker, etc. He would buy a case of flavored pop, 24 in a case for 80 cents and the candy bars were the same price, a case of 24 for 80 cents. He would sell them for 5 cents each and almost double his money. He said the name of his business was Ye Olde Poppe Stand. It may not have been an actual store front, but it was definitely a store worth mentioning.
Herrod's Grocery Store, owned by Albert Herrod, was located at 106 S. Main St., and during the depression Al would hire boys to put flyers in every mailbox on Saturday morning to announce the sales of the day. Bill Perry and some other boys were paid 50 cents to get up at four in the morning to have the flyers distributed. One cold morning, the other boys went out in the chats and burned all their flyers instead of delivering them. Bill told his dad, and his dad went to talk to Al Herrod. His dad talked Al into letting him deliver the flyers all over town for $2.50, which was welcomed money to a family suffering from the depression. Herrod's Meat Market, owned by John W. Herrod, was located at 34 S. Main in the Dermott building, which held several grocery stores over the years.
A special thank you to a couple of my favorite readers who sent in their memories of the small town grocers.
I remember there was a very small grocery [Chaney's Market] in the 400 block of North Pennsylvania, on the west side of the street. It may very well have been in the front room of a residence, or in an addition to the house. Didn't use it often, but it was a place to stop between my house on North Roane and Webster School. – Bob Chancellor
Thanks Bob, that was Chaney's Market, 504 N. Pennsylvania and was a favorite of my husband, Stan Newby. Mr. Chaney loved kids and they felt welcomed in his store.
Bill Perry III, sent a memory too. 
I grew up at 114 S. Liberty. Our "go-to" market was Paul's Grocery on West Second Street. My mother would send me to the store to pick up items, and I was always anxious to go because Mr. Paul had a huge candy case and comic books on the shelf behind. Upon arriving at the store, Mr. Paul would ask me what my mother wanted. Staring at the candy case, I would say "I don't remember." Where upon, Mr. Paul would pick up his phone and call Mom. He would often plan our dinner by telling Mom what he had that looked good. I never left without looking at the comic books and going away with a piece of candy! Fond memories. – Bill Perry
Thank you Bill, Paul's Market was on the alley behind Paul's home at 124 S. Ball. So the address was listed on Ball but the actual store was on Second Street. The building is still there.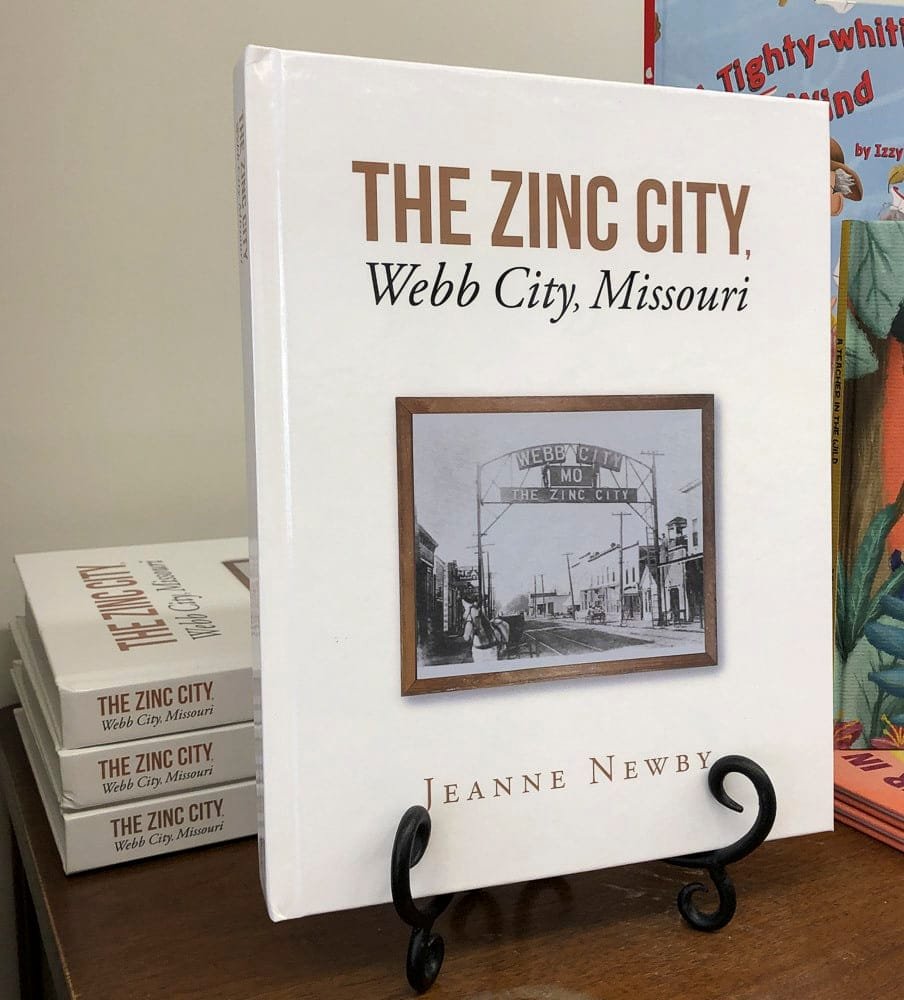 Jeanne's new book, "The Zinc City, Webb City, Missouri" is now available at Webb City Chamber office and other local retailers, such as Maggie Jane's Gifts, at 8 S. Main St.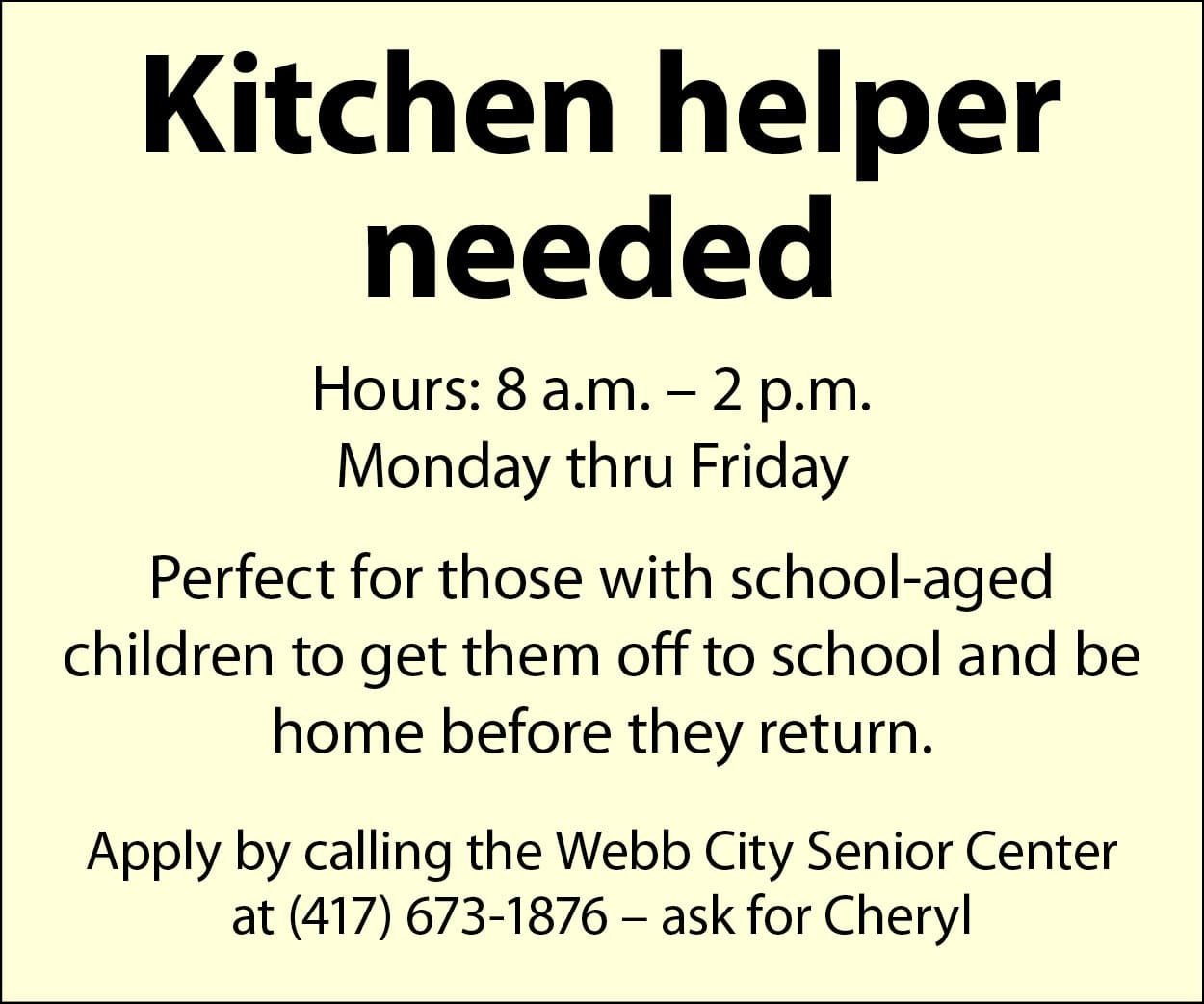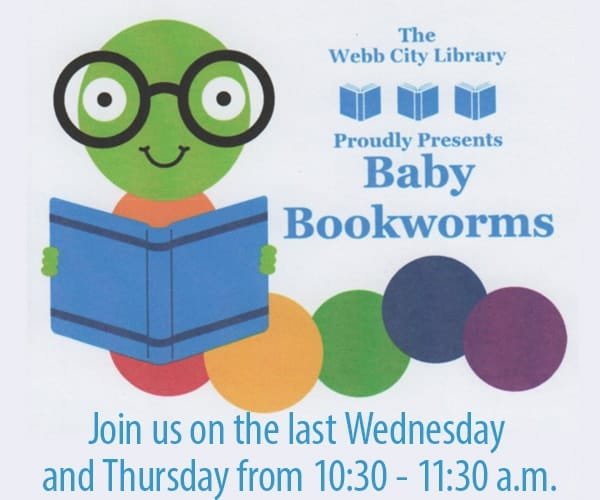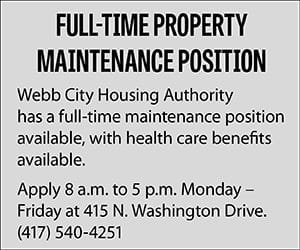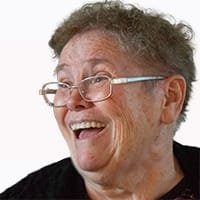 Jeanne Newby
A lot of us appreciate the Bradbury Bishop Fountain, but Jeanne actually worked behind the counter making sodas while she was in high school. She knows everything about Webb City and is a member of the Webb City R-7 School Board.