As of Wednesday, Jan. 12, 2021
Fred Doty
Marcy Laton-Boyer
Helen Mullins
Calvin Ridgway
Todd Rose
Gary Smith
Fred Doty
Dec. 17, 1933 – Jan. 7, 2022
Fred E. Doty, of Purcell, passed away Friday at Mercy McCune-Brooks Hospital in Carthage, surrounded by the comfort of his family. Fred was born on Dec. 17, 1933, in Peru, Ind., to Ben and Martha (Russell) Doty.
For most of his working life, Fred was an auto mechanic for several dealerships, eventually opening his own auto shop in Purcell. Beyond his busy work life, he was a longtime member of the Purcell Baptist Church, and he served in several volunteer capacities within the church. Fred additionally served as a volunteer within the Purcell community, including a time as fire chief for the Purcell Volunteer Fire Department, as well as a member of the city council and the election board.
Mr. Doty was preceded in death by his parents, Ben and Martha Doty; and a brother, Richard Doty.
Fred is survived by his wife, Carol (Miller) Doty, who survives of the home; children Tammy Adler and husband Terry, Owasso, Okla., and Janet Doty, Joplin; a brother, David Doty, Carl Junction; a sister Shirley Copple, Whitefish, Mont.; and grandchildren Ben Adler, Matt Doty and Kegan Adler.
A memorial service for Fred was held Tuesday at Purcell Baptist Church, with Bro. Jim Laws officiating. Private interment will be at Weaver Cemetery in Oronogo.
Services were under the direction of Simpson Funeral Home of Webb City.
OBITUARY
Marcy Layton-Boyer
Aug. 15, 1952 – Jan. 6, 2022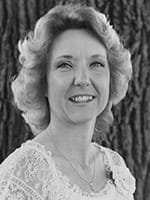 Marcy Kay Layton-Boyer, 69, of Oronogo, passed away Thursday in the comfort of her home.
Marcy was born Aug. 15, 1952, in Alba, the daughter of Chester Vern Boyer and Mabel Agnes (Means) Boyer. She attended Alba Grade School, graduated from Webb City High School in 1970, and studied business at Missouri Southern State College. She worked for many years as a court clerk for the state of Missouri. She was a dedicated servant of the Lord, her family and her community. Marcy leaves behind a legacy of generosity, kindness, and joy. Her children and grandchildren were the most important things in her life. Marcy also enjoyed working in her flower gardens, birdwatching in the backyard, weekends at the lake or by the pool, singing and listening to music, and every now and then, a well-timed practical joke. Marcy loved to smile and have a good time.
Preceding Marcy in death are her parents; and eight of her siblings, Lela Boyer, Ken Boyer, Clete Boyer, Lynn Boyer, Lenny Boyer, Juanita Woodmansee, Wayne Boyer and Cloyd Boyer.
She is survived by her partner, Kevin Blaukat; five siblings, Dolores Webb, Pansy Schell, Shirley Lockhart, Ronnie Boyer and Bobbi McNary; her children Kevin Dabbs (Julie), Karri Woodmansee (Scott), Christopher Layton (Matthew); her grandchildren Ashley Dabbs, Meagan Anderson (Jake), Erin Wyler (Colin), Juliette McGowan (Zach), Andrew McGowan, and Billy Hobson; and great-grandchildren Lane Allen and Caden Brooks.
A memorial visitation was held Tuesday at Hedge-Lewis-Goodwin Funeral Home.
OBITUARY
Helen Mullins
Oct. 20, 1923 – Jan. 9, 2022
Helen Mullins, 98, of Webb City, passed away Sunday at home surrounded by family. Helen was born on Oct. 20, 1923, to Harry and Nell Hailey. On Aug. 30, 1941, she married Wendel Mullins in Joplin. They celebrated 64 years of marriage. He preceded her in death in 2005. She was also preceded in death by two sons, John T. and Ronald E. Mullins and eight siblings.
She leaves behind a daughter, Patty Coleman and husband Henry; three grandchildren, Penny Kruse and husband Dan, Ginger Cooper and husband Mike and Shane Mullins; three great-grandchildren, Ashley Tucker and husband Kolby, Cody Haggard and wife Meghan, and Logan Haggard and Jordy Cooper; and her great-great-grandchildren, Jayden, Raiden, Tucker, Cole Haggard, Kaleb and Chance Tucker. She was very proud to have five generations.
Helen was a member of Christ Church of Oronogo for 60 years and was very active in her Care Group at church. Her joy was found in her family, especially when her great-great-grandchildren were gathered playing so she could hear their laughter.
Funeral services have been scheduled for 2 p.m. Thursday, Jan. 13, at Christ Church of Oronogo. The family will receive friends for a visitation from 5 to 6 p.m. Wednesday evening at Mason-Woodard Mortuary.
OBITUARY
Calvin Ridgway
Sept. 10, 1927 – Jan. 8, 2022
Calvin Eugene Ridgway went home to be with the Lord on Saturday. He was born on Sept. 10, 1927, to Rulie and Helen (Long) Ridgway.
Calvin married Norma Jean Berry on Dec. 4, 1945, and she preceded him in death on March 5, 1997, after 52 years of marriage.
Calvin had resided in this area all of his life. He graduated in May 1945 from Alba High School, where he enjoyed playing basketball. Calvin farmed all his life and enjoyed it. His son, Gerald, joined him on the farm after returning from serving his country, and they farmed together until Gerald's death. He had a great sense of humor and loved joking with people. He enjoyed spending time with his family, and he loved playing dominoes and checkers.
Calvin is survived by a son, Terry Ridgway (Rose); two daughters, Wanda Hole and Cindy Hataway (Ray); and a daughter-in-law Darlene Ridgway. He was preceded in death by his wife Norma; a son Gerald; and two sisters, Esther Hunter and Selma Ridgway. Calvin had several grandkids, great-grandkids and great-great-grandkids, along with three nieces.
A graveside service was held Wednesday at Weaver Cemetery. Services were under the direction of Simpson Funeral Home.
OBITUARY
Todd Rose
July 6, 1962 – Jan. 11, 2022
Todd Lyle Rose, age 59, of Webb City, passed away on Tuesday, Jan. 11, at the Solace House of the Ozarks in Joplin. He was born on July 6, 1962, in Webb City to Carl Rose and Darlene (Sample) Rose.
Todd loved his St. Louis Cardinals, Webb City Cardinals football, and he also loved to travel. He graduated from Webb City High School in 1980 and went on to attend Missouri Southern University, where he graduated in 1984 with a bachelor's degree in political science. He went on to work for CFI Trucking for many years as their workman's comp manager until his health would no longer allow him to work.
Todd is survived by his parents, Carl and Darlene Rose; a sister, Melanie Haynes; a brother, Kevin Rose and his wife Brenda; a niece, Carly Haynes; and a nephew, Dylan Rose and wife Stevie.
A memorial visitation will be held from 10 to 11:30 a.m. Friday, Jan. 14, at Frisco Church in Webb City, immediately followed by a memorial service. He will be interred at Mount Hope Cemetery.
Todd loved his church and went on several mission trips. Memorial donations may be made to Overcoming Children in Africa, in care of Frisco Church. Services are under the direction of Simpson Funeral Home.
OBITUARY
Gary D. Smith
Gary D. Smith, of Oronogo, passed away at the age of 74. He was the first born son to Dale (Phillip) and Eloise Smith.
Gary grew up in Oronogo, building friendships that would stand to last a lifetime, most notably his friendship with Jack "Punkin" Harpole. Gary was blessed with loving parents and two younger brothers, Greg Smith and Jeff Smith.
As a young adult, Gary graduated from Webb City High School and enlisted in the Air Force after graduation. The experiences he had while servhing his country would forever shape the man he became.
After his service, he attended college at Missouri Southern and earned a bachelor's degree in teaching. Gary married during this time and had his first child, Michael, whom he is now joyfully reunited. After teaching for a few years in Conway, Mo., Gary moved back home to pursue other careers. During this time he met a new love, Cathy, and her two children , Chad and Ashley. They soon married and had a daughter together, Amanda. He spent several years raising and loving them all. After trying on several different careers after his military service, Gary found his niche in owning and operating a successful mortgage company in Joplin.
All of his career adventures aside, Gary's greatest role was that of a father. (His daughter would say the greatest father that ever lived.) Then he was proudly promoted to PaPa of Katelynn "Sissy" and Madilynn "Midge", to later be blessed as Great PaPa ("night night, PaPa") to Hadley. This was his core. This was his purpose. He loved them all unconditionally, and they him. A man of quiet faith with a lifetime of stories, friendships, wisdom and love returned home to the Lord after a long fought battle. May this remarkable Father, PaPa, Brother and Friend rest in eternal peace. An honorable mention to his beloved granddoggers, Cooper and Ralph, and a lifelong love of the St. Louis Baseball program.
A memorial visitation will be held for Gary at 6 p.m. Friday, Jan. 14, at Simpson Funeral Home.