As of Wednesday, Dec. 1, 2021
July 3, 1946 – Nov. 25, 2021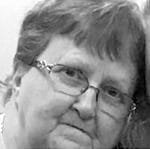 Gloria Dean Davis, age 75, passed away on Thursday at Mercy Hospital Joplin.
Gloria was born July 3, 1946, in Mount Pleasant Township, Mo., to the late union of Earnest F. Parker and Agnes W. (Koonce) Parker. She married the love of her life, William "Bill" Davis on Dec. 3, 1979. She was an avid Hallmark fan and loved watching movies and TV shows in her spare time. She enjoyed reading romance novels. Her family was most important to her above all else and she loved them dearly.
Gloria is lovingly survived by her nine children, Regina Duley, Robert Duley and wife Valerie, Richard Duley and wife Bonnie, Roland Duley and wife Jeaniffer, Dee Bond and husband David, Kathryn Pittman, Teresa Davis, Felicia Bockoven, and Chrissy Huff and husband Nathan; 23 grandchildren; and 19 great-grandchildren.
Arrangements are under the care of Parker Mortuary.
Jan. 1, 1945 – Nov. 27, 2021
Mary Ann Logal, of Joplin, passed away Saturday at Mercy Hospital Joplin. She was 76.  She was born Jan. 1, 1945, in Quincy, Ill., to Russell William and Mary Alice (Tenhouse) Vahle. 
Mary Ann married Nicholas A. Logal in Quincy on April 24, 1965. He passed in 1996. She was also preceded in death by her parents and her companion, Dennis Tyburski.
Mary Ann graduated from Quincy High School in 1963. She then obtained a degree in education in 1968 from Culver-Stockton College in Canton, Mo. She worked various positions throughout her life, starting in elementary education and retiring from property management in 2008. Mary Ann was a member of Central United Methodist Church of Webb City. She spent several years volunteering for local theatres and was heavily involved in the costume department for many productions. Mary Ann loved to read. She especially enjoyed historical fiction and would read every evening before going to sleep. In addition, Mary Ann adored her seven grandchildren, who called her Granny. Her face would light up anytime she saw or talked with one of them. One of her favorite ways of connecting with each grandchild revolved around planning their gifts for Christmas, which started every year in August. 
She is survived by her two children, Jay Logal and wife Cara, Webb City, and Ariel Allea, Glen Allen, Va.; grandchildren, Erica Logal, Courtney Rhoades and husband CJ, Katrina Logal, Michael Logal, Alex Logal, Branden Logal and Cassandra Reichel.
A graveside service will be held at 10 a.m. Saturday, Dec. 4, at Mount Hope Cemetery, with Pastor Clint Lambeth officiating. Arrangements are under the direction of Simpson Funeral Home. Memorial contributions may be made to Joplin Little Theatre.
Feb. 14, 1948 – Nov. 24, 2021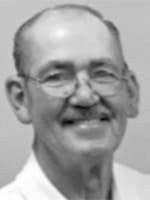 Alfred Wesley McDonald, age 73, of Oronogo, passed away Wednesday, Nov. 24, at his home surrounded by loved ones.
Al was born Feb. 14, 1948, in Webb City, to the late Alfred Edison and Reley (Wallace) McDonald. He was lifetime resident of the Webb City area and attended Webb City Schools. Al worked in the construction industry and for many years and owned and operated McDonald Drywall and Construction.
Al was united in marriage to Donna Corum. Together they shared over 50 years before his passing.
Al loved to hunt, fish and train bird dogs. He was an avid sporting clay shooter. Al was instrumental in helping Sam and Freda Lancaster turn an old farm house into the Claythorne Lodge in Columbus, Kan., where he was the master guide. Al never met a stranger and loved getting to meet and visit with new and old friends alike. He was always willing to help others and had a huge heart. Al cherished the time spent and memories created with his family and friends. He will be greatly missed by all who knew and loved him.
In addition to his parents, Al was preceded in death by his siblings, George McDonald, Jim McDonald, Shelley Marrett, Shirley McCorkle, Courtney McDonald, Stanley McDonald, and his very special brother Kenny McDonald.
Al is lovingly survived by his wife, Donna; those he loved like children, Jason, Jayke, Kenya and Sommor; together with numerous nieces, nephews, extended family and friends.
Graveside services will be held at 2 p.m. Thursday, Dec. 2, at Red Oak Cemetery, with Pastor Aaron Williams officiating. Arrangements are under the direction of Parker Mortuary.