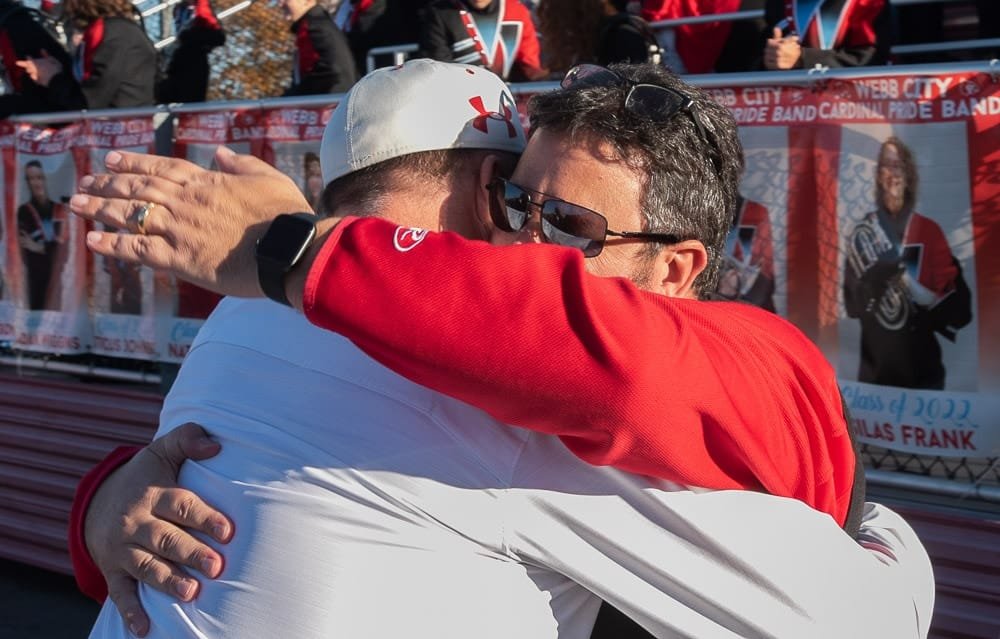 Coach Roderique appreciates the band and director Butch Owens.
Happy-ending semifinal
day at Cardinal Stadium
As with other games, the semifinal ends with the singing of the alama mater.
Another tradition, parents swarming the players after the game, has been suspended because of the pandemic, but not after the semifinal.