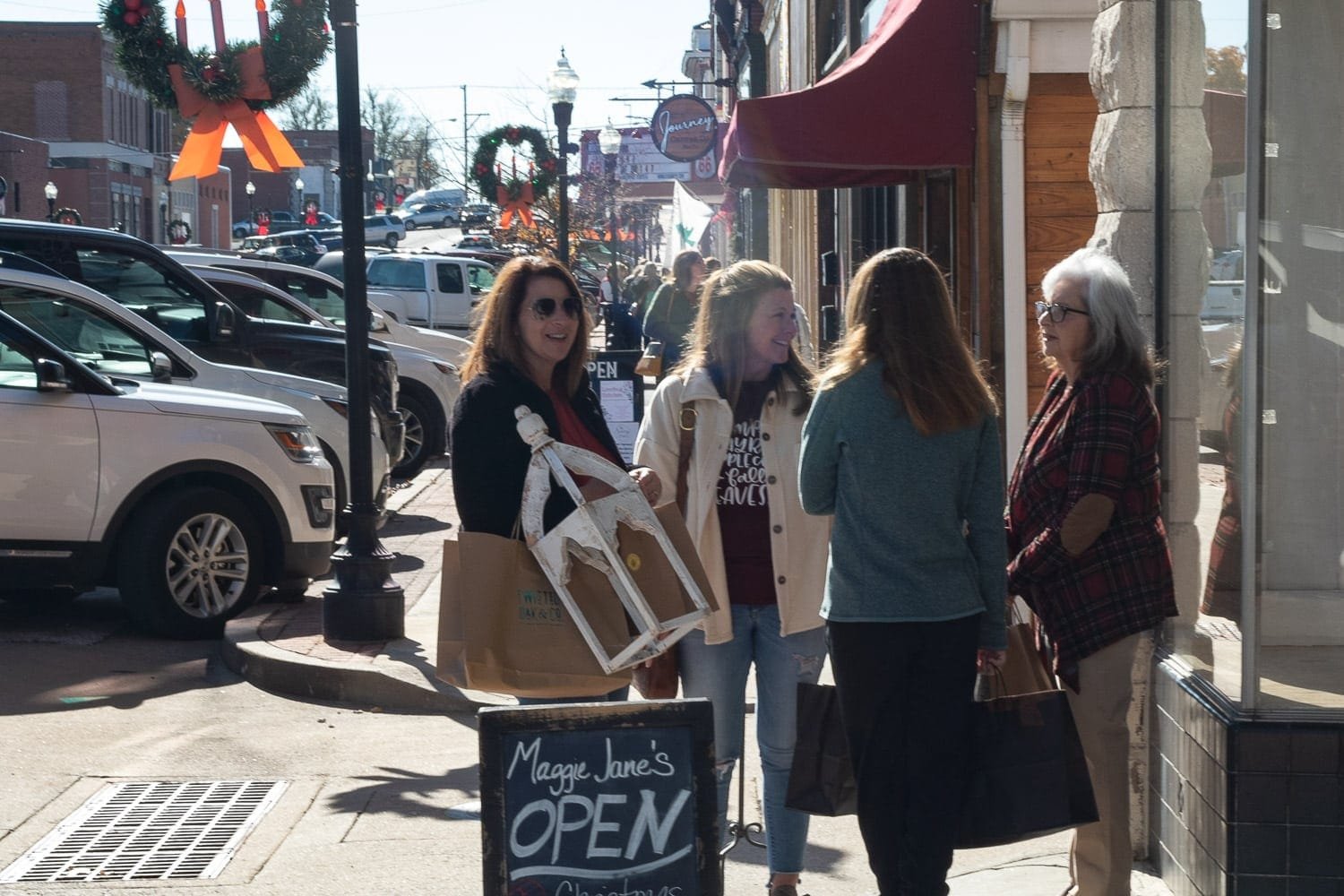 HOLIDAY MARKET – Shoppers traveled in packs Saturday during Webb City's annual Holiday Market downtown. It was so successful you could barely find a parking space.
Webb City Theatre presents 'Freaky Friday: A New Musical' 
The Webb City High School Theatre Department is performing Disney's "Freaky Friday: A New Musical" this weekend in the Ronald R. Barton Performing Arts Center.
Show times are 7 p.m. Thursday, 7 p.m. Saturday, and 2 p.m. Sunday.
Tickets, available at the door, will be $5 for adults, $3 for students and senior citizens, and free for children 5 and under.
"Freaky Friday: A New Musical: follows Ellie Blake, a typical teenage girl who fights with her family and has high school drama. 
Katherine Blake, Ellie's mother, is trying to get everything perfect for her upcoming wedding to Mike, her fiancé. In true Freaky Friday fashion, Ellie and Katherine switch bodies with the assistance of a magical hourglass. The solution? To use the matching hourglass to switch back. Unfortunately, Katherine sold the other hourglass. Now, Ellie and Katherine need to get through the day as each other while trying to find the second hourglass.
Show choirs have a big first-competition day
"Webb City has much to be proud of!" says Webb City choral director Melinda Benham after the high school and junior high show choirs' first competition, which was at Seneca.
Here are the awards they won:
Best opener – Bella Voce
Best ballad – WC Singers
Best Choreography – WC Singers (Zachary Pettit & Grant Benham, choreographers)
Best female soloist – Bailey Moore
2nd Unisex Division – DoMENance
1st Unisex Division – Bella Voce
1st in large mixed – WC Singers
1st in JH Division – WCJH Polyphonics
2nd in JH Division –  WCHS Euphonics
Surprise soloist –  WCJHS Polyphonics
Goosebump Award – WCJHS Polyphonics
Top Scores of the Day:.
1. WCHS Bella Voce
2. WCHS Singers
3. WCJHS Polyphonics
4. WCHS DoMENance
5. Nevada
Speech and debate brings home trophies, points galore from Nixa tournament
The Webb City speech and a debate team competed at Nixa on Saturday in a one-day individual events tournament. Coach Tiffany Boland says the students are proud to see their hard work paying off this season.
Novice Sweeps – 4th
Camryn Klosterman – 1st Novice USX
Emma Combs – 2nd Novice POI
Chloe Ingle – 3rd Storytelling & 6th HI
Evan Garrison – 4th IX
Alex Tyndall – 5th Novice Storytelling
Dominic Tallent – 5th Novice USX
Charity Goodson – 5th Novice DUO
Wyatt Wolfe – 5th Novice DUO
Fin Brown – 6th POI
Nathan Saderstrom – 6th Novice IX
---
The following students earned new NSDA degrees at Nixa:
Fin Brown – Distinction (250+ points)
Dominic Tallent – Honor (75+ points)
Jordyn Dickey – Merit (25+ points)
CHRISTMAS PARADES
Carterville – 5 p.m. Saturday, Dec. 4
Carl Junction – 2 p.m. Sunday, Dec. 5
Joplin – 6 p.m. Tuesday, Dec. 7
Webb City – 6:30 p.m. Wednesday, Dec. 8
Carterville's Christmas parade will be held at 5 p.m. Saturday, Dec. 4, on Main Street. 
Kids are invited to join Santa for cookies at 6 p.m. in the Community Center (Carterville Gym).
Entries are sought for the Carl Junction Parade at 2 p.m. Sunday, Dec. 8, on Main Street. There's no registration fee for entries. Just show up on Broadway Street for the lineup, starting at 1 p.m. 
Webb City Project Graduation is again sponsoring the Webb City Christmas Parade, which will be held at 6:30 p.m. Wednesday, Dec. 8. For information, send a message to Susan Fodor, sfodor@wcr7.org.
LIVE DANCE MUSIC
3 – 6 p.m. Saturday, Dec. 4 at the Senior Center
Dewayne Bowman and Friends will perform live for area senior citizens to dance the afternoon away Saturday, Dec. 4, at the Webb City Senior Citizens Center.
The dance will be held from 3 – 6 p.m. It's a free event, and refreshments will be served.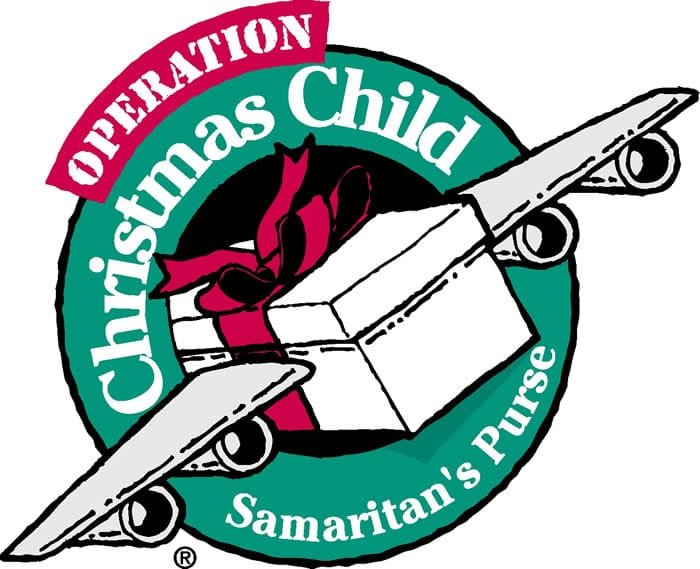 OPERATION CHRISTMAS CHILD
Dropoff at First Baptist Church
First Baptist Church of Webb City is a drop-off location for the Samaritan's Purse Operation Christmas Child.
The Operation Christmas Child gift boxes can be dropped off from 3–6 p.m. Thursday, 8 – 11 a.m. Friday and Saturday, 3–5 p.m. Sunday, and 8– 10 a.m. Monday.
Nightmare Before Christmas
7 p.m. Saturday, Dec. 11 at Route 66 Events Center
Nightmare Before Christmas is this year's annual fundraiser for the Webb City R-7 Schools Foundation.
The trivia night extravaganza, hosted by Hank Rotten Junior, will include a costume contest, silent auction, drinkable prizes, appetizers and event t-shirt. Tickets are $30 each.
"Don't miss your chance to join us or "yule" be sorry, says Kelli Frazier, foundation director.
Click here for tickets.
National Family Caregivers Month
Next meeting 10:30 a.m. – noon Thursday
The November meeting of the Freeman Caregiver Support Group will be held from 10:30 a.m. to noon Thursday at the Freeman East conference rooms.
Luke Boyer, of the Boyer Law Firm in Webb City, will be the guest speaker. He'll discuss options for planning a trust or will. He will also talk about the importance of having power of attorney documents.
November is National Family Caregivers Month. According to the Caregiver Action Network (the National Family Caregivers Association), caregivers spend an average of 20 hours per week providing care for their loved one.
"Support group members shared their needs with us when we first started," said Freeman Community Health Worker Kathy Mason. "They are looking for everything from ways to relieve stress and find time for self-care, to ways to handle hygiene issues and locate aid and assistance for their loved ones. They enjoy being able to share their situations with others who can understand. And they also have some fun with a quick craft or game and a monthly door prize." Refreshments and door prizes are provided.
RSVP to Kathy Mason at kdmason@freemanhealth.com or call (417) 347-8463. Physical distancing and mask wearing are practiced.