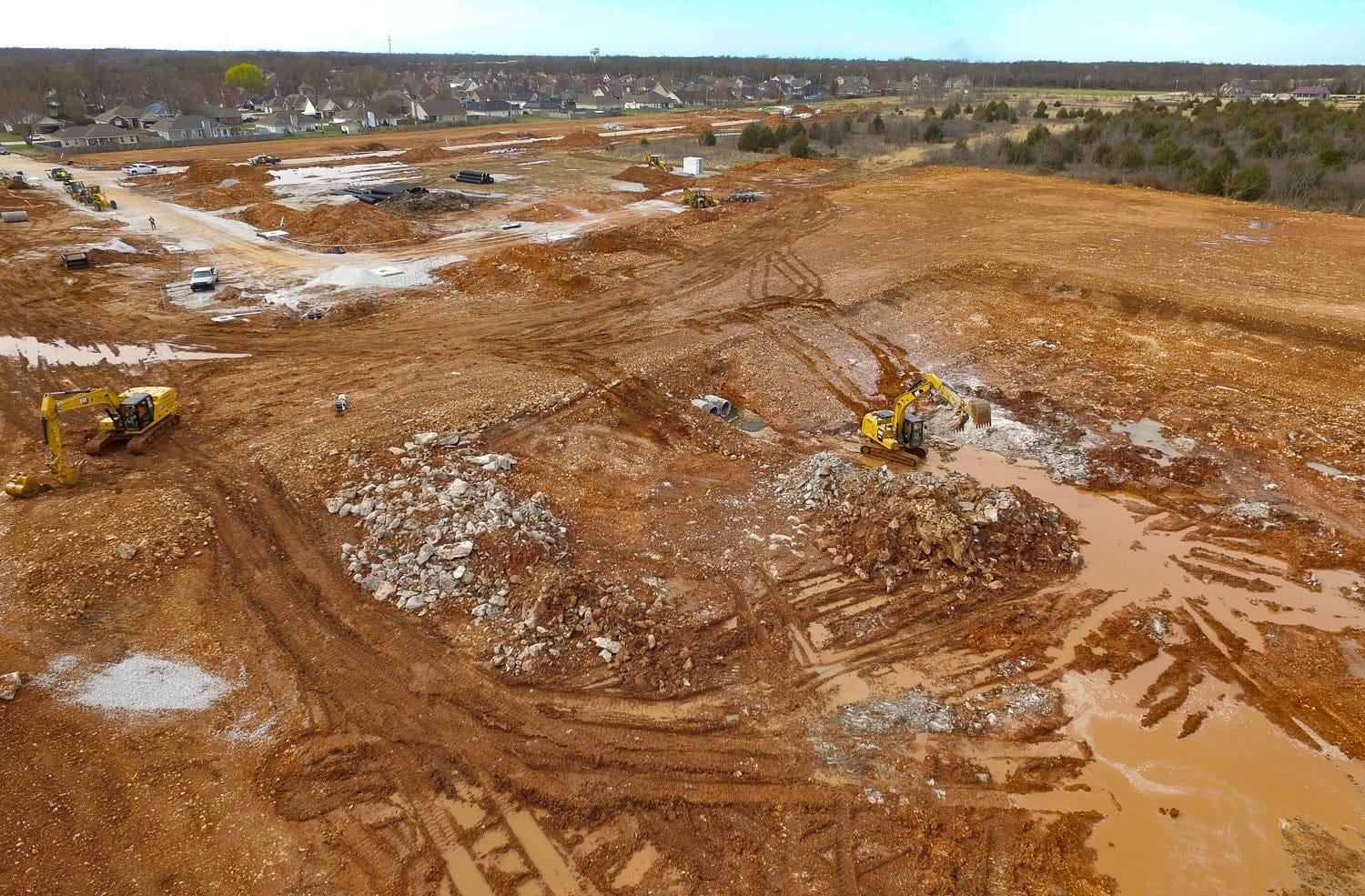 The primary feature of the Greystone II subdivision on the east edge of Oronogo is the large detention pond on the southeast corner. 
Infrastructure for first 33 lots in Greystone II taking shape
Replat of the first of five phases approved by planning and zoning board
Construction of Greystone II, the addition of 130 lots to the original Greystone subdivision has begun with the installation of infrastructure for the first 33 lots, and a detention pond to catch all of the new development's stormwater.
A total of 130 lots are on the Greystone II plat, while there are about 200 houses in the original Greystone. Schuber Mitchell Homes has purchased and is developing the Greystone II property.
The detention pond, located on the southeast corner of Greystone II is remarkable because the original subdivision allowed its stormwater to flow west unrestricted toward the main part of town.
Development along County Road 215, in the city and county, is blamed for past flooding in the city. There was a moratorium on new housing in Oronogo for several years because of flooding.
Oronogo has since built two detention ponds between County Road 215 and Route D, which have stopped the flooding.
Greystone II stormwater flows east instead of west. The detention pond will slowly release water south down a channel toward Ivy Road.
The Greystone II replat is divided into five phases. Only the first will be on the agenda of the Oronogo Board of Aldermen for final approval.