The entrance to the Webb City's Flat Creek will be similar to the one above in Republic. (PRESS RELEASE PHOTOS)
It's official:
Flat Creek to break ground in April
Estimated 100 employees to start serving sometime next winter
Here's the straight press release, which was embargoed until Saturday, March 26. City Administrator Carl Francis reports that the public works staff  has reviewed the construction plans, but the building permit application hasn't been submitted yet.
Webb City's Flat Creek restaurant will be much like the one pictured, which is in Republic. It will be built adjacent to Sleep Inn & Suites on East Street.
Flat Creek Restaurant announces expansion to Webb City
Southwest Missouri-based FC Developments LLC announced the expansion of Flat Creek Restaurant to Webb City, which will be built in the growing Centennial Park development on East Road, adjacent to the Sleep Inn.  The building will be leased to owner-operators Josh Rasmussen and Alan Kram, who own and operate Flat Creek restaurants in Republic and Cape Fair.
The new 9500 square foot restaurant will seat 300 guests and have 214 parking spaces, making it the largest restaurant in Webb City. Rasmussen anticipates that the new facility will employ up to 100 employees, which would make it one of the larger employers in the area. "The City of Webb City is excited to welcome Flat Creek Grill to our community. For many years the dream of creating a destination attraction within the Centennial Retail District has been a priority of the City Council," says Lynn Ragsdale, Mayor of Webb City. "Flat Creek Grill and their excellent family style dining will make a great neighbor for the current Sleep Inn and other Centennial District businesses, as well as additional coming attractions we hope to announce in the near future."
 The menu will be largely the same as Flat Creek's Republic and Cape Fair locations, focusing on all-American favorites like smoked meats, fried catfish and chicken, steaks, seafood, burgers, and more. The restaurant will also feature a full bar, a private event space for parties and celebrations, and catering services. The interior will be decorated with local memorabilia and regional décor, adding to the destination-like experience. "Our restaurants have become a destination for a lot of folks because of the quality of our food and the service of our staff, and we're excited to make a new destination in Webb City and serve up our food to a new crowd of people," said Rasmussen.
Concurrent with the new restaurant construction in Webb City, the same investor group will also be building a Flat Creek Restaurant in Bolivar, Missouri. The project is financed by First State Community Bank of Lebanon, designed by H Design of Springfield, and a General Contractor will be selected sometime in April.
Groundbreaking is expected to occur in the Spring of 2022, and the restaurant plans to be open sometime in the winter of 2022/2023.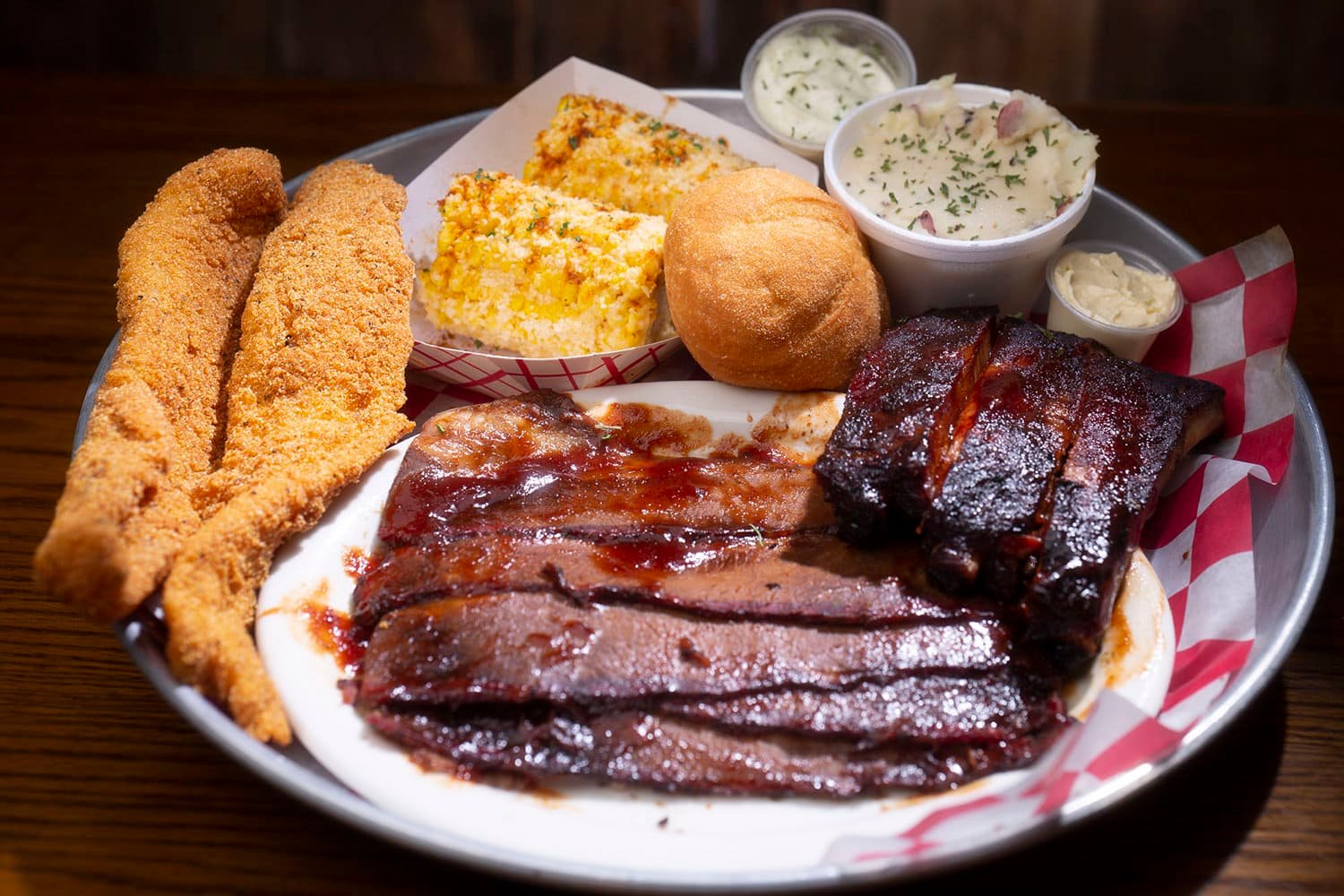 About Flat Creek Restaurants: Owned by partners Alan Kram and Josh Rasmussen, Flat Creek Restaurants owns and operates destination dining establishments: Flat Creek Cape Fair, Flat Creek Republic, Billy Gail's Branson, and Billy Gail's Ozark. A second Billy Gail's restaurant will open soon in Branson, and two more Flat Creek restaurants will be developed in Bolivar and Webb City. Known for its award-winning fried catfish and chicken, Flat Creek strives to create a welcoming atmosphere for its guests and its employees where nobody leaves hungry. For more information, visit www.flatcreekrestaurants.com.
---
About Pinecone Holdings: Founded by local businessman Thane Kifer and Managing Director Drew Kifer, Pinecone Holdings has a deep history in the Missouri Ozarks. After six generations of Kifers living in Polk County building on their farming heritage, Pinecone Holdings seeks to continue the history of developing the land in all aspects- agricultural, residential, and commercial.  Pinecone owns four hotels in Missouri, Illinois, and New York, residential and commercial rental properties, self-storage, and beef raising and harvesting operations. Pinecone Holdings partners with selected investors on some projects, offering equity stakes for above-average return on investment. For more information, visit http://pinecon.es.