A Webb City baseball team, apparently in the 1940s – 1950s.
Ancestors, Legends & Time
Lakeside Park and baseball were very popular
As we head into spring, many thoughts are turned toward baseball, the great American sport! What better time to learn more about our "Famous Missourians" who were baseball players. Of course, those of us from this area, usually think of the Boyer boys if we think of baseball heroes. Cletus, Cloyd and Ken hold a special place in our hearts when we talk about the majors and Len and Ron made a name in the minors. That is a lot of talent in one family!
Other baseball talent from Missouri included such greats as Satchel Paige, Yogi Berra, Stan Musial, and Casey Stengel.
Satchel Paige was born in 1906 (an estimated date as Satchel was never sure when he was born) in Mobile, Ala., but made his home in Kansas City, where he died in 1982. Satchel got his name by working at the railroad station carrying bags and "satchels."
Even though Satchel was the greatest pitcher in the Negro Leagues, his main goal in life was to pitch in the Major Leagues, which he finally did in 1948 when Bill Veeck brought him in to pitch for the Cleveland Indians at the age of 42. He holds the record for being the oldest rookie in the Major Leagues. He retired in 1953, but in 1965 he made a special appearance pitching three innings for the Kansas City Athletics, which made him the oldest player in the Major Leagues.
When questioned about his age, Satchel commented, "Age is a question of mind over matter. If you don't mind, it doesn't matter." In 1971, Leroy "Satchel" Paige was elected to join the very best baseball players in the Hall of Fame.
One of our family favorites is Stan Musial (My husband Stanley was named after him.) Stanley Frank Musial was born in 1920 in the state of Pennsylvania but moved to St. Louis and started with the Cardinals in 1941. He was selected as the Sporting News Major League Player of the Year in 1946 and 1951. He was Sportsman of the Year in 1957. Sportsman of the Decade for 1946 – 1956. A statue was dedicated to him at Busch Stadium in 1968. The 3,000th baseball that he hit is in the Smithsonian Institution. He was inducted into the St. Louis Hall of Fame, Missouri Sports Hall of Fame, Polish National Hall of Fame, Pennsylvania Hall of Fame, and Major League Hall of Fame. Poland gave him the country's highest civilian honor, the Cavalier's Cross of Merit.
Casey Stengel had a 54-year professional baseball career. Born July 30, 1890, in Kansas City, Stengel started his career in dentistry but soon followed his heart and "played ball." Stengel seemed to enjoy entertaining the crowds with funny antics, not just showing off his outstanding baseball talent. He made his big league debut on Sept. 17, 1912, with four singles, a walk and a pair of stolen bases for Brooklyn. No matter what he managed to do with his career he will always be known for his managing expertise, as he guided the Yankees to 10 pennants and seven world titles in a 12-year span. He died in 1975 at the age of 86. He was elected to the Hall of Fame in 1966.
Yogi Berra held a special place in my heart in 1961. Of all of my baseball cards, he was my favorite, with Mickey Mantle holding a close second and Roger Maris not far behind! Wish I still had those cards today! Yogi was born May 12, 1925, in St. Louis. He is known for playing on 14 pennant-winners and 10 World Championship teams. But one of his silent heroisms was serving in World War II. During the Normandy invasion on D-Day, Yogi provided anti-aircraft cover as a gunner's mate. He was elected to the Hall of Fame in 1972.
What a wonderful list of baseball greats that Missourians can call their own. Some born in Missouri, some just called Missouri their home, but any way you look at, Missouri can definitely claim their baseball fame!
Baseball, America's Favorite Pastime! Either you love Baseball or you don't! The baseball fields at King Jack Park seem to have quite of few loyal baseball fans who turn out every evening to cheer on a favorite son, daughter, grandchild or maybe cheer on a favorite team. The joyous sounds coming from the ball fields seem to be a part of summer. Well, years ago when Lakeside was in its heyday, baseball was in the limelight also. Many folks could hardly wait for ball season to begin.
Here is a memory from 1945 shared by Walter Hilburn as he recalls the first memories of baseball in Webb City. 
In the early days, they were not known as a baseball club but as a baseball nine. There were only nine members of the team. When the pitcher stepped into the box at the start of the game, everyone knew he would pitch until the end of the game, no relief. If by any chance a player was injured someone from the crowd would be called in to take the players place. The substitute would play in civilian clothes as there would be no extra uniform to wear.
The first baseball club was called the Webb City Stars. They played all over southwestern part of the state and defeated almost every "Nine" they played. The catcher was the only player to use a glove. It was a half mitt with the fingers cut off. Baseball was such a hit at Lakeside, the Trolley League (started in May of 1909) consisted of many teams who played visiting teams and each other with gusto. So much of the history of the Trolley League is no longer available, it is hard to get actual names of teams or players. Players that included men from Joplin, Webb City, Carterville, Carthage. The games were free unless you wanted to sit down in the new 60 foot grand stand of 1909,(later extended to 180 feet). Then the ticket would cost 25 cents. This added admission fee helped support the Trolley League in baseballs and transportation.
One name that was mentioned was Elmer Meredith who played in the Trolley League in 1913 after he dropped out of professional baseball. Most players were just everyday miners who enjoyed the sport on their one day off,
There was so much going on at Lakeside Park in competition with the baseball game. Not long after the game would begin there would be daylight fireworks, band concerts, balloon ascensions, but then again there were over 20,000 people at the park and they couldn't all watch the baseball game so there were many activities to entertain the crowd.
One advertisement for the 4th of July 1926 tells of the fun at Lakeside. An old fashioned 4th of July featuring a new modern event of a Bathing Beauty Revue. The main event was listed as a display of fireworks on the Sunday the 4th and Monday the 5th with a small display on Saturday the 2nd. Balloon ascensions and parachute leaps; dances on Saturday and Monday nights. Bands would play music all day long to add to the atmosphere. Water events, greased pole climbs. Movies at the theatre, and more events than could be attended all in one day!
After the closing of the area mines and Lakeside Park, baseball was still near and dear to the hearts of the miners. They started Oklahoma Oil Company teams and the games played on!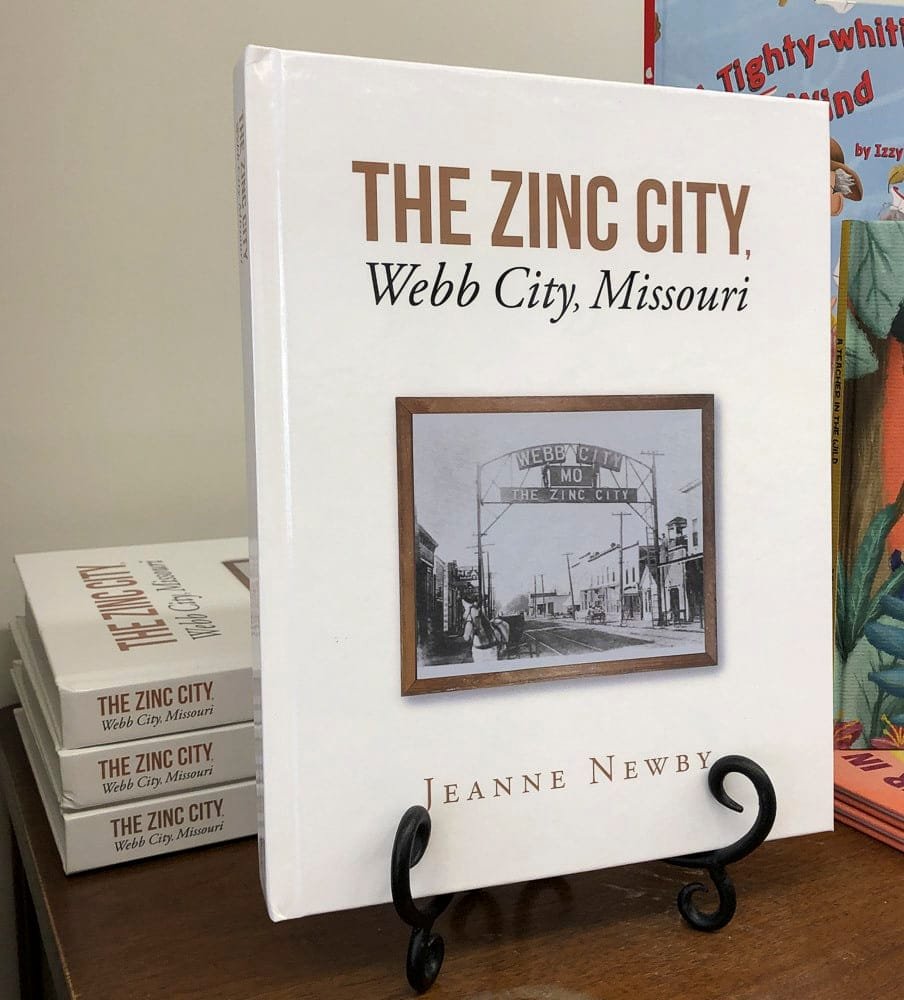 Jeanne's new book, "The Zinc City, Webb City, Missouri" is now available at Webb City Chamber office and other local retailers, such at Maggie Jane's Gifts, at 8 S. Main St.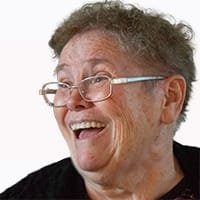 Jeanne Newby
A lot of us appreciate the Bradbury Bishop Fountain, but Jeanne actually worked behind the counter making sodas while she was in high school. She knows everything about Webb City and is a member of the Webb City R-7 School Board.