June 25, 1928 – March 16, 2022
Lily Mae Ash, age 93, of Carl Junction, passed away on Wednesday, March 16. She was born on June 25, 1928, in Joplin to Herbert Sandy and Marguerite (Milleson) Sandy. 
Lily graduated from Carl Junction High School in the class of 1946. She went on to further her education at Kansas State College, now known as Pittsburg State University, and received her bachelor of science degree in education in 1960. Lily then began her teaching career in the fall of 1960 as a first-grade teacher in the Carl Junction School system. She taught first grade for 16 years; she also taught second grade for two years, and remedial reading for grades one and two. In 1965, she received her master's degree from Kansas State College; and in 1978, she earned certification as a reading specialist. 
Lily is a member of the Pleasant Hill United Methodist Church and is a member and past officer of the Missouri State Teachers Association and the Carl Junction Teachers Association. She devoted most of her time to teaching children; however, she loved to travel and has visited Europe and Mexico. When time permitted she loved to sew and read.
Lily is survived by her children, William Jerry Ash, Springfield, Suzy Wiggins, Atlanta, Ga., and Sandy Smith, Odessa, Mo.; a sister, Jeannette Verbryck, Carl Junction; grandchildren, Lucas Smith and wife Shauna, Waynesville, Aaron Williams and wife Karla, Dacula, Ga., Casey Smith and wife Britny, Odessa, Sara Vaught and husband Andy, Kannapolis, N.C., Makenzie Evinger and husband Owen, Odessa, Madison Grover and husband Brandon, Springfield; and 11 great-grandchildren. 
She was preceded in death by her parents, her husband, William Albert Ash; a sister, Audrey Ward; a brother, Steve Sandy; and infant daughter, Pamela Ash; and a great-granddaughter, Lilly Sofia Williams. 
Funeral services will be held Tuesday at Pleasant Hill United Methodist Church, with the Rev. Bob Simon officiating. Burial was in Carl Junction Cemetery. The family would like to give a special thanks to Cheryl Hicks for her help and care of Lily the past few months. Memorial donations may be made to Pleasant Hill United Methodist Church or the Carl Junction Community Library. Services were under the direction of Simpson Funeral Home in Carl Junction.
Dec. 30, 1949 – March 15, 2022
Amos Andrew Booth Sr., age 72, of Webb City, passed away on Tuesday, March 15, at Freeman Hospital in Joplin.
Amos was born Dec. 30, 1949, in Joplin, to the union of Calvin and Electa (Martin) Booth. He grew up in Joplin and graduated from Parkwood High School in 1967. On March 31, 1972, he married his best friend, Phyllis Williams at Arts Legg's Wedding Chapel in Joplin. They spent 51 beloved years together before his passing. He worked as a mechanic for a number of different shops and gas service stations. He worked at Williams Garage for several years. He enjoyed fishing and working on cars. He raced his hobby stock cars at the Old 66 Race Track. He was an avid Kansas City Chiefs and St. Louis Cardinals fan. But, most of all he enjoyed watching his grandchildren play sports and being there to cheer them on.
In addition to his parents, Amos was preceded in death by his stepmom, Catherine Booth; one brother, Chester Booth; two sisters, Elsie Dorris and Willa Whetstone; and two grandchildren, Isaiah Rundle and Sierra Henderson.
Survivors include his wife, Phyllis Booth; four children, Amos "Andy" Booth Jr. (Anise), Carl Junction, Adrienne Kostov, Carl Junction, Aaron Booth (Sondra), Webb City, and Adam Booth (Megan), Webb City; one brother, Clarence Booth (Sharon), Jasper; 18 grandchildren; one great-grandchild; and his beloved dog, Roxy.
Memorial donations may be made out to Parker Mortuary to help with funeral expenses.
A visitation was held Friday, March 18, at Thornhill-Dillon Mortuary. A celebration of life will be announced at a later date. Arrangements were under the direction of Parker Mortuary.
June 6, 1938 – March 18, 2022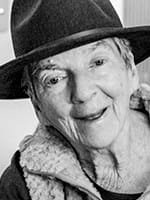 Deanna Palone, age 83, of Alba, passed away Thursday, March 18, following a sudden illness at Sarcoxie Nursing Center surrounded by her family. 
Deanna, daughter of Claude "Duck" and Opal (White) Betebenner, was born June 6, 1938, in Alba, where she resided most of her life. Following graduation from Alba High School in 1955 she worked for Jasper County Title Company in Carthage. It was there that she met her husband Richard Palone. They were married June 25, 1960, at Alba Christian Church.
Deanna is survived by her husband, Richard Palone. They are preceded in death by their firstborn son, Richard Mark Palone, and daughter-in-law, Shawna A. Palone. They are survived by son, Wade L. Palone, daughter Lisa D. Passley and husband Danny; grandchildren, Lacey Passley, Anna Passley, Cheyann Meador (Jonathan), and Tucker Palone (Samantha); great-grandchildren Corbyn and Berklee Palone; brother-in-law Woodrow "Pete Jr." Palone (Caroline), sister-in-law Catherine "Susie" Rosser; and numerous nieces, nephews, and friends. Deanna is also preceded in death by her sisters Rose Powell, JoAnn Betebenner, Betty Epperson, Mary Frances Betebenner; brothers Claude "Son", Rod, Jon, Larry, and Bob Betebenner; sister-in-law Virlinda Trimble; mother- and father-in-law Woodrow "Pete" and Pauline Palone.
Deanna loved her family deeply. Together they enjoyed weekend camping trips, family vacations, and traveling many places throughout her lifetime. She was an active member of Alba Friends Church serving the Lord with her many gifts. She taught Sunday school, helped with VBS, and served up her famous angel food cake at many chili supper fundraisers. Deanna stayed busy through the years as a room mother and as the volunteer school librarian at Alba Elementary School. She met many people when she delivered meals through the Meals on Wheels Program.
Deanna also exhibited artistic talents. She was gifted in oil painting, ceramics, cross-stitch, latch-hook, and cooking. Many people benefited from her talents over the years.
Deanna was loved by family and many friends. She had a heart for people and loved to give gifts. She never forgot a birthday. She supported her grandkids by attending sporting events she knew nothing about but was always their biggest cheerleader.
Family and friends will miss her dearly, but to quote her, "I'm not going to say good-bye, but see you later." We look forward to that day when we can be united again.
The family would like to acknowledge and express gratitude to the devoted staff at Sarcoxie Nursing Center for the wonderful care Deanna received.
A celebration of life service will be held at 3 p.m. Saturday, March 26, at Alba Friends Church. Memorial donations may be made to Purcell Friends Cemetery, P.O. Box 43, Purcell, MO 64857.
Dec. 8, 1944 – March 17, 2022
The Rev. Martin J. Wilson, 77, of Webb City, died Thursday, March 17, after a long illness.
Rev. Wilson was born Dec. 8, 1944, in Jefferson, Iowa, to George A. and Alice J. Wilson. Both preceded him in death. He is survived by his sister, Deanna Kimzey (Paul), Plymouth, Minn.
Mr. Wilson graduated from Neosho High School in 1962. He married Betty J. Arnall on Sept. 18, 1964, in Joplin. Betty died April 12, 2008. He was also preceded in death by a son, Adam C. Wilson.
He was ordained in 1978 and worked for Every Home for Christ (EHC) from 1977 to 2005. He was named Ambassador Emeritus for EHC in 2015.
Martin is survived by a son, Anthony Wilson (Linda), Rochester, Minn.; a daughter, Julie Fisher (Derrick), Webb City; seven grandchildren, Kyler Martin Wilson (Molly), Belton, Jordyn Witte (Kenny), Pueblo, Colo., Ashley Gilmet, Neosho, Alex Fisher, Webb City, Nicole Samb (Steve), Minneapolis, Minn, Natalie Wertish (Jared), Rochester, Kolin Hall (Cristianna), Miami, Okla.; and three great-grandchildren.
Arrangements were under the direction of Mason-Woodard Mortuary.