As of Wednesday, Feb. 2, 2022
Sept. 1, 1931 – Jan. 27, 2022
Marcella Celeste Barlow, age 90, of Joplin, passed away on Wednesday, Jan. 27, at Freeman Hospital West in Joplin.
Marcella, daughter of the late Leo and Florence (Wheeler) Tharpe, was born on Sept. 1, 1931, in Anderson. She grew up and attended school in Anderson, graduating with the Anderson High School Class of 1949. Soon after she attended Joplin Junior College and then to Pittsburg State University, where she received her bachelor's degree in music education. She later completed her master's degree from the University of Colorado in Boulder. 
Marcella was united in marriage to the love of her life, Hal Barlow, on June 10, 1956. Together they enjoyed 55 years of marriage until Hal preceded her in death on Nov. 28, 2011.
Marcella was a music teacher for the Webb City R-7 School District for over 30 years and a member of the Byers Avenue Methodist Church in Joplin for over 40 years. She was a member of the AAUW and enjoyed volunteering at the Ronald McDonald House for several years. Marcella's many hobbies included gardening, canning, sewing, and traveling.
In addition to her husband and parents, she was preceded in death by her siblings, Barbara Taylor, Lorena McCleney, and Merril and Leo Tharpe.
Marcella is loving survived by her family, Mark and Patricia Barlow, Joplin, and their children, Brenden Barlow, Hailey North, Juliana Fontenot, Jared Roseberry and Becky Collier; Galen and Josie Barlow, of Kaiser, Mo., and their children, Paige Barlow, and Hayden Barlow; Brent and Luz-Dary Barlow, Boston, Mass., and their children, Anysia and Aaron Barlow; great grandchildren, Liliah North, Paislee North, Eliza Collier, and Noah Collier; and one great-great-grandchild, Khalil Collier.
Memorial services will be held at 11 a.m. Thursday at the Byers Avenue United Methodist Church in Joplin, with Pastor Chuck Kralik officiating. Burial will follow at a later date at Mt. Hope Cemetery. Memorial contributions may be made to the Ronald McDonald House Charities or the Byers Avenue United Methodist Church, in care of Parker Mortuary.
Feb. 23, 1959 – Jan. 28, 2022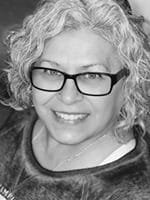 Ester Chavez, 62 years of age, of Webb City, passed away at 9:01 a.m. on Friday, Jan. 28, at Mercy Hospital from complications stemming from the COVID-19 disease.
Ester was born on Feb. 23, 1959, in Haskell, Texas. She frequently attended Christ's Church of Oronogo and worked full-time at Walmart in Webb City. She loved traveling, spending time with family (especially her children and grandchildren), going to casinos and watching her favorite TV shows. Ester loved Jesus and intended on being baptized again at her current church. Though it's unfortunate that she wasn't able to fulfill many of the wishes she had expressed, there is no doubt by any that knew her that she would one day walk with Jesus.
Ester is survived by her mother, Irene Chavez; four brothers, Bobby Chavez, Danny Chavez, Simon Chavez and John Chavez; four sisters, Rebecca Partida, Rose Rodriguez, Stella Guerrero and Virginia Pauda; twin daughters and their spouses Shanna and Emory Mitchell, and Ariel and Ryan Lewis; her sons, Derek Garza and Brandon Garza; nine grandchildren; one great-grandchild; and many other family and friends. She is preceded in death by her father, Simon Chavez; and daughter, Misty Dawn Garza.
The family will hold a memorial service for Ester at 10:30 a.m. Saturday, Feb. 5, at Christ's Church of Oronogo. Arrangements were under the direction of Mason-Woodard Mortuary.
Feb. 12, 1929 – Jan. 28, 2022
Patricia Ann Green, 92, of Webb City, departed this life on Friday, Jan. 28, at Webb City Health and Rehab Center, after a sudden illness.
Patty was born on Tuesday, Feb. 12, 1929, in Ottumwa, Iowa, to the union of the late John Olin and Mabel (Johnston) Green. She was a graduate of Webb City High School. She retired from sales with W.R. Grace in Joplin in 1984. After retirement, she enjoyed maintaining her rental properties, traveling, cruises, attending theatre productions and cheering for the Chiefs. She was a member of Central United Methodist Church, where she faithfully attended for many years and enjoyed singing in the choir. She belonged to SMB Lifestyles and Mercy Prestige. Patty will truly be missed by all those who knew and loved her.
Patty was preceded in death by her parents; twin siblings, Billy Green and Betty Taloff; and her lifelong friend, Patsy David. She is survived by several nieces and nephews; and a host of other family and friends.
Graveside funeral services were held Wednesday, Feb. 2, at Ozark Memorial Park Cemetery, with Pastor Clint Lambeth officiating. Memorial contributions may be made to the Joplin Humane Society in care of Hedge-Lewis-Goodwin Funeral Home.
June 15, 1938 – Jan. 31, 2022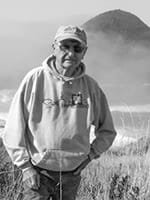 Donald Scott, age 83, of Webb City, passed away from a short illness on Monday. 
Donald was born on June 15, 1938, in Webb City to Alice and Earnest Scott. He served in the navy from 1956 – 1960. He worked in the maintenance department at Atlas Powder Co. for over 33 years. He was a member of the Elks Lodge, Webb City Masonic Lodge, Shriners, and Webb City Lions Club. Donald was active in little league baseball. He loved to dance, fish, and go to the lake.
Donald is preceded in death by his parents, Earnest and Alice (Strickland) Scott and his second wife, Inez Mae (Jorden) Scott. He is survived by his sister, Sue Allen and husband Homer, San Diego, Calif.; and first wife, Neona Scott. He is also survived by his children, Travis Brett Scott, Webb City, Becky Morey, Webb City, Robbie Carey and wife Geneva, Joplin, Chet Carey, Grove, Okla., and Angie Koch and husband Ronnie, Grove, Okla; his grandchildren, Jared Carey, Justin Scott and Cheyenne Merriman, Ryan Scott and Deja Williams, Levi and Katie Morey, Trevor Morey and Shelbi Giberti, Maddy and Will Dyal, Whitney and Aaron Dunbar, and Sydney Koch; his great-grandchildren, Ameliya Scott, Murphie Scott, Zoey Morey, Quinn Inez Dunbar, Lane Morey, Pyper Morey, and Sean Morey; as well as several nieces and nephews, extended family members, and friends.
A visitation will be held for Donald at noon Saturday, Feb. 5, at Simpson Funeral Home in Webb City. A memorial service will follow at 1 p.m. Memorial donations may be made to Shriner Crippled Children.
Dec. 6, 1944 – Jan. 29, 2022
Roger Thompson Sr., age 77, of Carl Junction, passed away on Saturday at Joplin Health and Rehabilitation, surrounded by his loved ones. 
Roger was born on Dec. 6, 1944, in Salem, W.V., to Ernest Daniel Thompson and Alice D. Thompson. He worked as an auto mechanic right out of high school before going into truck driving for over 22 years. Roger enjoyed camping full-time, traveling, fishing as a hobby and being a snowbird.
He was preceded in death by his parents, a brother, Ernest Thompson Jr.; a sister, Helen Thompson McClain; grandchildren, Taylor William Thompson and Ernest Blake Thompson; and a adopted daughter, Leona Jane Thompson. 
Roger married Joyce Ann (Parks) Thompson on May 25, 1996, in Carl Junction, and she survives him. He is also survived by his sisters, Edythe Santucci and husband Rich of Valparaiso, Ind., and Joeann Thompson Lanham, Port Saint Lucie, Fla.; children, J Phillip and wife Jean, Parsons, Kan., Carol A. Weaver and husband David, Carl Junction, W Robert Thompson and wife Virginia, Mont Alto, Penn., Roger Thompson Jr. and wife Amanda, Carl Junction; 12 grandchildren; and 16 great-grandchildren.
The family will be present for a visitation at 10 a.m. Friday, Feb. 5, at Simpson Funeral Home in Webb City. Funeral services will follow at 11 a.m., with Pastor Kyle Beverlin officiating. Burial services will follow in Carl Junction Cemetery.