As of Wednesday, May 18, 2022
July 14, 1955 – May 15, 2022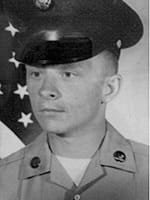 Melvin Douglas Beeching Sr., age 66, of Joplin, passed away on Sunday, May 15, at National Health Care in Joplin. He was born in Casper, Wy., to Archie Beeching and Margaret (Jackson) Beeching on July 14, 1955.
Melvin was a U.S. Army veteran, loved his Minnesota Vikings, Boston Celtics, Pittsburgh Pirates, his grandchildren, fishing, and first and foremost his family. He will be remembered as a very hard worker all his life until his health failed him and he could no longer work. He was a member of the Kingdom Life Fellowship in Webb City and loved going to church.
Melvin married Vickie (Rea) Beeching on Dec. 5, 1980, in Miami, Okla., and she survives him. He is also survived by his mother, Margaret Beeching; a son, Melvin Beeching Jr. and wife Tammy, Joplin; a daughter, Carri Smith, Joplin; three brothers, Larry Beeching, Joplin, William Aaron Beeching and wife Dee, Galena, Kan., and Greg Beeching and wife Gwen, Carl Junction; a sister, Tina Peitzmeier and husband Paul, Joplin; and four grandchildren, Tony, Britney, Eri and Ben. Melvin was preceded in death by his father. 
A memorial visitation will be held from 6 to 7 p.m. Thursday, May 19, at Simpson Funeral Home. A graveside service will be held at 2 p.m. Friday, May 20, at Ozark Memorial Park, with Chad Hensley officiating and full military honors.
Jan. 28, 1943 – May 15, 2022
Thomas Edwin DeMier, age 79, went to be with the Lord on May 15 after a courageous battle with cancer, with all three of his children by his side
Tom was born on Jan. 28, 1943, in Joplin, son of the late Opal Leo and Dorothy Veirs DeMier. He attended school in Joplin and graduated from Joplin High School. He then attended the University of Arkansas. where he became a Razorbacks fan. He received his associate in arts degree from the Junior College District of Jasper County Missouri, then graduated from Pittsburgh State University with a bachelor's degree in business administration.
Tom's first job was at Rex Metallic Casket Co., in Webb City, which was owned by his father, O.L. DeMier. Tom worked his way up to vice president until his father sold the business in 1981. 
He then sold computers for a short time before becoming a cost accountant at King Press for several years, then he worked briefly for the Hunt Corporation, and finally as a loan processor notary for PDQ Mortgage Co. before officially retiring. 
He was a member of the Grand Lake Sailing Club for many years. He was also involved in the Joplin Jaycees and the Rotary Club of Joplin. 
Tom is survived by his first wife, Dr. Pamela DeMier; his second wife, Letha Dust DeMier; three children, T.C. DeMier, Heather DeMier Owens and husband Chris, and Dustin DeMier; and two grandchildren, Alyssa and Ryan Owens; his sister Diane and husband Dr. Jim MacLaughlin; brother Dick DeMier and wife Karen; many nieces, nephews and cousins, and his two dogs, Hobo and Sir Arthur. 
A funeral service was held Wednesday at Thornhill-Dillon Mortuary. Memorial contributions may be made to Golden Paw Animal Rescue and Sanctuary or Joplin Humane Society.
April 22, 1934 – May 12, 2022
James E. Lack, age 88, of Webb City, passed away Thursday, May 12, after a two-year battle with lung cancer. He was the son of Edward E. and Josephine K. (Peysen) Lack, born on April 22, 1934, in Groom, Texas. He graduated from high school in Iola, Kan.
James married JoAnn Bennett in Carterville, on May 27, 1977. They lived in Webb City until 1993, when they moved to Grand Lake in Oklahoma. They returned to Webb City in 2013.
He entered the Unites States Marine Corp in Iola, Kansas in October, 1953 and retired after 20 years of service. He was an Aircraft Mechanic. He served 13 months from 1966 to 1967 at DaNang Air Base, Vietnam. After retirement he lived in Webb City and attended night school for two years taking auto and welding class. After school he went to work at Jay's Truck Repair until retiring in 1988.
He was a life member of Webb City American Legion Post 322, where he served as vice commander, finance officer, sergeant of arms, bingo and entertainment chairman. He was also a life member of VFW Post 8380 in Grove, Okla., and Webb City Elk's Lodge 861. He was a member of the National Skeet Shooting Association, Non-Commissioned Officers Association, Amateur Trapshooting Association, USAA, and American Bowling Association.
He was preceded in death by his father in 1968, mother in 2002, his sister, Emma Jo Lansaw, in 2005, and brother Joseph "Leroy" Lack in 2008.
Survivors include his wife of almost 45 years, JoAnn, two stepdaughters, four grandchildren (locally, granddaughter Ashley and husband Chris Smith and grandson Jonathan Elledge). He is also survived by two sisters, Theresia Frey, Carterville, and Marietta Lack, Springfield; and his sister-in-law, Hedy Lack, of Florida.
He was a Catholic and a member of Sacred Heart Church in Webb City.
A graveside service was held Monday at Mount Hope Cemetery, with Father Jose Marino officiating and full military honors. Services were under the direction of Simpson Funeral Home.
May 23, 1921 – May 15, 2022
Mr. Allan David Montgomery, 100, of Joplin, departed this life peacefully on Sunday afternoon, May 15, in the comfort of his home, after a recent decline in health. 
Allan entered this life on May 23, 1921, in Joplin, son of the late Charles and Hattie May (McCullough) Montgomery. He was raised near Alba, and was a 1940 graduate of Alba High School.  Allan was a machinist and mechanic throughout his life, retiring from Lemons Drillers Supply Co. in Joplin with over 30 years of service. He enjoyed antique cars, especially the Ford Model A and Model T. He was a member of Park Plaza Christian Church and a lifetime member of Experimental Aircraft Association. He was a veteran of the U.S. Army Air Corps, serving during World War II as a bomber mechanic. 
He was preceded in death by his three wives, Mary Don Montgomery, Evelyne Montgomery and Eula Montgomery; and three siblings, Forest and Curtis Montgomery and Edith Ryder. 
Allan is survived by his daughter, Ruth Anne Montgomery and husband, Ed Kespohl, of Joplin, and a host of other family and friends.
Graveside services will be held at1 p.m. Monday, May 23, at Ozark Memorial Park Cemetery, with his daughter, Ruth Anne Montgomery, officiating. The family will receive friends from 1 to 3 p.m. Sunday, May 22, at Hedge-Lewis-Goodwin Funeral Home. Memorial contributions may be made to the donor's local senior citizens center or the Area Agency on Aging Region 10, in care of the funeral home.
Nov. 10, 1936 – May 1, 2022
Keota Kay Philpot, age 85, died on May 1 at Oak Pointe of Carthage after prolonged illness. Kay was born Nov. 10, 1936, in Ottumwa, Iowa, to Margaret (Bonnifield) and Dwight Bannister. She grew up second of four girls and enjoyed her childhood in Ottumwa, Decorah, and Ames, Iowa. Her sisters remained lifelong friends. She had a childhood love of horses that she maintained throughout life. She graduated from Gilbert Consolidated School in 1954. She attended Iowa State University and graduated with a B.S. in Education in 1958. She was a member of the Kappa Kappa Gamma sorority at Iowa State, where she met Gary Holm Philpot and enjoyed 53 years of marriage with him before being widowed in 2012. 
Kay and Gary started a family and later moved to southwest Missouri in 1966. She taught English and physical education in the Carthage school district until staying home to enjoy raising her four children full-time. Kay and Gary started Sherwood Forest Homes in 1971. She was a community supporter and avid Webb City High School sports fan especially for her children and grandchildren. Kay never met a stranger and enjoyed playing bridge and made lifelong friends. She enjoyed travel with friends and family. She would do anything for her children. She was known to strike up a conversation and share stories of her family and enjoy communication about current news events. 
Kay was preceded in death by her sister Jeanne Painter; husband Gary Philpot, and granddaughter, Riley Philpot. Survivors include her sister Margot Eness, Ames, Iowa; her sister Willa Kulhavy, Plano, Texas; son Craig Philpot, Webb City, and his wife, Carrie and their children Chase, Caitlyn, and Chesnie; daughter Tanya Stewart, Houston, Texas and her husband, Steven and their children Jake and Kylie; son Tony Philpot, Webb City, and his wife, Christy and their children Sydney, Ashley, and Hally; and son Kirk Philpot, Greenville, N.C., and his wife, Kelly and their children Jon Paul, Ella, and Ashlyn. Kay has three great-grandchildren, Braiden, Harper and Lincoln Stewart, Houston, Texas. 
Services were Saturday, May 14, at Ozark Memorial Park. Memorial contributions may be made to Riley's Army, P.O. Box 720, Winterville NC 28590, which helps children and their families dealing with pediatric cancer.
Aug. 8, 1970 – May 14, 2022
James Andrew Truchon passed away, Saturday, May 14, due to medical complications. Jamie was born Aug. 8, 1970, in Omaha, Neb. to Patricia and Marshall Truchon, who have preceded Jamie in death. His daughter Kaylyn Truchon has also preceded him in death.
Jamie graduated from Carl Jct High School in 1989. He worked in construction management for most of his career and was a working in maintenance at Freeman Health System when he retired. His hobbies were cooking and watching the Kansas City Chiefs and Royals.
Jamie married the love of his life, Shael Newby Truchon, on Aug. 2, 2019. He is also survived by a son, Austin Truchon and Holly Abernathy, Miami, Okla.; two stepdaughters, Katie Cahoon, Pittsburg, Kan., and Josie Webster and Kyler, Galena, Kan.; two stepsons, Montana Cahoon, St. Joseph, and Ty Cahoon, Webb City; three grandchildren; four siblings, Gary Truchon, Joplin, Pam Mazzocco and Mike, Joplin, Kathy Levine and Richard, Omaha, and Denise Cox and Steve, Joplin; several nieces and nephews; and two fur babies, Paco and Lily.