Ancestors, Legends & Time
Modern conveniences we'd miss if we went back to living in the good ole days
Looking back we often comment about the good ole days as we reminisce of what once was and will never be again. But it's even more fun to look back on what others used to reminisce about. 
In 1906, Webb City Sentinel editor Hal Wise wrote about the changes that had taken place in town since he had become editor in 1881.
He noted in a special 25th anniversary issue many things Webb City had gained since 1881, which the modern folks in 1906 would surely miss if they didn't have them:
P.T.A. – Root beer – Flappers – Airplanes – Radio – Grapefruit – King Jack – Talkie movies – The Connor Hotel – Short skirts – Prohibition – Bootleggers – Tree sitters – Will Rogers – Chain stores – Tourist hotel – T.B. Hospital – 12 cent eggs – Elder's Shirt Factory – Women voters – Memorial Park – Miniature golf – A skating rink – Band concerts – Six City wards – Funeral homes – Beauty Parlors – A Ford agency – Electric washers – Better sidewalks – Highways 66/71 – A casket factory – Airport prospects – 1.014 automobiles – New Frisco Depot – Public Library – Wholesale Grocery – Women's haircuts – Paved streets – 30 filling stations – Two tourist camps – Jane Chinn Hospital – New bank buildings – Deep well city water – Chamber of Commerce – Hatten Athletic Field – Gravel shipping galore – New High School – U.S. Post Office building – Mechanical refrigeration – Underground telephones – Automobile fire wagons – Transcontinental bus lines – S.W. Bell Telephone system – Dairying and fruit business – S.W. Mo. R.R. Clubhouse – Smith Bros. Garment Factory – 3 hours to Kansas City / 5 hours to St. Louis – Two brass bands and drum corps – Eugene Field and West Side schools.
The Sentinel staff in 1931 republished the 1906 list.
And in 2006, the list of changes was updated to include: Frozen dinners – restaurants all over town, so we don't have to cook if we don't want to – self serve grocery stores – computers – video games – more automobiles than the 1,014 listed above – an airport – King Jack Park – microwave ovens – drive-up windows – modern medical equipment – The Praying Hands – The Kneeling Miner – powered lawn mowers – two water towers – Mining Days Community Building – air conditioning – dishwashers – ATM's – King Jack Amphitheatre – Wal-mart – great school buildings – EPA – Northpark Mall and shopping centers everywhere – ATV's – SUV's – RV's – VIP's – CD's – DVD's – BVD's–electric can openers – automatic washing machines and dryers – permanent press – increase in life expectancy – digital cameras – cell phones – credit cards – required test for drivers license.
The world around us certainly has changed. Here are some statistics from 1905 that were sent to me by a friend and are interesting to read.
In 1905, only 14 percent of the homes in the U.S. had a bathtub. Only 8 percent of the homes had a telephone. A 3-minute call from Denver to New York City cost $11. There were only 8,000 cars in the U.S., and only 144 miles of paved roads. The maximum speed limit in most cities was 10 mph. Alabama, Mississippi, Iowa and Tennessee were each more heavily populated than California. With a mere 1.4 million people, California was only the 21st most populous state in the Union. 
The tallest structure in the world was the Eiffel Tower! The average wage in the U.S. was 22 cents per hour. The average U.S. worker made between $200 and $400 per year. A competent accountant could expect to earn $2,000 per year, a dentist $2,500 per year, a veterinarian between $1,500 and $4,000 per year, and a mechanical engineer about $5,000 per year. 
More than 95 percent of all births in the U.S. took place at home. Ninety percent of all U.S. doctors had no college education. Instead, they attended so-called medical schools, many of which were condemned in the press and by the government as "substandard."
Sugar cost 4 cents a pound. Eggs were 14 cents a dozen. Coffee was 15 cents a pound. Most women only washed their hair once a month and used borax or egg yolks for shampoo. 
Five leading causes of death in the U.S. were: pneumonia/influenza, tuberculosis, diarrhea, heart disease and stroke. 
The American flag had only 45 stars. Arizona, Oklahoma, New Mexico, Hawaii, and Alaska hadn't been admitted to the Union yet. The population of Las Vegas, Nevada, was only 30! 
Crossword puzzles hadn't been invented yet. There was no Mother's Day or Father's Day. Two out of every 10 U.S. adults couldn't read or write. Only 6 percent of all Americans had graduated from high school. 
Marijuana, heroin, and morphine were all available over the counter at the local corner drugstores! Back then pharmacists maintained, "Heroin clears the complexion, gives buoyancy to the mind, regulates the stomach and bowels, and is, in fact, a perfect guardian of health." 
Eighteen percent of households in the U.S. had at least one full-time servant or domestic help. There were about 230 reported murders in the entire U.S.
The Sentinel revised this list 15 years later, in 2006: The cost of houses, cars, gasoline, food, and education are shocking. Technology has changed by the minute. As soon as you buy something new it is outdated before you leave the store. Time marches on. 
Now the Sentinel is online instead of hard copy. We have adjusted and we get used to modern ways.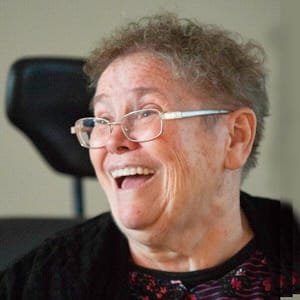 Jeanne Newby
A lot of us appreciate the Bradbury Bishop Fountain, but Jeanne actually worked behind the counter making sodas while she was in high school. She knows everything about Webb City and is a member of the Webb City R-7 School Board.