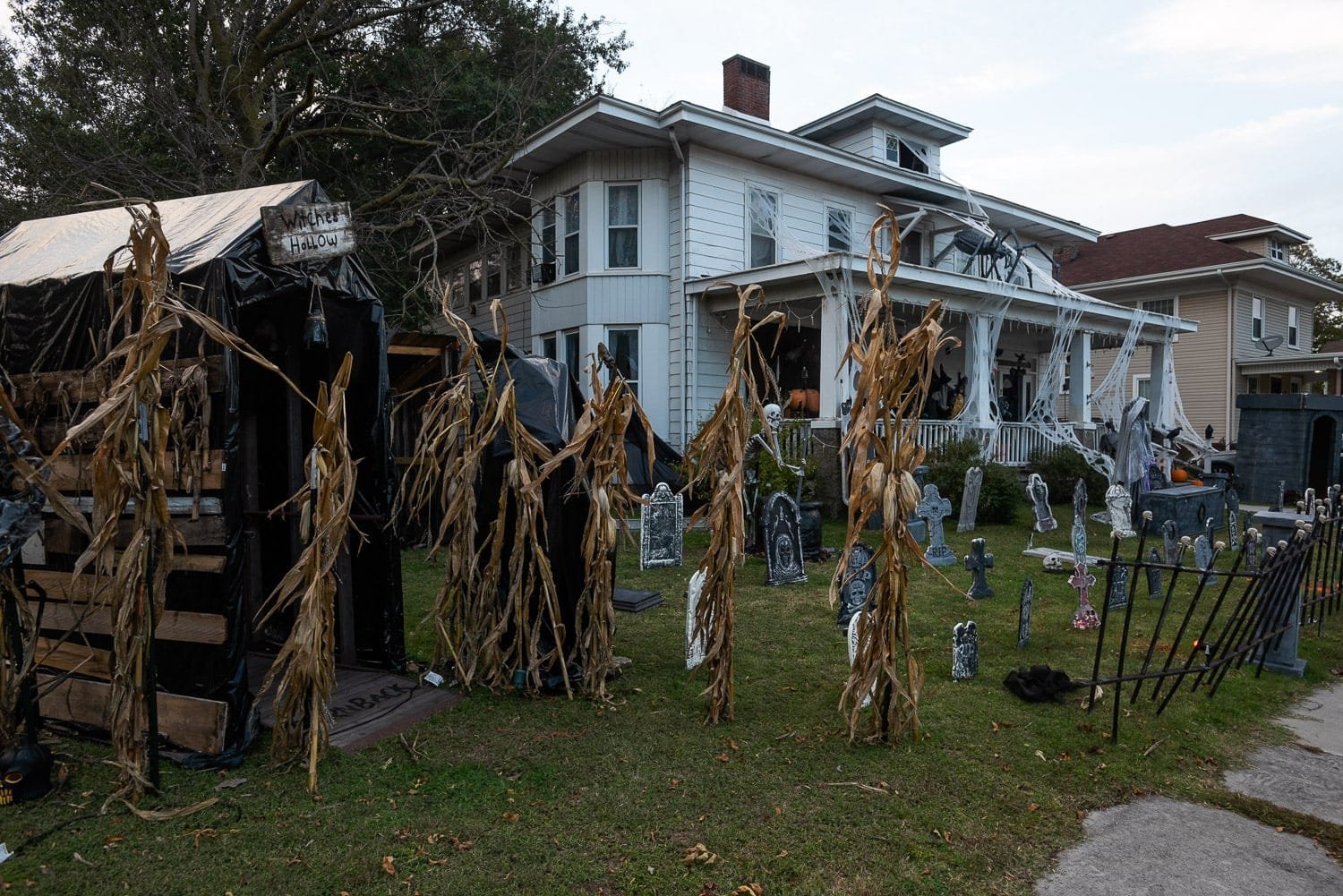 The welcome mat is our for trick-or-treaters at First and Roane streets.
ASSOCIATION FOR THE BLIND FUNDRAISER
11 a.m. – 7 p.m. Thursday, Nov. 4
The Joplin Association for the Blind and Low Vision Enhancement Center will hold its annual Chili and Soup Fundraiser Thursday, Nov. 4.
There will be no indoor dining, just carry-out and drive-thru orders.
Serving will be from 11 a.m. to 7 p.m. at the center, Fourth Street and Schifferdecker Avenue.
The menu is 16 ounces or chili or soup with drink for $6.
To order ahead, call (417) 623-5721 or fax (417) 623-1968.
EIGHT COVID DEATHS IN JASPER COUNTY
The Jasper County Health Department has announced COVID-19 has caused the death of four county residents – two weeks in a row.
The total number of COVID-19 deaths in the county now stands at 235.
On Oct. 21, the county announced the death of three men (ages 60s, 70s and 80s) and a woman in her 60s.
On Oct. 27, the death of two men (50s and 60s) and two women, both in their 80s, was announced.
GUM ROAD AT HWY 171 TO BE CLOSED NEXT WEEK
The Missouri Department of Transportation advises motorists that Gum Road at Highway 171 will be closed, except to local traffic, during daytime hours from Nov. 1 through Nov. 8.
There may be lane closures on Highway 171.
The work is part of the contract to resurface Highway 171.
UNION DEPOT PLACED ON STATE PLACES IN PERIL LIST
Missouri Preservation announced last week its statewide Places in Peril list, including the Union Depot in Joplin.
Supporters hope that listing the Joplin Union Depot as a Place in Peril will raise awareness of the property's availability and help find a developer to restore this important piece of Joplin's history.
On June 30, 1911, Joplin Union Depot opened to the public. This reinforced concrete structure was designed by Kansas City architect Louis Curtiss and helped define Curtiss' reputation as a pioneer in fireproof construction. 
Unlike other train depots at the time, which generally depict classical stylistic elements, Curtiss' design incorporated geometric embellishments to create a Prairie-modern style building. 
The depot serviced the Kansas City Southern, Missouri-Kansas-Texas and Santa Fe Railroads, and allowed the already growing Joplin area to flourish. 
On Nov. 3, 1969, the last train departed the depot and for over 50 years the building has remained vacant. Since 1972, groups have proposed alternate uses for the structure, including a Joplin Museum Complex, but nothing ever came to fruition. 
The building is currently threatened by a number of factors including neglect and deterioration as well as vandalism. The once white painted walls are covered with graffiti. 
Current players in advocacy for the future of the depot include the City of Joplin, the Joplin Historic Preservation Commission, Downtown Joplin Alliance, Post Art Library, Historic Murphysburg Preservation, Inc., and other regional preservation groups and residents. 
The Missouri Department of Natural Resources, State Historic Preservation Office has owned the building since 1998 with hopes of finding a buyer who will rehabilitate the structure.