As of Wednesday, Dec. 22, 2021
May 19, 1982 – Dec. 19, 2021
Nicholas Alfred Frising III, age 39, of Joplin, passed away on Sunday at Freeman West Hospital after a sudden illness.
Nick was born May 19, 1982, in Madisonville, Ky., son of the late Nicholas A. Frising Jr. and Karen Conley, of Butler. He grew up in Butler and Joplin, and graduated from McAuley High School.  He went to work for KSN TV and has been with them for over 20 years, currently working as master controller. He loved spending time with family and will be greatly missed by many.
In addition to his father, Nick was preceded in death by his grandparents, Nick and Nancy Frising, and Bill and Mary Conley; and a sister, Amy Urich.
He is survived by his sister, Whitney Frising, Palm Desert, Calif.; brothers, Bill Frising and wife Jenny, Butler, and Zakkary Huddleston, Springfield; his aunt, April Mead and husband James, Joplin; and eight nieces and nephews.
Arrangements are under the direction of Parker Mortuary. A memorial service will be held at a later date, with burial of his ashes with his grandparents and father at Ozark Memorial Park Cemetery.
Nov. 16, 1962 – Dec. 17, 2021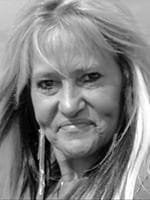 Wendelynn Marie Parker, age 59, of Webb City, passed away peacefully in her sleep Friday evening at Mercy Hospital Joplin. She was battling cancer.
Wendy was born on Nov. 16, 1962, in Kansas City. She was such a wonderful daughter, mother, Nana and human being. Wendy would help anyone out in a heartbeat. She was a hard worker and always helped out as much as she could. She was such a loving, caring person who did her best in life. Wendy will forever be missed.
Wendy was preceded in death by parent David Sano; husband Leo Parker, and daughter Brittney Hoffman.
Survivors include her mother, Kathy Sano; daughters, Brenda Canedo and Kelly Parker; son Brandon Hoffman; and six grandchildren.
Arrangements are under the direction of Mason Mortuary. A memorial service will be announced at a later date.
July 23, 1927 – Dec. 17, 2021
Twyla Jean Peek, age 94, of Webb City, passed away Friday. 
She was born in Webb City, on July 23, 1927, to Warren Edge and Orvetta (Eubank) Edge. 
Twyla married Robert Peek in 1945, and he preceded her in death in 2006. They were married for 61 years. 
Twyla loved to take care of her family and be around her home. She was preceded in death by her parents; a sister, Doris Bay and her husband Earl; a nephew, David Throop; and a grandson, Robert Floyd Arnall. 
Twyla is survived by her children, Kathy Arnall and her husband Johnny, John Peek and wife Sharon, Jim Peek, and Kristy Hodson and husband Tim; nine grandchildren; nine great-grandchildren; and one great-great-grandchild. 
A graveside service was held Tuesday at Ozark Memorial Park Cemetery in Joplin, with Johnny Arnall officiating. Services were under the direction of Simpson Funeral Home.
April 15, 1953 – Dec. 16, 2021
Barry Dean Richard, of Webb City, passed away Thursday at his cherished farm. He was born April 15,1953, to Norma and Carl Richard in Parsons, Kan. Attending Catholic schools since kindergarten, he graduated from McAuley High School, briefly attended Missouri Southern State University, and earned a degree in agriculture from the University of Missouri. Barry was a charter member of the Kappa Alpha national fraternity and just attended their 50th celebration. He had also just attended his 50th high school reunion. He always enjoyed going to the reunions and "had a story about each of them." He was a life member of the Joplin Elks Lodge 501 and Knights of Columbus.
Growing up in a family-owned bowling business, his very first job, at the age of 6, was to scrape gum off the underside of tables and to spray shoes. He was an avid bowler, attending many national and state competitions. He loved telling the story of winning a Missouri state team championship with his father, Carl, and his brothers, Ron, Randy and Dave, while wearing the pink pants his mother chose for them! Barry and brother Ron Richard, operated two Carl Richard Family Bowling Centers in Joplin until his retirement. Barry was inducted into the Joplin Bowlers Hall of Fame and held many Missouri State Bowlers district offices: especially for the youth division. He met hundreds of people through the bowling centers and truly loved talking to each person and finding out their history. He believed in a handshake and your word. Barry enjoyed being outside working around the farm and always had pets and horses.
Barry is survived by his loving wife, Terrie (Farren), and just celebrated their 37th anniversary. He was blessed with two children, Anna Ritter and husband Raleigh, of Seneca, and Paul Richard and wife Lauren, of Lees Summit; five grandchildren, Evelyn Ritter, Michael Ritter, Brecklyn Richard, Chloe Richard and Camden Richard. Barry is also survived by his siblings, Ron Richard and wife Patty, Joplin, Sandy Roderique and husband Chuck, Buckeye, Ariz., Dave Richard and wife Libby, Webb City, and Randy Richard, Fort Smith, Ark.; and many nieces and nephews.
Barry Richard, you will be missed, some people leave more than footprints in the snow. They walk with us for years, through joy and tears, and their memory stays in our hearts always.
A celebration of life was held Tuesday at 4th Street Bowl in Joplin. Contributions may be made to the Carl Richard Youth Bowling Scholarship Fund or Elks Lodge Christmas Baskets. Arrangements were under direction of Mason-Woodard Mortuary.
March 12, 1925 – Dec. 15, 2021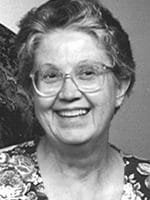 Helen E. Setser, age 96, of Webb City, passed away Wednesday, Dec. 15, at Webb City Health and Rehabilitation. She was born in Pittsburg, Kan., on March 12, 1925, to Isaac N. Talley and Emma L. (Benson) Talley. 
Helen was very active in the Prairie Flower Bible Church, teaching Sunday school classes and even had bible study classes in her home of an evening for the neighborhood kids. She also loved to play games.
She is survived by her son, Gary Setser, of Columbia; her daughters, Sharon Setser, Webb City, Christie Setser, St. Louis; two grandchildren; and four great-grandchildren. She was preceded in death by her parents, siblings, and a grandson.
Funeral services were held Monday at Simpson Funeral Home, with Pastor Dave Ernst officiating.  Burial will follow in Hillcrest Cemetery in Gravette, Ark.