The Webb City Community Teachers Association is honoring the school district's nurses by naming them Friends of Education. (FRONT) Karen Brock, Kristy Rogers, Lisa Peterson, Kayte Dunaway. (STANDING) Kim Powell, Kayla Willis, Miranda Dalton, Ashlee Epler, Amber Penner and Amber Moreland. (NOT PICTURED) Stephanie Bracken, Heather Harlen and Amy Hunt.
Nurses among those named Friends of Education by Webb City Teachers Association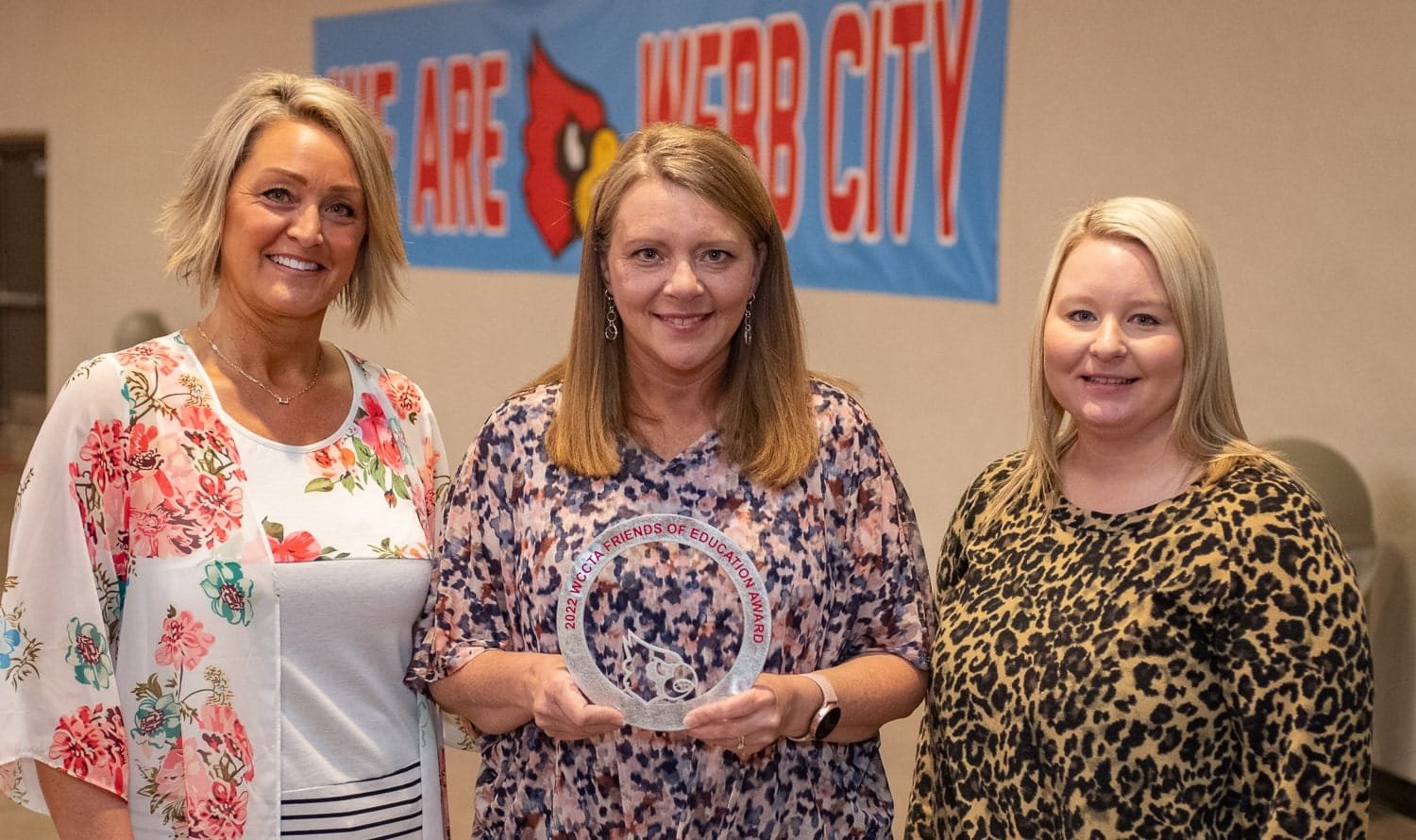 Friend of Education Amy Simmons (center) is supported by her co-workers, Jennifer Crane and Kayleigh Tandy.
Teachers' kids Emaleigh Tandy, Alex Schmidt and Brooklyn Hogan were there to support their daycare teacher, Friend of Education  Kristy Dycus.
The Webb City Community Teachers Association on Monday honored the district's school nurses for the stress they've been under during the pandemic by awarding them one of the association's annual Friends of Education awards.
Also receiving Friends of Education awards were Amy Simmons, a Title I instructional assistant in the Cardinal Room at Carterville Elementary School, and Kristy Dycus, the daycare teacher at Heritage Preschool.
The association honored educators retiring at the end of this school year: Russell Ball, Rebecca Botts, Rita Cummings, Kim Endicott, Randall Hayes, Glenda Irwin, Sharon Peek, Jan Shelley and Jill Summers.
Haven Pettit and Jill Summers were recognized for 35 years of service.
Mark Leaming and Melissa Reed were recognized for 25 years of service.
Completing 20 years of service are Janice Burt, Kim Endicott, Laura Floyd, April Hansen, Amy Moore, Mary Sears and Amanda Taylor.
Retirees honored by the WCCTA are Rita Cummings, Glenda Irwin, Jill Summers, Russell Ball, Sharon Peek, Kim Endicott and Randall Hayes. (NOT PICTURED) Rebecca Botts and Jan Shelley.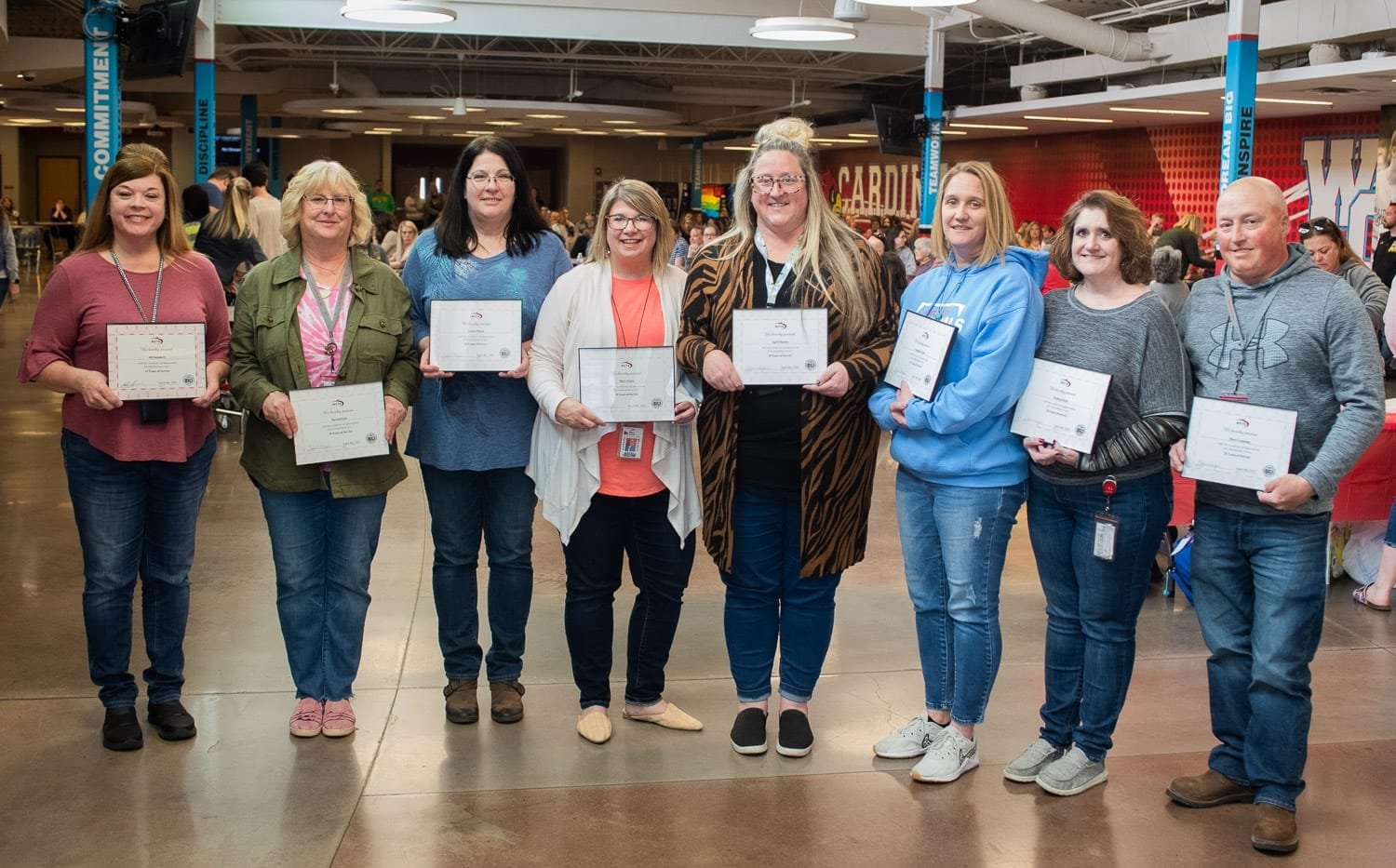 Teachers reaching years-of-service milestones are Jill Summers, 35; Haven Pettit, 35; Laura Floyd, 20; Mary Sears, 20; April Hansen, 20; Amanda Taylor, 20; Melissa Reed, 25, and Mark Leaming, 25. (NOT PICTURED) Amy Moore.