Obituaries published in April 2021
Feb. 21, 1921 – April 1, 2021
Naomi R. Kepple, 100, of Carterville, passed away Thursday at her home, following a long and fulfilling life.
Naomi was born on Feb. 21, 1921, in Carthage, the daughter of the late Charles and Maude (Slatten) Cruzan. She has been a lifetime area resident. She graduated from Carterville High School in 1938. She taught piano and organ lessons for many years in both Joplin and Carterville. She also worked for the Joplin R-8 School District before retiring in 1975. She was an active member of Carterville United Methodist Church, where she was the organist for 45 years. She loved spending time with her family, traveling, oil painting and doting on her grandchildren and great-grandchildren.
She married Howard Dillon in November of 1941. Together they had three daughters. He preceded her in death in November of 1958. She then married Ray Kepple in October of 1971, and he preceded her in death in July of 1983.
She was also preceded in death by two daughters, Beverly Dodge and Barbara Dillon; a grandson, Bradley McClintock; four brothers, Leonard, Lester, Clyde and Virgil Cruzan; and three sisters, Cecile Brown, Dorothy and Mary Cruzan.
Naomi is survived by one daughter, Sharon McClintock and husband Kenneth, Carterville; three grandchildren, Brian Dodge, Gilbert, Ariz., Brent Dodge and wife Amy, Joplin, and Kevin McClintock and wife Katy, Joplin; a granddaughter-in-law, Kelly McClintock, Hot Springs, Ark.; seven great-grandchildren, Jude McClintock, Allison Dodge, Dillon Dodge, Michael Dodge, John Dodge, Susannah Brogan and Shea Schrader; a brother-in-law and sister-in-law, Jim and Carol Dillon, Oswego, Kan.; and many nieces and nephews.
A memorial service will be held at 2 p.m. Friday at Mason-Woodard Mortuary. Pastor Bob Wynne will officiate. A visitation will be held at 1 p.m.
Aug. 2, 1937 – April 12, 2021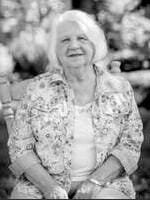 Arleta Mae Ford, age 83, of Webb City, passed away unexpectedly Monday at Freeman West Hospital.
Arleta was born on Aug. 2, 1937, in Fayetteville, Ark., to the late Fount and Bertha (Myers) Frederick. 
On June 21, 1957, she was united in marriage with Robert "Bob" C. Ford in Arkansas. As they raised their children, Bob honorably served his country in the military while Arleta was a stay-at-home military wife and the matriarch that kept the family together. She was a licensed cosmetologist and an avid bowler. Later in life, Arleta and Bob enjoyed their free time playing bingo, going to the casino and eating at the Golden Corral. She enjoyed sewing and cooking but most of all she loved her family. She enjoyed the company of her husband, children and grandchildren. She was a great mom and a very involved and proud grandma whose grandchildren brought great joy to her life.  She will be deeply missed and forever in the hearts of her dear family.
Arleta is survived by the love of her life and husband of 64 years, Bob Ford, of Webb City; children, Rodney Ford (Jennifer), Lakeland, Fla., Ricky Jones (Pam) of Arizona, Debbie Baugh (Shawn), Carthage, Rocky Ford (Eileen), Granby, and Bridget Yust (Rob), Webb City; siblings, David Frederick, Don Frederick, Linda Frederick, and Dennis Frederick; numerous grandchildren, great-grandchildren, and great-great grandchildren. In addition to her parents, she was preceded in death by a son, Randy Ford; and a brother, Dale Frederick.
Private family services will be held at a later date. Arrangements are under the care and direction of Parker Mortuary.
March 16, 1970 – April 8, 2021
Jimmy Joe Lewis Sr. age 51 of Stella, passed away Thursday at his residence.  He was born in Joplin, Missouri to Jerry Lewis and Brenda (Lawrence) Lewis on March 16, 1970. Jimmy worked most of his life at Able Body Corporation as a fiberglass technician. Later he started his own business in the same field. He was skilled in many other things outside his profession, which he graciously shared with family and friends. There was nothing Jimmy wouldn't do to help. Our most loving memories of Jimmy are his quick wit and story telling that left all of us in stitches no matter what was going on in life. He was our "funny man" and he will be sorely missed in all regards of his special character and what he brought to us by just being himself. God just got a good one. Taken too soon but taken to a place we will see him again. We all love you!
Jimmy married Charity (Downey) Lewis on Sept. 11, 2020, in Miami, Okla., and she survives him. He is also survived by his children, Jimmy Joe Lewis Jr., Miami, Mercedes Lewis, Webb City, Jessica Schaffer, Baxter Springs, Kan., Alexys "Sweetie Bug" Lewis , Nashville, Tenn., and Britany Thurlo, Stella; brothers, Randy Lewis and wife Jackie, Carl Junction, Robbie Lewis and wife Lanetta, Buford, S.C.; sister, Brandi McReynolds and husband Larr, Carl Junction; his father, Jerry Lewis , Webb City; nine+ grandchildren; and his beloved dog, Izzy, and beloved cat, Kloie.
A memorial visitation will be held from 1 to 3 p.m. Thursday, April 15, at Simpson Funeral Home, Webb City.
April 4, 1960 – April 14, 2021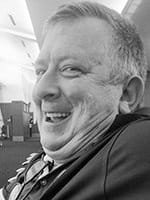 Steven L. Begley, age 61, of Purcell, passed away Wednesday, April 14, at his residence. 
He was born on April 4, 1960, in Dayton, Ohio, to Jack Begley and Phyllis (Miller) Begley. He was an electrician for most of his life and served proudly in the U.S. Navy. 
Steven married Mary (Causer) Begley on March 29, 2006, and she survives him. He is also survived by his daughter, Kathryn (Kate) Lee Begley, of New York; grandchildren, Madison, Lorenzo and one on the way; sisters, Terri Potts, House Springs, Mo., Donna Begley, Las Vegas, Nev.; stepchildren, Rob Goff and wife Erika, of Washington, Haley Goff and fiancé Bryce Kay, of Washington; several nieces, nephews, and cousins. 
Funeral services will be held Thursday at the Church of Christ, 3122 Grand Avenue, Carthage. Burial, with full military honors, will be at 1 p.m. Friday, in the Missouri Veterans Cemetery, Springfield. Services are under the direction of Simpson Funeral Home.
Aug. 23, 1991 – April 16, 2021
Dalton Boyd Candelaria was born on Friday, August 23, 1991, in Joplin. We lost Dalton tragically on Friday, April 16. He loved playing baseball, basketball, and football starting with T-ball at the age of 5. He was a good student and had an amazing sense of eye-hand coordination, being able to throw and hit a target when he just turned 4! However, his biggest joy was being with friends. He loved to shoot hoops with friends, and his parents Sarah and Craig, once came home to find a basketball court spray painted on Tanglewood Drive in front of the house. His first job was at the Underground Paintball (where he worked for paintballs instead of pay).
The combination of an early, active sports life and rapid bone growth caused a Slipped Capital Femoral Epiphysis (SCFE) in both of his hips, resulting in the need for surgeries in 2004 and 2005, and additional adjustment surgery in 2009. Dalton attended his senior prom on crutches (with his best friend Jared Yenzer's girlfriend/future wife Hailey Yenzer – thanks, Haley, for doing Dalton a solid!). Dalton graduated from Carl Junction High School in 2010 and attended Pittsburg State University for one year.
Although Dalton struggled with addiction beginning with the pain medication from the surgeries for most of his adult life, he maintained important and meaningful relationships and had the unique quality of caring deeply for his family and friends. He made everyone around him feel safe and loved. In the last year, Dalton had worked hard to overcome his addiction. With the help of The Core Recovery Program in Springfield, Dalton in the last six months was very proud of the positive changes he had made in his life, living in Springfield with the support of affiliated residential recovery and working at We Care Associates LLC, where he'd found a loving community of friends and colleagues.
It is an understatement to say that Dalton was devoted to fashion in his own unique way. Like his grandmother Klein, he often wore watches as a fashion accessory whether they were running or not. He was a connoisseur of a crazy range of music and musicians from all genres, and especially revelled in discovering the music of new artists. Dalton was funny and endearing and smart and loving and kind, and he had dreams and plans for a bright future.
Dalton is survived by his loving parents, Sarah and Craig Hoagland, and Tina and David Candelaria, and by his favorite sister, Bethany Hope Hoagland. He was adored and will be missed terribly by his grandparents, Alice Boyd Klein (and the late Jack Eldon Klein) and Nancy Cook Allen, by his many aunts and uncles, Robin Whatley, Chip Whatley, Yvette Pettit, Renee and Matt Worthington, Christi Hoagland, Gina Candelaria, Stefanie and Hal Simpson, Jeff Candelaria, and Stephanie England, by his cousins Andrea, Dagen, Paloma, Austin, Dawsen, Adam, Aryne, Preston and Allie, and by his many caring and cherished friends far too many to list.
Graveside services were held Wednesday at Mount Hope Cemetery. Services are under the care of Simpson Funeral Home.
Jan. 5, 1942 – April 13, 2021
Clarence John Cummings, known as "Big John" was born on Jan. 5, 1942, the son of Robert Cummings and Pam Smith Cummings. He died on the morning of Tuesday, April 13, after a long illness. His long-time care-giver, Ben Heinlein, is making the arrangements.
Raised in Webb City, and Carrollton, he was a star basketball player at the Carrollton High School. He attended the University of Central Missouri in Warrensburg and graduated from Pittsburg State University. After working as a barge deckhand on the Missouri and Mississippi Rivers, he also worked as a bouncer at the Levee Bar. His height and size made him an intimidating physical presence which hid his deep sensitivity and kindness for anyone in trouble.
Early on, he had a passion for photography. He also remained deeply interested in the history of the Southwest Missouri mining industry. He built his own home uniquely designed for his size and tastes and invested many hours in rehabilitating houses in his Westport neighborhood. Later on, he developed his artistic skills of turning metal salvage into creative figures. Many of his interesting pieces are in Kansas City and around the country.
His longest career, of almost 30 years, was as salesman for Knopke Brothers Contractor Supply, where he faithfully served customers, including General Motors and Ford as well as in Saudi Arabia. He took great pride in his knowledge of equipment and parts and many of his customers became lifelong friends. After retiring, he worked for the Airgas company, serving many of the same customers.
He enjoyed helping not only his customers but also his neighbors and a host of friends. Having a large and caring heart, John made an impact on everyone he met. Neighbors talk about how he would shovel the entire block after a big snowstorm, or do repairs for those who could not afford or were not able to do them. His generosity will be gratefully remembered by many people, and he has left a large and positive impact on the Kansas City which he loved.
John is survived by one brother, The Rev. Dr. Sudduth Rea Cummings and his wife, Charlotte, of Tallahassee, Fla.
A visitation was to be held Wednesday, April 21, at Signature Funerals, 406 E. Bannister Rd. Kansas City, MO 64131, Ste D. Memorial Contributions may be made to The Children's SPOT at St. Lukes Hospital.
Dec. 30, 1921 – April 19, 2021
Mrs. Alberta Corrinne Grosse, 99, a longtime resident of Webb City, departed this life on Monday morning, April 19, 2021, at the home of her daughter, after a recent decline in health.
Corrinne entered this life on Dec. 30, 1921, in Carterville, the daughter of the late Alfred and Anna (Olson) Vick. She was raised on the family farm near Carl Junction and was valedictorian of her class, graduating in 1939 from Carl Junction High School. 
On Oct. 25, 1941, Corrinne was united in marriage to Joe Grosse and to this union a son and daughter were born. Corrinne was a devoted homemaker throughout her life. She enjoyed sewing, crocheting and quilting. She was a member of Central United Methodist Church in Webb City.
She was preceded in death by her parents; her husband of 73 years, Joe Grosse, on Aug. 16, 2015; and an infant brother, Alfred Vick Jr.
Corrinne is survived by her two children, Ken Grosse and wife Donna, ,Webb City and Connie Clemons, Joplin; five grandchildren, Angela Sell and husband Jeff, Aimee Cooper and husband, Kevin, Curtis Vest, Allison Craig and husband Rick and Nathan Grosse and wife Kelly; nine great-grandchildren; and a host of other family and friends.
Funeral services will be at 10 a.m. Thursday at Hedge-Lewis-Goodwin Funeral Home, with Chaplain Roger Flint officiating. Burial will follow in Ozark Memorial Park Cemetery. Pallbearers will be Nathan Grosse, Curtis Vest, Cole Cooper, Carter Grosse, Ross Craig and Jeff Sell. Memorial contributions may be made to the Joplin Humane Society.
July 31, 1944 – April 18, 2021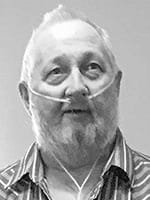 Mr. James Leroy "Jim" Soard Sr., 76, of Webb City, departed this life on Sunday, April 18, surrounded by family at Freeman Hospital West.
Jim entered this life on July 31, 1944, in Carthage, one of 12 children born to the late Claude Soard Sr. and Lillie (Davenport) Soard. He was a lifelong area resident and a 1964 graduate of Joplin High School.
On June 30, 1967, he was united in marriage with Norma Kelley and to this union five children were born. Jim was a laborer throughout his life. He enjoyed researching family genealogy and was an avid collector of numerous items. He was of the Baptist faith.
Jim was preceded in death by his parents; and 11 siblings, Virgie May Lane, Ruby Lee, Deanie Plummer, Nina Moore, Betty Andrews, Shirley Mitchell, Audrey Porter, Bobby Venson, Ernie Soard, Claude Soard Jr. and Kenny Soard.
Jim is survived by his wife of 53 years, Norma Soard, of the home; five children, James Soard Jr. and wife Audrey, Carthage, Darold Soard, Joplin, Brenda Soard, Peace Valley, Mo., Christina Osborn and husband Anthony, Webb City, and Mike Soard and wife Rachel, Neosho; 19 grandchildren; 15 great-grandchildren; several nieces and nephews; and a host of other family and friends.
Funeral services will be held at 11 a.m. Thursday, April 22, at Knell Mortuary in Carthage, with Pastor Bob Morgan officiating. Burial will follow in Webb City Cemetery. Pallbearers will be Justin Soard, Wesley Barbee, Keith Small, Zac Barbee, Darold D. Soard and Caleb Soard with Brent Soard serving as an honorary pallbearer. The family will gather at the home of James and Audrey Soard, east of Carthage, from 6 to 9 p.m. Thursday, and all are welcome to join them.
June 25, 1938 – April 9, 2021
Ronald Howell Woolsey, of Oronogo, left this life for Heaven on Friday evening April 9. Ron was born on June 25, 1938, in Prosperity, to the late Wilma and Leonard "Buck" Woolsey. After Buck passed Wilma married Carl "Toots" Woolsey.
Being born into a long line of gifted musicians, his roots instilled in him a lifelong passion for singing. He and his brothers enjoyed performing and jamming together throughout the years. A gifted storyteller, he spent many a summer night by the bonfire entertaining family and friends with vivid tales, jokes and songs from long ago. He had a way of cherishing and savoring life that made him unforgettable.
He was also an avid bowler, playing in leagues for over 40 years. Along with bowling many perfect 300 games, he became a member of the Bowling Hall of Fame. He was a fan of the St. Louis Cardinals and fishing. He loved the Lord and his family, with whom he attended Christ's Church of Oronogo. Warm and welcoming by nature, his generosity knew no limits. He was a friend of the world who never met a stranger.
Ron was preceded in death by his parents; one brother, Robert "Bobbie Lee" Woolsey, and son-in-law Bob Owen. Ron is survived by his loving wife of 65 years, Shirley (Pearson) Woolsey; three children, Randy Choate, Betsy Owen, Tammy (Roy) Maples; four grandchildren that enriched his life so much, Mandy Brown (Blake Iman), Brittany (Grant) Pierson, Felicia Owen and Cody Maples; three great-grandchildren who always put a smile on his face, Lily, Annabelle and Gabriel Pierson; three brothers, Leon (June) Woolsey, Royal Woolsey (Christine), Carl Jr. Craig (Karen); and many more family and friends. 
A celebration of life will be held at 1 p.m. Friday, April 23, at Simpson Funeral Home. 
March 8, 1943 – April 23, 2021
Alan C. Nelson, age 78, of Joplin, passed away Friday at Mercy Joplin. 
He was born in Lennox, Calif. on March 8, 1943, to Chet Nelson and Harriet (Chipman) Nelson. He was a retired U.S. Navy veteran, having served in the Vietnam War on the USS Maddox, DD-731, as a communications specialist. After retiring from the Navy, he joined the U.S. Air Force Reserves. He also retired from Empire District Electric Co. He was a member of Christ's Church of Oronogo, loved to go to cruise nights with his friends, collected knives, and was a member of the American Legion.
Alan married Doreen (Haggard) Nelson in Neosho, and she survives him. He is also survived by his children, Teri (Nelson) Taylor and husband Kip, of The Villages, Florida, Kimberly (Nelson) Utter, Pierce City, Amy Covert and husband Michale, Webb City, and Holly Bowers and husband Billy, Joplin; grandchildren, Tyler Huddleston and wife Danielle, Nate Huddleston, Kelcie Hunt and husband Ryan, Lacey Hatcher and husband William, Garen Nelson and wife Morgan, Desire' Covert, Josh Covert, Riley Bowers, and Avery Bowers; six great-grandchildren; and sisters, Hannah d'Havilan of Joplin, Mary Gilbert of Oregon; and a brother, Charlie Nelson of Utah. Alan was preceded in death by his parents, 1 brother and 1 sister.
The family will have a celebration of life at 10 a.m. Friday at Christ's Church of Oronogo. The family will be present for a visitation from 9:30 a.m. until service time.  A committal service will be held following the services at Mount Hope Cemetery with full military honors. Arrangements are under the direction of Simpson Funeral Home.
Aug. 11, 1975 – April 26, 2021
Heather Marie Rains, age 45, of Webb City, passed away Monday at her home. She was born in Nevada, Mo., on Aug. 11, 1975, to Robert H. McCoy and Cynthia (Hoagland) McCoy.  
Heather was a manager for many years at Empire Finance. She loved to read and garden and take care of her three pugs.
She married Kevin Rains on April 17, 2004, and he survives her. She is also survived by her father, Robert H. McCoy; a brother, Aaron M. McCoy; a nephew, Kolton R. McCoy; children, Leslie Capps and husband Joe, Russell Rains and wife Amy; grandchildren, Damon Capps, Elizabeth Rains, Connor Rains, Bradly Rains, and Evelyn Rains.
The family will announce services at a later date.  Arrangements are under the direction of Simpson Funeral Home.
Feb. 19, 1956 – April 24, 2021
Peggy Lee Rustin, age 65, of Webb City, passed away Saturday at her home, following courageous battles with multiple lifelong illnesses.
Peggy was born on Feb. 19, 1956, in Southwest City, the daughter of Henry and Eloise (Crosby) Smith. Peggy was very faithful to God. At 8 years of age, during vacation Bible school, she was saved. She loved junior and youth camp meetings. She graduated from McDonald County High School in 1974. She then attended Midwest Bible Institute in Houston, Texas. She attended Southside Church in Joplin and Community Baptist Church in Noel.
Peggy married the love of her life, Larry Rustin, on Aug. 5, 1977, in Anderson. They were blessed with two daughters. She home schooled her daughters, Lauren and Rachel. She was a devoted wife, mother, and "Nana". She loved being a homemaker and baking and cooking. She was a friend to many and dearly loved by her family and friends.
She is survived by her husband Larry Rustin, Webb City; two daughters, Lauren Manning and husband Joshua, Noel, and Rachel Stemm and husband Andrew, Joplin; her mother, Eloise Smith, Anderson; one sister, Patsy Loncarich and husband James, Goodman; four special sisters-in-law, Linda Rustin-Reardon, Evelyn Reardon, Randy Brown and Robin Raulston; and five grandchildren, Emma, Luke, Claire, Ryan and Jack. She was preceded in death by her father, Henry Smith, in October 2020; and sisters-in-law Kathy Pogue and Rita Anderson.
Funeral services were held Wednesday at Mason Woodard Mortuary, with Alvin Buschman and Kendall Glenn officiating. Burial was in Mount Hope Cemetery.
Memorial contributions may be given to Community Baptist Church Noel, in care of the mortuary.
April 4, 2021 – April 20, 2021
Mallon Parker Dwight Braylon Torix, age 16 days, passed away being held in the arms of his loving mother, Rocksanne Torix, at 3:50 p.m. Tuesday, April 20, in the NICU unit of Mercy Joplin, after a sudden struggle from complications of his early arrival on Easter Sunday, April 4. He passed gently into the arms of Jesus with his papa, Rodney Rocky Torix, at his side. 
Mallon is the son of Rocksanne Torix. He is the answer to her prayers, and she waited for him with joyful expectation. During his brief visit on earth he enjoyed being held close by his momma and grandmother, Amanda Pendergraft. He was so loved by everyone who laid eyes on him. Because of the pandemic, he couldn't have visitors, but everyone loved him and he will forever be missed. 
Mallon is survived by his mother, Rocksanne Torix and father, Vianner; grandmother Amanda Pendergraft; aunts, Kara and Stormey Torix; great-grandmother, Terri Severn; great-great-grandmother Vaunda Parker, and a host of other family members. 
A graveside service was held Monday in Oak Hill Cemetery, Galena, Kan. Services were under the direction of Simpson Funeral Home.