Feb. 18, 1938 – May 9, 2022
Mrs. Billie Grace Gideon, 84, of Webb City, departed this life on Monday in the comfort of her home. 
Grace entered this life on Feb. 18, 1938, in Neosho, where she was raised and graduated from high school. 
On Oct. 26, 1956, in Neosho, she was united in marriage to Billy Joe Gideon, and to this union three children were born, Dennis, Janice and Steven. They resided in McDonald County and Joplin before moving to Webb City in 1963. 
Besides being a devoted homemaker, she also worked as a caregiver for individuals of all ages. She enjoyed sewing, crocheting, gardening, cooking and spending countless hours with her family, especially her grandchildren and great-grandchildren. She was a longtime member of Blendville Christian Church. 
Grace was preceded in death by her mother, Mildred Ruby Scott; her husband, Billy Gideon; and three siblings, Dixie Everett, Kenneth Scott and Robert Scott. 
She is survived by her three children, Dennis Gideon and wife Glinda, Augusta, Kan., Janice Runion and husband Larry, Webb City, and Steven Gideon and wife Mary, Altamonte Springs, Fla.; seven grandchildren; nine great-grandchildren; and a host of other family and friends. 
Graveside services will be held at 2 p.m. Thursday, May 12, 2022, at Tracy Cemetery, near Anderson. Arrangements are under the direction of Thornhill-Dillon Mortuary.
Sept. 19, 1951 – April 26, 2022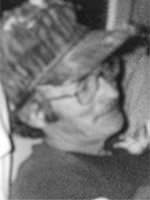 Mr. James Perry "Jimmy" Spencer, 70, of Carterville, departed this life on Tuesday afternoon, April 26, at Carthage Health and Rehabilitation Center. 
Jimmy entered this life on Sept. 19, 1951, in Pittsburg, Kan., the son of the late Bill Friend and Ora Lorene Vickers. He was raised in Neosho and was a graduate of Seneca High School. He enlisted and served his country faithfully in the U.S. Army. He resided the majority of his life in the Neosho and Carterville areas, where he worked at as laborer and carpenter throughout his life. He enjoyed hunting, fishing, dancing and shooting pool. 
Jimmy was preceded in death by his parents; an infant daughter, Jolynn Spencer; and three siblings, Larry Friend, Sharon Barker and Carol Newman. 
He is survived by his two daughters, Crystal Francis and husband Adam, of Cameron, Mo., and Michele Rutledge and husband Steven, New Hampton, Mo.; four grandchildren; two siblings, Clifford Friend Horton, Kan., and Ronda Smith, Carterville; several nieces and nephews; as well as a host of other family and friends. 
A memorial service will be held at 2 p.m. Thursday, May 12 at Hedge-Lewis-Goodwin Funeral Home, with Pastor C.T. McNamara officiating. The family will receive friends at 1 p.m. Thursday. Burial will follow at Webb City Cemetery.