As of Wednesday, July 21, 2021
June 10, 1946 – Nov. 15, 2020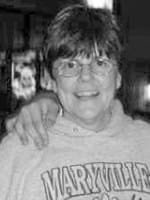 A celebration of life for Susan Daniel will be held from 2 to 4 p.m. Saturday, July 24, 2021, at 816 Nichols St. in Carl Junction.
Susan Daniel, of Carl Junction, passed away at the age of 74 on Sunday, Nov. 15, 2020, from natural causes.
She was born on June 10, 1946, in Culver City, Calif., to the the late Glenn and Alice Johnson.
Susan was preceded in death by her husband of 39 years, Jimmy Daniel; a brother, Norman Johnson; and a granddaughter, Hailey Daniel Snow. Her brother, Glenn Johnson, passed away after Susan, in February 2021. 
Susan leaves behind two daughters, Tami Jones, Carl Junction, and Cari Snow and her husband Paul, Maryville; and a son, Travis Daniel.
Grandma Sue is also survived by seven grandkids, Levi Daniel, Bentonville, Ark., Justin Jones and wife Sami, Nashville, Tenn., Gatlin Jones, Edmond, Okla., Addison Daniel, Pittsburg, Kan., Austin Daniel and wife Jordan, Joplin, Colton Jones, Carl Junction, Hagen Snow, Maryville, and Brayden Daniel, Granby; and 14 great-grandchildren, Madison, Abram, Adelyn, Jimmy, Carolyna, Paityn, Evie, Judd, Grayson, Jax, Oaklynn, Penny, Jolene and Mara.
Grandma Sue was a resident of Apple Creek Nursing Home in Centerton, Ark. She was one of the nicest and most loving people you could ever meet. Everybody looked forward to her Chex Mix and sugar cookies around the holidays.
Nov. 3, 1950 – June 12, 2021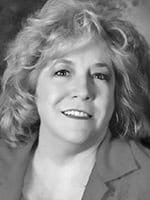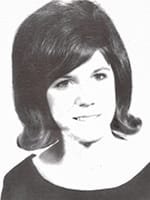 Carol Lynn (Smith) Mitchell died peacefully at age 70 on Friday, June 12, at her daughter's home in Elm Grove, Wisc., with two loyal daughters and her granddaughters at her side. Carol was born in Webb City on Nov. 3, 1950, to Jessie Sargent and Jess Hudson. Jess turned out to be a real "punk," so her mother Jessie relocated to Superior, Ariz., in the mid-1950s with Carol and her two brothers. There, she acquired a new dad, a new last name, and a new sister. She graduated from Superior High School in 1968 and put Superior in the rearview mirror, but along the way had met another student, Mike Mitchell, who dropped out of high school a year before graduating to chase after her. He successfully suckered her into marrying him in August 1969. After a year or two living in Globe/Miami, Ariz., they moved to Mesa, Ariz., and remained in the area for nearly 50 years.
Together, they had three daughters, Vanessa (Rob) Owens, Tonya (Chris) Davis, and Michelle Mitchell (Jonathan Socha). Carol held down the home fort full time while her children were young but eventually took a job at a local Smitty's grocery store as a cashier working the second shift. She was a great cook and loved to bake for her family. However, on the occasion she was unable to meal prep ahead of time, and with Dad in charge (typically talking on the phone all evening), she was often greeted on her return late in the evening with wide-eyed little girls baring Kool-Aid smiles with bellies full of cold hot dogs they pilfered out of the fridge. Somehow all mutually surviving those tender years thanks to our mother's mental fortitude and organizational skills, she later took a job at a local bank (which later became a Bank of America) after all the kids were in school. She eventually transitioned into research and adjustments, with a knack for finding fraudulent checks. Always with sharp discernment, this proved to be a good fit for awhile. She eventually took a job as a junior high school cafeteria manager, where she caught and rooted out many delinquent student workers for attempted theft. It was probably the most honest group of students to ever work in that cafeteria by the end of her first year. 
Along the way, Carol became "Nana" to a grandson, Brandon, followed a while later by another, Gavin. A long while later, her two younger daughters had granddaughters Emma, McKayla, Evelyn, McKenzy and Emilia. She was an affectionate Nana, often "getting all their sugar" while she happily supplied chocolate baked goods to them, and in her latter years cookies and chocolate muffins from Costco.
Unfortunately, a meningioma brain tumor that was successfully treated about 15 years earlier began rearing its ugly head again and progressively did so over the remaining eight years of her life. 
Carol was a natural introvert and shrewd as they come. She chose her friends carefully, and being her friend was a compliment to one's character. She was a perfectionist who ran a tight ship at home and held high standards, sometimes mercilessly, but was very loyal. Sadly, her partner of nearly 50 years did not have the same measure of devotion and loyalty, and when the goin' got tough, Mike got goin' elsewhere in the midst of an apparent late life crisis. A salute to her iron will, she was determined to outlive "the b@$*@#!." With multiple relapses and neurosurgeries, she eventually contributed to clinical research in meningiomas with participation in a clinical drug trial at the Ivy Brain Tumor Center at Barrow Neurological Institute. She remained in remission the longest of all the participants, with the exception of a 20-something young man. Many thanks to her neurosurgeon of over 20 years, Dr. Kris Smith, neuro oncologist Dr. Amir Azadi, and research nurse Mindy for their exceptional and compassionate care.
In an example of her faith (and following many hours of Joyce Meyers sermons) she eventually found forgiveness in her heart for the cheato bandito. Soon after, she let Jesus take the wheel and start driving her home to heaven, still displaying such endurance and determination in her last days that her hospice nurse declared Carol to be her spirit animal. She was otherwise healthy as a horse; but for the freakish occurrence of the darn tumor, we are convinced she might have lived forever. 
If she could read this obituary now, she would probably look disapprovingly at us and use our first and middle names telling us this is "very uncouth." However, she would probably then crack a smile and chuckle a bit that we got a wild hair. We'll miss her and that sly grin immensely. Secretly, she would be proud of raising independent, strong-willed, unapologetic daughters.
In heaven, Carol will reunite with her grandfather, Carl Sargent, adopted father James Smith, and beloved grandmother Thelma (Benson) Sargent. She is survived by her mother, Jessie (Sargent) Stewart, brothers Randy (Carol) Smith and Charles "Chuck" Smith, sister Brenda (Bernie) Chavez, daughters, grandchildren, great-grandson Lukas, and many nieces and nephews.
A memorial service in her honor was held on July 12 in Joplin at Faith and New Hope Church. Interment was at Wild Rose Cemetery, followed by a reception.
Oct. 1, 1948 – July 15, 2021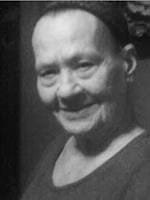 Carolyn Faye Winters, age 72, of Webb City, passed away Thursday at Mercy Hospital Joplin.
She was born on Oct. 1, 1948, in Town Creek, Ala. to Montgomery and Christine Duncan. 
Carolyn is survived by her mother Christine Smith, of South Carolina; a sister Kathy Boling, South Carolina; three children, a son Larry W (Tracey) Johnson, daughter, Tina M Dean, and son Ronnie R Klinger; special companion Marlin Crousore; seven grandchildren, Vanessa M Dean, Cody L (Daisy) Dean, Brittany N Dean, Emily E Cook, Erika N Johnson, Bethany A Johnson, and Aaron W Johnson; and seven great-grandchildren. 
She was proceeded in death by her father, Montgomery Duncan; two sisters, Linda S Duncan and Sandra K Decker; and three brothers, Donald E Duncan, Ronnie R Duncan, and Keith R Duncan.
No services have been planned at this time. Arrangements are under the direction of Simpson Funeral Home.