As of Wednesday, June 23, 2021
May 1, 1930 – June 20, 2021
Barbara Lucille Christman Alumbaugh, 91, of Webb City, passed away on Sunday morning after an enduring battle with heart issues, beating cancer and nearly outlasting COVID-19.
Barbara was the middle child born to James D. Christman and Josephine Helm Christman on May 1, 1930, in Denver, Colo. She spent most of her childhood and was a lifelong resident of the extended Webb City, area and graduated as a Webb City Cardinal. (She passed down the mascot from her letter sweater to me. Some people made fun of the wimpy bird from the '40s, but I wore it on my letter jacket with pride – Ron.)
She was married to Alfred P. Alumbaugh on July 29, 1949. They were married at the preacher's house and got quite a ways down the road before realizing Alfred had forgotten to pay the preacher. (Grandma loved to tell this part of the story where they turned the car around to pay the preacher. – Lauren.) One son was born into their union in April, 1961. Soon after, she was able to buy a piano and began taking lessons.
Barbara was a loving mother/mother-in-law, grandmother, and great-grandmother. Her family was her joy. Looking through recent photos we see her zest for life and "making the best of it." She was an avid reader, always looking for a good book to dive into.
She was the early faith leader of the family and insisted on respect for the Church, The Bible, and our daily walk.  She told of an experience with the Lord when she was young and how she gave her heart to the Lord.
Her life experiences were many and varied.  She worked as a telephone operator in the Webb City/Joplin area for many years. She also worked as a checker at Grampa's Discount. Her final occupation was telecommunications and store information in Montgomery Ward at the North Park Mall.
 After Alfred's passing in 1993, she maintained a home in Webb City welcoming friends, family,  a ladies card club and developing deep, fond relationships with her grandkids while they attended Missouri Southern State University. When asked to write down her life story she only focused on positive events and the good times. Such is this proud and dedicated generation. Barbara was extremely friendly and always intriguing in conversation.
She is preceded in death by husband Alfred; parents, J.D. and Jo Christman; and brother, Jim Christman.
Barbara is survived by her sister, Joy Deich of East Wenatchee, Wash.; nieces and nephews; one son Ron Alumbaugh and his wife Terri, El Dorado Springs; three grandchildren, Lauren Wilkins and husband John Wilkins, Ozark, Logan Alumbaugh and wife Kiley and great granddaughter Hattie, Mt. Vernon, and Taylor Williams and husband Zach and great-granddaughter Hazel, and expecting great-grandson Reece in July, Joplin. 
Barbara was a kind, sweet person. My mom and I just talked and Mom said, "She was such a good big sister all of these years. She really cared about me." She really did. They had a sisterly love and truly cherished each other. – niece Jacki Fischer
I got a lot closer to Grams during college. I would bring in Chinese food and we would play poker with a big ziplock bag of quarters. – Logan
I care about you and your Mom. Very kind and caring lady to Mike and I as we grew up on our lane in Webb City. – Brad Harding
My Grandma… Sassy, sophisticated, and a straight-shooter. She was my oldest best friend, my golden edition BFF. She made me feel like the most beautiful, smart and talented person. She loved me and my family in the most pure and unconditional way. We shared many meals together. She always set the table and refused to let me wash a single dish. When she said grace, she would always say, "And thank you for Jesus." She prayed with the innocence of a child. I often called her cell phone as I drove places. She would ask me what John was making for dinner and after I described it she'd say, "He's gonna spoil you yet." She told me many times about how my daddy was "so much fun to raise." She was a very proud mama and grandma, proudly bragging on the accomplishments of her family members. She lived simply, not accumulating many possessions, but she displayed my sister's pottery and artwork in her home. She kept a bookmark I had given her about 15 years ago that said "The best moms get promoted to Grandma." Grams loved to read and did so at an impressive pace. She subscribed to a mail-in book club for a while and would finish reading several books in a month. But if you asked her which one was her favorite, she'd tell you "the Bible." Grandma had made peace with her Lord and with the idea of leaving this earth. I am so blessed I got to know her, as an adult. – Lauren
Graveside services will be held at 10 a.m. Thursday at Mt. Hope Cemetery. Arrangements are under the direction of the Hedge-Lewis-Goodwin Funeral Home.
Oct. 8, 1944 – June 19, 2021
Alfred "Fred" Martin Martino, age 76, passed away Saturday at his home with family at his bedside. He was born on Oct. 8, 1944, in Pittsburg, Kan. to Frank and Virginia Martino. 
Fred attended Cherokee, Kan., schools and graduated in the first graduating class of Southeast High School in 1962. He graduated from Kansas State College in 1967 with a B.S. in business administration. 
In 1967, he married Rebecca Harrison, who survives of the home. Fred worked as a State Farm claims adjuster and agent and as a yellow page salesman. He was a member of the Army Reserves. Fred is also survived by his son Travis and his wife, Joni, granddaughters Sophia and Lola, sister Jerry, and numerous nieces and nephews. He enjoyed playing Minecraft with his younger granddaughter, Lola, and following his older granddaughter Sophia's softball career. 
Memorial contributions may be made to the Prostate Cancer Foundation or Golden Paw Animal Shelter in care of Midland Cremation Society, 1515 W. 10th St. Suite B, Joplin MO 64870. A celebration of life will be held at a later date. 
April 15, 1953 – June 22, 2021
Steven Lee Stapleton, 68, passed away Tuesday at his home. 
Steve was born April 15, 1953, in Webb City to Walter "Herbie" and Diana "Nani" Stapleton.
He is survived by two brothers, Sean Stapleton and wife Lucretia, Springfield, and Tony Stapleton and wife Jean, Grove, Okla.; one sister, Michelle Stapleton Shaw, Neosho; three children, Kris Stapleton and wife Tracy, Alba, Denver Stapleton, Joplin, and Michelle Green, Springfield; nine grandchildren; two great-grandchildren; and several nieces and nephews.
Steve was an avid motorcycle enthusiast. He was in the saddle over 50 years. In his younger days he played in numerous bands and had a passion for music. He never met a stranger and loved to talk to anyone who would listen. His favorite stories to tell included his younger days when things were simpler. He loved to make people smile and always said, "If I can make on person smile then it's been a good day." Steve will be greatly missed by everyone.
A celebration of life will be planned and posted for those who wish to come. Arrangements are under the direction of Simpson Funeral Home.
April 1, 1959 – June 19, 2021
On June 19th, 2021, Sonya Jo Terry (Platner), 62, passed away surrounded by family.
Sonya was born in Joplin on April 1,1959. She graduated from Carl Junction High School, class of 1977, where she enjoyed being a cheerleader and playing softball. 
Sonya worked at Devore Trucking before taking ownership of Devore's Western Store in Joplin with her husband Rick, from 1995-99. They also owned Terry's Western Store in Goodman. She then became the proud owner of Sonya Jo's Fitness in Joplin. Sonya worked the last 10 years at Freeman Hospital in the admissions office, where she met many great friends. 
Sonya married her loving husband, Rick Terry, on Dec. 9,1993. They continued to spend the next 27 happy years together. Sonya and Rick loved their life together. They enjoyed camping with close friends and family, going for rides together on their trike, taking family vacations and spending every moment they could with their grandchildren and great-grandchildren. 
She absolutely loved being Granny Grunt to her grandchildren and great-grandchildren. Watching them grow was her greatest happiness. She loved craft time and taking as many pictures as she could of them. She has numerous books and boxes of pictures of her loved ones she has taken throughout her life. 
She will be forever remembered by her loving husband Rick Terry and their loving dog Rusty; her five children and their spouses; Chad and Samantha Terry, Justin Chandler, Brandon Chandler, Michael and Stacey McQuality, Danielle Terry; mother and stepfather, Ruth and Richard Manes; four brothers and sisters-in-laws, David and Mariella Platner, Dan and Debbie Platner, Steve and Tricia Platner, and Shawn and Billie Platner; 10 grand, and two great-grandchildren, Elizabeth Chandler, Brayden Chandler, Camden Chandler, Jaron Pellham, Hailey Chandler, Brooklyn Chandler, Maison McQuality, Maleah McQuality, Ally Jane Terry, Skylar Banks, Olivia Banks, and Johnathan Chandler; loving best friends Billy and Belinda Fleming; along with numerous cousins and close friends. 
Sonya is preceded in death by her father, Jim Platner; stepfather, Ernie Devore; and granddaughter Stormie Chandler. 
Funeral services were held Tuesday at the Faith Assembly of God Church, with burial at Mount Hope Cemetery. Contributions may be made to the American Cancer Society. Arrangements were under the direction of Mason-Woodard Mortuary.
April 5, 1945 – June 16, 2021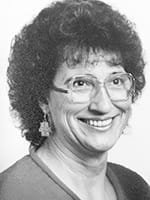 Helen Winn, age 76, of Webb City, passed away on Wednesday, June 16, at Webb City Health & Rehabilitation. She was born on April 5, 1945, in Joplin, to Charles Brown and Dorothy (Rundle) Brown.
Helen worked in the restaurant business for many years and attended Nashville Christian Church until her declining health would no longer let her.  She loved the Lord, and over time gained a great appreciation for her daughter and grandchildren.
She is survived by her daughter, Juliet Hardee, Webb City; a grandson, Theron Hardee, Webb City; three sisters, Mary McCumber, of Kansas, Dixie Briggs, Waco, Mo., and Martha Brown, of Oregon; two brothers, Johnny Brown, Webb City, and David Brown, Webb City; a niece Lasheika Bish, Joplin; and many nieces and nephews.
A memorial service was held Mondayat Nashville Christian Church, with the Rev. Woody Wilkinson officiating. A committal service was held at Webb City Cemetery. Arrangements were under the direction of Simpson Funeral Home.