As of Wednesday, Sept. 14, 2022
Cities without a state are in Missouri 
Nov. 26, 1944 – Sept. 17, 2022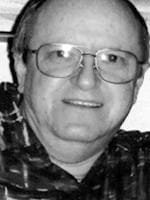 I am saddened to announce the death of my father, Ronald D. Demery of Joplin, who passed away at Mt. Vernon Veterans Home on Sept. 17, from cardiac and pulmonary complications. I, along with countless others will miss his kindness, humor, and geniality very much.
Ron, born Nov. 26, 1944, led a fulfilling and happy life, especially after marrying Margaret Lim in Kuala Lumpur, Malaysia, on June 21, 1968, and settling in Carl Junction. After 31 years, he retired from Empire District Electric Company in Joplin.
He is proceeded in death by wife, Margaret Demery; mother Ina LaRue Demery and father Walter Demery, of Webb City; brothers Bill Demery and Robert Demery, Joplin, Richard Demery, Metz, Mo., and David Demery, Carl Junction; and sisters Maxine Szueber, Reyno, Ark., and Rosemary Hester of Joplin.
He leaves behind his son, Albert Demery, of Los Angeles; numerous family members; extended network of friends, from the Veterans Home, Joplin Stamp Club, etc.; as well as military brothers from his six years in the U.S. Army, serving in Germany as an enlisted man and Vietnam as an officer, for whom he greatly enjoyed organizing reunions.
A visitation was held Tuesday, Sept. 20, at Mason-Woodard Mortuary, followed the next day by a private burial ceremony. Memorial contributions may be made to the Pulmonary Fibrosis Foundation (www.pulmonaryfibrosis.org).
Feb. 6, 1933 – Sept. 5, 2022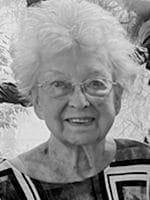 Phyllis (Newby) Jones, age 89, passed away on Sept. 5, in Weslaco, Texax. She was born on Feb. 6, 1933, to Daniel and Jewel (Mayfield) Newby in Webb City. She married Robert Jones in April of 1998, who passed away on June 20, 2016. She was previously married to Howard House Sr. on Feb. 10, 1952, who passed away on Sept. 7, 1997.
Phyllis spent most of her life as both an educator and a homemaker, achieving her masters degree in elementary education. She was a fan of the Kansas City Chiefs, and more specifically, Patrick Mahomes. Phyllis was also an avid Webb City Cardinal fan, cheering from her residence in south Texas.
She loved to sew, read her Bible, and delve into the scriptures. Camping with friends and family was something Phyllis thoroughly enjoyed. She had a vast array of family and friends that spent time with her, and she enjoyed seeing all of their accomplishments and pursuits in life.
Phyllis is survived by her children, Howard (JoAnn) House Jr., Joplin, and Sherri (Chip) Weeg, Lake Ozark; stepsons David Jones, Durango, Colo., and Bobby (Laura) Jones, Durango; stepdaughter Virginia O'Loughlin (Harry), Harlingen, Texas; grandchildren Erika DeMoss, California, Mo., Ryan (Regina) DeMoss, Pataskala, Ohio, Brendan D (Bekah) House, Reeds Spring, Valerie (David) Mathews Marshfield, Patrece (Bryan) Simpson, Joplin; stepgrandchildren Amber Torres, Lake Ozark, Kristen (Jim) Hayes, Austin, Texas; great-grandchildren Ellie House, Sophia House, Nathanael Mathews, Lillian Mathews, Jameson Mathews, Elly Torres, Andre Torres, Ary Anderson, Brooklyn DeMoss, and Cheyenne DeMoss; along with stepgreat-grandchildren Davis Jones, Abbey Jones, Chris O'Loughlin, Shawn O'Loughlin, and Jeff O'Loughlin.
Phyllis was preceded in death by her parents, Daniel M Newby and Jewel, seven brothers and sisters, as well as husbands Howard House Sr. and Robert Jones.
A graveside service to remember the life of Phyllis was held Sept. 12, 2022, at Mt. Hope Cemetery. Memorial contributions may be made to the Howard F House and Phyllis Newby House-Jones Memorial Scholarship Fund, in care of Simpson Funeral Home in Webb City.