Nov. 9, 1951 – March 27, 2022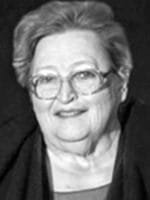 Shirley Joan Dugan Lytle, of Galena, Kan., passed quietly into her heavenly home on Sunday, March 27. She was the daughter of Miles and Lois Dugan, born Nov. 9, 1951, causing great excitement as she was the one and only girl in the Dugan family.
Shirley was one of the students in Miss Jessie Ditson's first kindergarten classes held in her home after her retirement from the Galena school system. She continued her education in Galena, graduating with the class of 1969. After graduation she was employed by St. John's Hospital for several years. She was married to Maurice William Lytle on Oct. 5, 1974
Shirley was very active in her Christian walk. As a member of the Galena United Methodist Church, she taught the children's class and sang in the choir. When she and Marurice resided in Webb City, she became a member of Central United Methodist Church. Again, she was involved in children's ministry. She and Maurice participated in the Shoebox Ministry, again focusing on needs of children. She was the leader of the women's group, Worker's for Christ.
She and Maurice then made their home in Galena. As her health started to fail, she was more confined to her home and enjoyed the art of card making, and would, when she could, join her Webb City church friends. She was initiated into Chapter AB of the P.E.O. Sisterhood of Galena on May 4, 2006. Until lately she enjoyed sending out the chapter's newsletter.
Shirley is survived by her husband and mother, sisters Cathryn (Rick) Ezell, of Galena, and Marilyn (Chris) Nelson, Wichita, Kan.; her pride and joy, grandson, Elijah Wayne Lytle-Collier, Neosho; cousins, nieces and nephews; her "bonus daughter" Angie (Tremayne) Darkis and her children, Cody (Caitlin) McLean, Naomi (Anthony) Curtis, Levi (Jordan) Collier; and several great-grandchildren.
Shirley was preceded in death by her father, Miles R. Dugan; and a special niece, Jessica Anne Nelson.
A memorial service will be held at 11 a.m. Saturday, April 9, at First United Methodist Church, Galena, with Pastor Dorcia Johnson officiating.
Memorials may be made to the Galena United Methodist Church Building Fund. Arrangements are under the direction of Parker Mortuary.
June 6, 1938 – March 18, 2022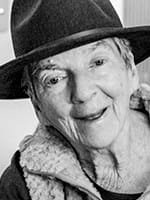 Deanna Palone, age 83, of Alba, passed away Thursday, March 18, following a sudden illness at Sarcoxie Nursing Center surrounded by her family. 
Deanna, daughter of Claude "Duck" and Opal (White) Betebenner, was born June 6, 1938, in Alba, where she resided most of her life. Following graduation from Alba High School in 1955 she worked for Jasper County Title Company in Carthage. It was there that she met her husband Richard Palone. They were married June 25, 1960, at Alba Christian Church.
Deanna is survived by her husband, Richard Palone. They are preceded in death by their firstborn son, Richard Mark Palone, and daughter-in-law, Shawna A. Palone. They are survived by son, Wade L. Palone, daughter Lisa D. Passley and husband Danny; grandchildren, Lacey Passley, Anna Passley, Cheyann Meador (Jonathan), and Tucker Palone (Samantha); great-grandchildren Corbyn and Berklee Palone; brother-in-law Woodrow "Pete Jr." Palone (Caroline), sister-in-law Catherine "Susie" Rosser; and numerous nieces, nephews, and friends. Deanna is also preceded in death by her sisters Rose Powell, JoAnn Betebenner, Betty Epperson, Mary Frances Betebenner; brothers Claude "Son", Rod, Jon, Larry, and Bob Betebenner; sister-in-law Virlinda Trimble; mother- and father-in-law Woodrow "Pete" and Pauline Palone.
Deanna loved her family deeply. Together they enjoyed weekend camping trips, family vacations, and traveling many places throughout her lifetime. She was an active member of Alba Friends Church serving the Lord with her many gifts. She taught Sunday school, helped with VBS, and served up her famous angel food cake at many chili supper fundraisers. Deanna stayed busy through the years as a room mother and as the volunteer school librarian at Alba Elementary School. She met many people when she delivered meals through the Meals on Wheels Program.
Deanna also exhibited artistic talents. She was gifted in oil painting, ceramics, cross-stitch, latch-hook, and cooking. Many people benefited from her talents over the years.
Deanna was loved by family and many friends. She had a heart for people and loved to give gifts. She never forgot a birthday. She supported her grandkids by attending sporting events she knew nothing about but was always their biggest cheerleader.
Family and friends will miss her dearly, but to quote her, "I'm not going to say good-bye, but see you later." We look forward to that day when we can be united again.
The family would like to acknowledge and express gratitude to the devoted staff at Sarcoxie Nursing Center for the wonderful care Deanna received.
A celebration of life service will be held at 3 p.m. Saturday, March 26, at Alba Friends Church. Memorial donations may be made to Purcell Friends Cemetery, P.O. Box 43, Purcell, MO 64857.