As of Wednesday, Dec. 28, 2022
Cities without a state are in Missouri 
March 29, 1943 – Dec. 26, 2022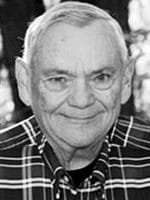 On Monday, Dec. 26, Ted Atnip passed on to his home in Heaven at the age of 79. Ted was a lifelong farmer, rancher and meat cutter in the Jasper County area, living two miles north of Alba  with his wife, Lee, for 59 years until his passing. 
Ted was born on March 29, 1943, to Carl Henry Atnip and Zelma (Hughey) Atnip, both of whom preceded him in death as well as three brothers, Austin, Max and Jimmy. Ted was a 1961 graduate of Alba High School. He married Lenora (Lee) Baker on Aug. 17, 1963, at Purcell Baptist Church. Ted accepted Christ as his Savior at the age of 12. He loved God with all his heart and soul and served as a deacon at Purcell Baptist Church and New Providence Baptist Church for a combined 49 years, while also serving as a lay preacher for many years to local churches in the area. 
Ted was a lifelong fan of the St. Louis Cardinals and the Kansas City Chiefs and was also an active baseball and basketball coach to many young men in the local area from 1971 to 1988. One of his most favorite activities throughout the years was attending sporting events and watching extracurricular school and community events involving his family members as well as his extended family of youth in the local area. 
Ted is survived by his wife, Lee, and their four children, including son, Carl, and daughter-in-law, Amy; son, Brian, and daughter-in-law, Debbie, with their four children, Braden, Loran, Chandler and Dylan; daughter, Mindy, and son-in-law, Doug with their three children, Kelsa (Dusty), Gavin (Ashley) and Cale along with three great grandchildren, Brynleigh, Rylann and Colson; son, Marty, and daughter-in-law, Trenna, along with their four children, Erin, Avery, Kilie (Taner) and Kelsey (Cole) as well as five great grandchildren, Leah, Parker, Braelyn, Brody and Idris; three sister-in-laws, Delores Atnip, Pat Baker and Sandra Shively and one brother-in-law, Bob Shively, along with many nieces, nephews, cousins and extended family. 
Visitation will be on Friday, Dec. 30, from 6 to 7 p.m. at Purcell Baptist Church, and the funeral service will be at 10 a.m. Saturday, Dec. 31, at Purcell Baptist Church. Burial to follow at Purcell Cemetery. 
Memorial contributions may be made to New Providence Baptist Church building fund, in care of Ulmer Funeral Home. 
Arrangements are under the care and direction of Ulmer Funeral Home.
Sept. 1, 1941 – Dec. 21, 2022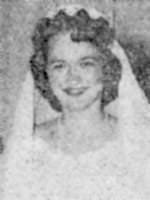 Margery Annette Johnston, age 81, of Joplin, passed away on Wednesday, Dec. 21, at Freeman Hospital in Joplin.
Margery was born Sept. 1, 1941, in Joplin to the union of Neil and Lenore (Underwood) George. She graduated from Joplin High School in 1959. She married Ralph Michael Johnston in September 1963. Together they were blessed with 44 years before his passing June 20, 2008. 
Margery worked at JCPenney, Kitty Campus, a daycare at First Baptist Church of Carl Junction, Miller's Manufacturing and Walmart. She enjoyed baking, dancing, sewing and being with her grandchildren. For Christmas, she made clothing for her daughters' barbies and outfits for Ken. She sewed together sweaters for all four children to stay warm, and boy did they stay warm in those sweaters. She danced from a young age all the way through high school. Later on, she taught dancing lessons at a studio. Margery sewed together stuffed animals for her children on Valentine's Day and one day she even sewed together a huge foot to replicate Big Foot. She baked three different batches of cookies every Friday for her children to have over the weekend. She was a part of the club "4H", which consisted of women that got together to sew and crochet. She was a member of First Baptist Church in Carl Junction. Her children were a part of the church choir, and it was not uncommon to find Margery sewing together dresses for them and the other kids in the choir. She was an amazing mother and grandmother.
In addition to her parents and husband, Margery was preceded in death by her sons-in-law, John Cates and Dave Coulston; a sister-in-law, Sherry George; and one grandchild, Jim Cramer.
Margery is survived by her four children, Tammy Cates, Tracy and husband Jim Cramer, Michelle Coulston, and Mike and wife Lisa Johnston; nine grandchildren, Hope Cates, Joshua Coulston, Hannah Clemons, Faith Cates, Caleb and wife Petra Johnston, Matthew and wife Dakota Coulston, Isaac and wife Maycee Johnston, Zach Coulston, and Claudia Johnston; four great-grandchildren, Bayliegh Cramer, Kaydynce Cramer, Talia Clemons, and Hadi Clemons; and two brothers, Neil George, and Warner and wife Jeanne George.
Memorial contributions may be made to the American Cancer Society for the liver cancer division.
Funeral services were held Wednesday, Dec. 28, at Parker Mortuary, with pastor Ben Johnson officiating. Interment followed at Ozark Memorial Park Cemetery.
June 20, 1928 – Dec. 23, 2022
Heaven gained a special angel on Dec. 23, when Marietta "Mam-ma" Webb King, 94, went to be with our Lord and Savior after a battle with Alzheimer's.
Marietta was born on June 20, 1928, to Asa Joel and Edith Bottom in Webb City. She graduated from Webb City High School in 1946, then went on to graduate from Missouri Baptist Nursing School in St. Louis in 1948. Marietta spent most of her life in the Webb City area.
Marietta spent over 40 years in nursing with most of her time in labor, delivery and postpartum as well as in surgery. She worked at Jane Chinn and Freeman hospitals.
Marietta has touched many lives throughout her life and even late in life through her loving heart.
Marietta loved her family above all else. Marietta was preceded in death by her husband Howard King, her parents Asa Joel and Edith Bottom, brother AJ Bottom and great-granddaughter Cassandra Moran.
She is survived by her son Paul Sipeer, of Massachusetts; daughter Sandi Flesher and husband Tony, Oronogo; granddaughters, Shawnna Grigsby and husband Steve, Bella Vista, Ark., Danielle O'Neal and husband Todd, Durant, Okla., and Janette Hill and husband Todd, Queen Creek, Ariz.; great-grandchildren Patrick Grigsby and wife Maddie, Bella Vista, Aaron Grigsby, Bella Vista, Andrew O'Neal, Durant, Kaitlyn Hill and husband Lee, Queen Creek, Alex Moran, Oronogo, Dakota Barker, Durant, and Brooklyn, Cole and Ryker Hill, all of Queen Creek; and six great-great grandchildren.
Funeral services will be at 11 a.m. Thursday, Dec. 29, at Hedge-Lewis-Goodwin Funeral Home. Burial will follow at Mt. Hope Cemetery. Memorial contributions may be made to the Alzheimer's Association.
Nov. 5, 1930 – Dec. 25, 2022
Harold Lee Williams, of Kimberling City, went to be with Jesus surrounded by family on Christmas Evening, Dec. 25, 2022.
Born a twin on Nov. 5, 1930, in Webb City, to Fred and Murriel Williams, he lived in the Carterville, Webb City and Joplin area most of his life. He also lived in Grove, Okla. for seven years in retirement, and moved to Kimberling City to be near his children two years ago.
Lee graduated from Carterville High School in 1948. He attended classes at Ozark Christian College in Joplin and took industrial courses at the University of Missouri in Columbia.
Lee taught welding classes at Franklin Technical School for the Joplin R-8 school district for 27 years. He also was a preacher, and served as a minister at Smithfield Christian Church, Avilla Christian Church, Westside Christian Church in Joplin, Fir Road Christian Church, and Afton Christian Church in Afton, Okla. He was a man of God and devoted to prayer.
He served in the Army National Guard from 1951-1965 and attained the rank of second lieutenant.
He was interested in community, and served as a councilman in Webb City for several years.
Lee Williams was a hard-working man. He worked hard for the Lord, and he worked hard to support his family. He ALWAYS put family first. He enjoyed gardening and fishing, he remodeled many houses, worked construction on many churches, and was always helping his kids and grandkids on construction projects. He took great pride in building a new house for his bride after retiring.
Lee and Mary Dean celebrated their 71st wedding anniversary on Dec. 21. They have three children: Rhonda (Bill) Wyrsch, Branson West, Laurel (Rod) Miller, Reeds Spring, and Kent (Pam) Williams, Kimberling City. Lee was blessed with 15 grandchildren, Blake (Tricia) Deardorff, Grant (Jennifer) Deardorff, Drew Deardorff, Justin (Kari) Wyrsch, Michael Wyrsch, Jason (Shawna) Miller, Caleb (Heidi) Miller, MaLee (Rick) Clark, Luke (Kari) Miller, Keegan Miller, John Mark Miller, Gabriel Williams, Joel Williams, Ressie (Chase) Cooper, Beau Catron; and 20 great-grandchildren that he always called GREAT!
Lee is survived by his sweet and devoted wife, Mary Dean. She cared for him always, but was his primary care giver over the past 11 years or so as he declined slowly from Alzheimer's. Her love and care for Papa Lee is a beautiful example for all of her family, and we thank her from the bottom of our hearts.
Lee was preceded in death by his parents, Fred and Murriel Klein Williams; his siblings, LeRoy Williams, Zella Williams Johnson, Juanita Williams, Gerald Williams, Gene Williams, twin sister Bessie Lorraine Williams Halteman, and Jimmie Williams; and his infant son, Keith Allen Williams.
Our Papa Lee will be forever loved and missed by his family and by so many friends and those he brought to the Lord.
Graveside services are 3 p.m. Thursday, Dec. 29, at Webb City Cemetery, with Kent Williams officiating. The family will receive friends prior to the service, at 2 p.m. Thursday, at Hedge-Lewis-Goodwin Funeral Home. Pallbearers will be Blake Deardorff, Grant Deardorff, Drew Deardorff, Jason Miller, Luke Miller, Gabriel Williams, Joel Williams and Alex Medeiros. Memorial contributions may be sent to: The Unleashed Program, First Christian Church of Kimberling City, 5 Hilltop Drive, Kimberling City, MO 65686.