As of Wednesday,  Jan. 18, 2023
Cities without a state are in Missouri 
Sept. 7, 1955 – Jan. 16, 2023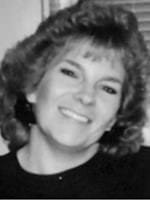 Mrs. Teresa Ann Decker, 67, of Webb City, departed this life Monday morning, Jan. 16, in the comfort of the Solace House of the Ozarks with family all around. 
Teresa entered this life Wednesday, Sept. 7, 1955, in Webb City, born to the union of Chuck and Betty (Dodson) Hedgecorth. She was a lifelong resident and a 1973 graduate of Webb City High School. 
On Oct. 3, 1974, she was united in marriage to the love of her life, Steve Decker. They have shared the last 48 years together and have two children, Cassandra (Decker) Fisher and Zachary Decker.
She really enjoyed outdoors, camping, fishing, swimming, ceramics, plants, music, spending time with family and hanging out with her girlfriends.  She loved life to the fullest and had an abundance of family and friends who will miss her greatly. 
Her parents and brother, Kent Hedgecorth preceded her in death.
Teresa is survived by her husband, Steve Decker, of the home; a daughter Cassandra Fisher and husband Eric, Webb City; a son Zachary Decker and wife Kylee, Webb City; five grandchildren, Lauren Fisher, Dawson Decker, Drake Decker, Gracie Braunschweig and Beau Braunschweig; an older brother, Mike Hedgecorth; two younger sisters, Christy (Hedgecorth) Smith and Kathy (Hedgecorth) Ellison; her lifelong best friend, Rhonda Riddle; and a host of other family and friends.
Services will be held at 2 p.m. Friday, Jan. 20, at Emmanuel Baptist Church, preceded by visitation at 1 p.m. Arrangements are under the direction of the Hedge-Lewis-Goodwin Funeral Home in Webb City. 
July 5, 1946 – Jan. 13, 2023
Anita Jean Henson, 76, of Joplin, passed away on Friday, Jan. 13, after a nearly 12-year battle with cancer.
Anita was born on July 5, 1946, to the late Fred and Dorothy (Carlton) VanPelt. She attended Eastmorland Elementary School, Joplin High School, and graduated from Kansas State College of Pittsburg with a bachelor's degree in teaching. 
She married Robert "Bob" Henson on Aug. 10, 1969. For more than 25 years, Anita taught elementary school in Pittsburg and Webb City. She received the Webb City Cardinal Award as an outstanding teacher in 1998.
Anita is survived by her husband, Bob; her children, Rob Henson and his wife, Heather, and Amy Johnson and her husband Everett; her grandchildren, Caroline Henson, Grant Henson, Hayden Henson, Anna Kate Henson, Madison Johnson and Logan Johnson; her brother, Rick VanPelt and his wife Kay; her cousins, Tom McKay and his wife Brenda, Marilyn McKay, and Jane McKay; her nephew, Ryan VanPelt and his wife Jennifer; and her niece, Natalie Dodd and her husband Michael. 
Anaita's funeral service will be held at 2 p.m. Friday, Jan. 20, at First United Methodist Church in Joplin, with Pastor Chris Belk officiating. A private family burial to follow.  Memorial contributions may be made to the American Cancer Society. Arrangements are under the direction of Parker Mortuary.
Nov. 3, 1956 – Jan. 16, 2023
Roy Gene Hodges, 66, of Webb City, passed away peacefully on Jan. 16, in his home surrounded by his family following a yearlong illness.
Roy is survived by his loving wife, Lettie, just shy of 11 years; his daughter, Heather Anderson and husband Wes, Joplin; his son, Jeremy Hodges and wife Angie, Miami, Okla.; his stepson, Trey Tripp and wife Kimberly, Pulaski, N.Y. He will be forever cherished and remembered by his eight grandchildren, Brooklynn, Brianna, Hailey, Brett, Tanner, Hannah, Cohen, Rose. He is also survived by his seven great-grandchildren; his siblings, Shari Adams and Willa Franklin; and several nieces, nephews and extended family. Roy was preceded in death by his parents, Roy and Daisy, and two siblings, Neil and Joann.
Roy was born Nov. 3, 1956, in Odessa, Texas. He graduated in 1975 from Shawnee Mission East High School in Shawnee Mission, Kan. He served 14 years in the Iowa and Missouri National Guards and was very proud of his Choctaw Indian heritage. He was also a member of the Joplin Lodge #335 Free and Accepted Masons.
The simplest of pleasures in life brought great joy to Roy. Family first, hunting, fishing, metal detecting and "tinkering" in his shop. He had an uncanny ability to repurpose his "finds" and could build and create anything he set out to. Roy retired in 2023 after 37 years as a welder for Eagle Pitcher.
Funeral services will be held at 1 p.m. Friday, Jan. 20, at Hedge-Lewis-Goodwin Funeral Home, with Pastor Mark Sanders officiating. Burial will follow at the Oak Hill Cemetery in Galena, Kan.. The family will receive friends at noon in the funeral home. Pallbearers will be Jeremy Hodges, Brett Graham, Tanner Hodges, Cohen Hodges, Trey Tripp and Wes Anderson, with Dalton Watkins, Shannon Low and Lucas Sanders serving as honorary pallbearers.
Edy Newby, a retired school librarian, passed away Wednesday, Jan. 18. 
Her obituary is not yet available.