Ancestors, Legends & Time
Old settlers shared their first-hand memories in 1931
In 1931, 91 years ago, the Chamber of Commerce held an "Old Settler's Reunion" in celebration of Webb City's 55th Birthday. They invited some settlers who were originally around for the beginning of Webb City in 1876. Those settlers were able to share first hand memories of Webb City in the beginning. They also recorded those memories in print so others could feel like they were there also. Here are some of those memories that were shared in 1931.
One of the main speakers was E.T. Webb, the son of John C. Webb, the founder of our great city. E.T. arrived in Jasper County years before there was even a thought of Webb City. E.T. spoke of the banking industry as that was his expertise. He went to Indianapolis to study banking before he and his father established the Webb City Bank in 1882. Webb spoke of the first three assistant bank clerks: Clem Fishburn, W.S. Chinn and Tom Coyne. Webb also mentioned the beautiful counters made by the father of Walter Spurgin. They had been installed in the first brick building in Webb City and the first home of Webb City Bank, located on the southeast corner of Webb Street and Broadway. He said the counters were lined inside with quarter-inch steel  and armed with revolvers, handy to resist robbers. Another interesting tidbit of information shared by Webb was that neighboring stores had shotguns, also handy to greet would-be robbers.
A.D. Hatten took the podium to share his memories of his first mine in 1883. From his handy vest pocket ledger, he noted that he had cleared $842 per week, mainly due to the fact that he kept his overhead to a minimum. Hatten mentioned his connection to the Webb City Bank. He had become a member of the trustees board in 1890 and he was still on it that day in 1931. And he kept that position until his death in 1950. From his proceeds from the Center Creek Mine, Hatten and Raymond Ball built the second brick building in town at the northeast corner of Allen (Main) and Daugherty streets in 1887 and started a grocery store at Allen (Main) and Church streets in the early days. When the Mineral Bank in Carterville went under, A.D. Hatten made a personal deposit in the Webb City Bank large enough to cover all the Mineral Bank deposits. The size of the deposit was not mentioned but he covered $67,000 in customer deposits and he became the owner of the Mineral Bank's assets. He was a hero in the minds of many bank customers.
The next speaker was Miss Ella Helm, who told of coming to Webb City for a visit in 1880s. Greely Gaston talked her into taking a teaching position in the eight-room Central School house on Webb Street. There were 450 pupils and seven teachers. In 1890, the first school board was organized. That same year, there was a smallpox scare and the school was shut down. However, they still had graduation ceremonies for the six 1890 graduates. Miss Helm recalled construction of the new brick Central School building on Webb Street in 1894 to replace the wood framed Central School. Miss Helm was also there to see the building of the wonderful new, large high school built on Broadway Street in 1912.
Harry B. Hulett said he remembered his first view of Webb City in 1877, as he fought the mud from Thoms Station to the Buffalo Hotel on Webb Street.  He said the next morning, as the sun came up, and he looked out the window, there were only a handful of buildings that made up the town of Webb City. In later years, Hulett followed Spracklen by organizing the second city band with uniforms.
Lon L. Ashcraft was just a boy when his family arrived here in 1875 and his father was one of the original town trustees. He recalled them burning the entire prairie in the fall of 1875 as they prepared to lay out the town of Webbville. Ashcraft recalled that in later years, a Carterville gang raided Webb City, as a way of seeking revenge for one of the gang members being confined in jail the night before. A merchant was killed during the raid. The city jail was burned, and Ashcraft added that one man's mustache was shot from his face.
Another early settler, Thomas Coyne, who came to Webb City at the age of 2, had passed away two years before the "Old Settler's Reunion". His parents had built the Transient Hotel on East Main (Broadway). Coyne started working the mines at age 12 and was one of the first assistant clerks for the new Webb City Bank and eventually becoming vice president under his brother-in-law, A.D. Hatten.  He was also a pitcher for the Webb City Stars. His career included being a mine operator and owner of more than 20 mines. Coyne was noted as being influential in the building of Webb City from a small mining camp and not just because he owned the Coyne Lumber Company.
It is great to have recorded comments of those who were here in the early days of Webb City. Names of the past were mentioned that we can still connect to have reminders of their presence in the building of Webb City. And many of those mentioned have descendents still living in Webb City today.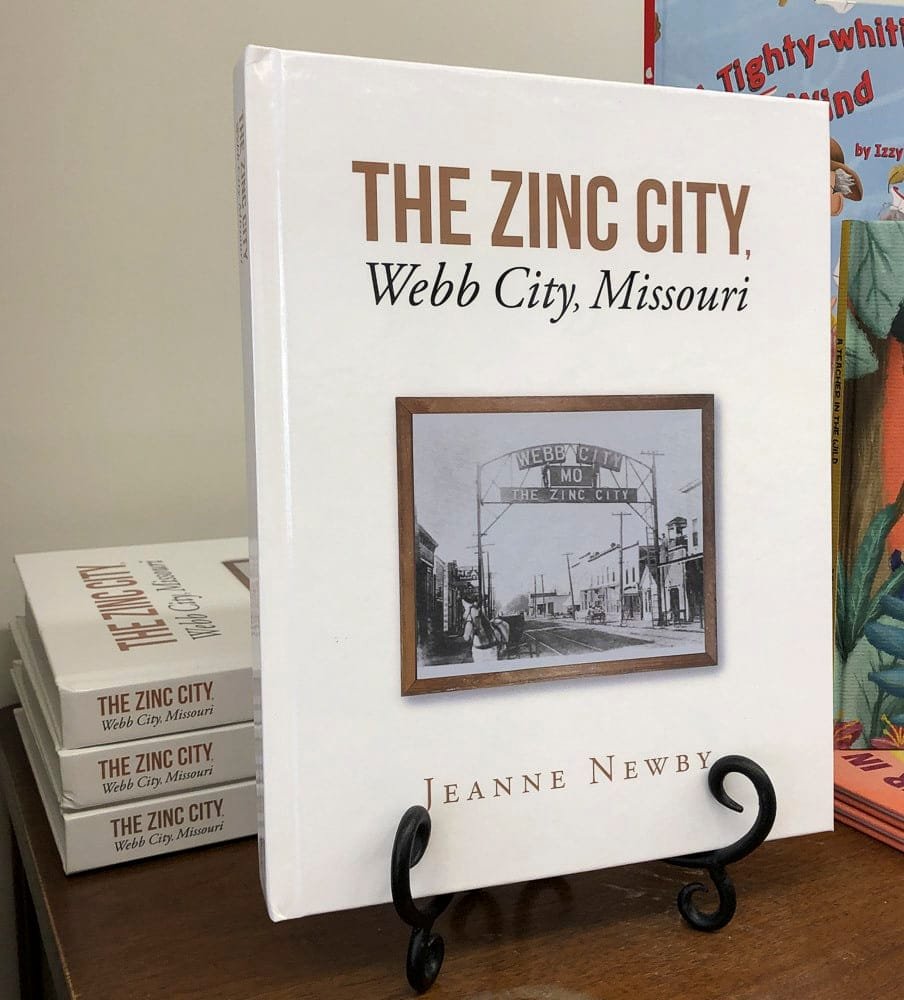 Jeanne's new book, "The Zinc City, Webb City, Missouri" is now available at Webb City Chamber office and other local retailers, such at Maggie Jane's Gifts, at 8 S. Main St.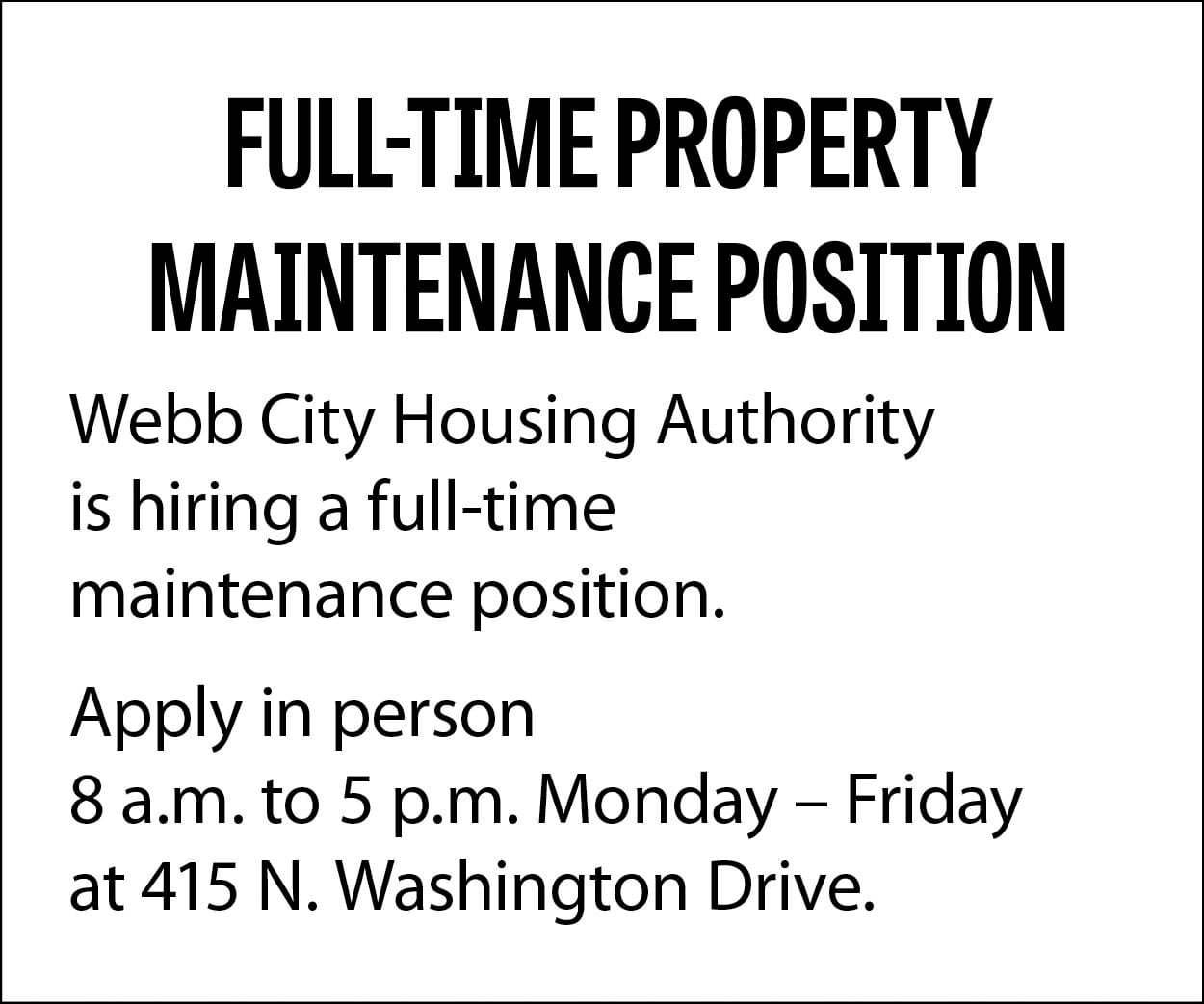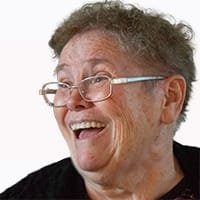 Jeanne Newby
A lot of us appreciate the Bradbury Bishop Fountain, but Jeanne actually worked behind the counter making sodas while she was in high school. She knows everything about Webb City and is a member of the Webb City R-7 School Board.