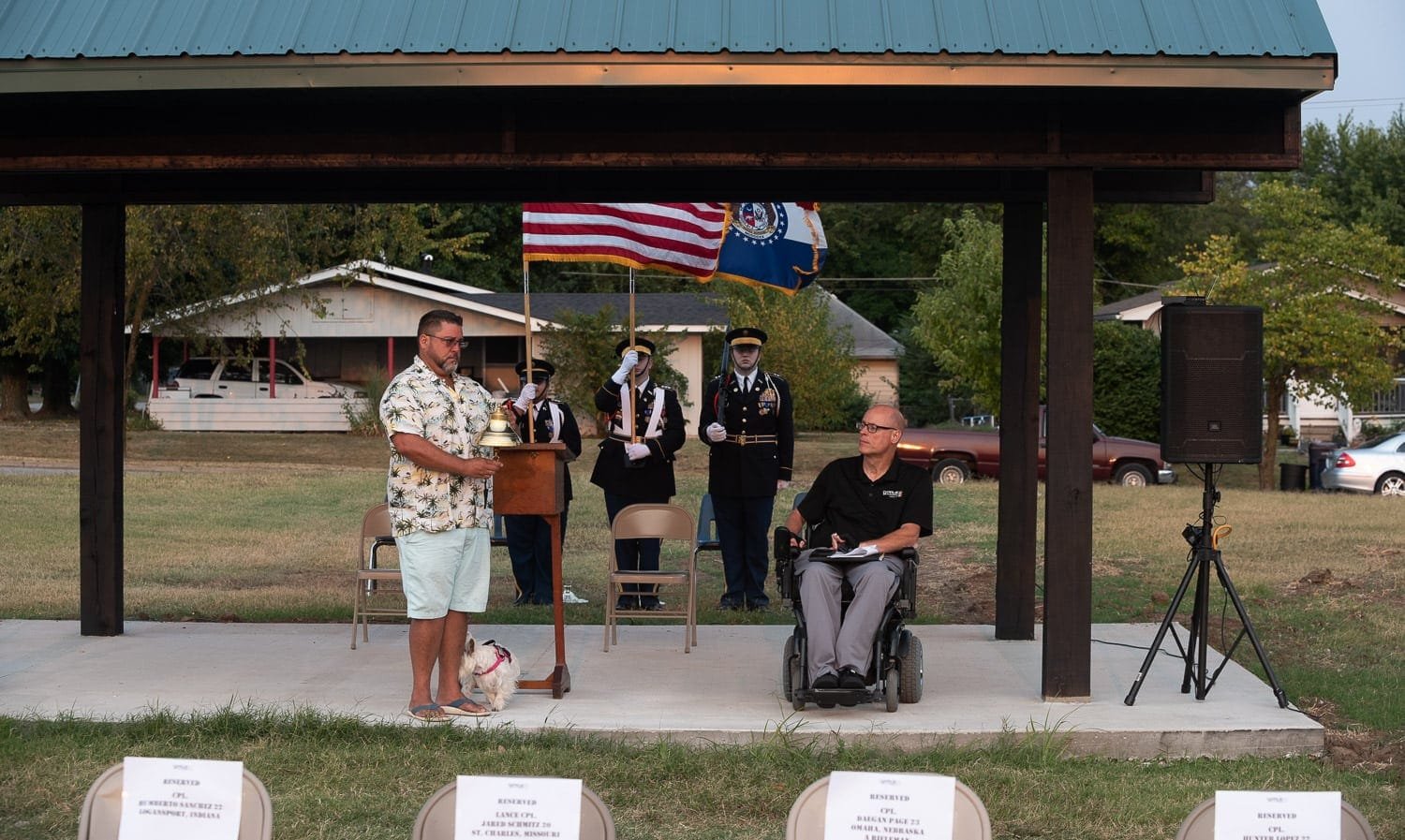 Empty chairs were reserved for the 13 soldiers killed by a bomb attack during the Afghanistan evacuation last month.
Patriot Day held to observe 20th anniversary of Sept. 11 attacks
Somber ceremony recalls moments of plane crashes and recent deaths during evacuation
Before the car show, food trucks, concerts and fireworks Saturday, King Jack Park at the base of the Praying Hands was the cite of a 9/11 20th anniversary ceremony.
Scott Hettinger of Charlie 22 Outdoors arranged and conducted the ceremony. His friend, Josue Rivera Class, from Austin, Texas, rang a bell at 7:46 a.m., when the first plane crashed into the World Trade Center and five more times, marking when the three other planes crashed and when the towers fell.
Sam Stanley and Roger Koch were two of the veterans attending the ceremony. The Webb City JROTC color guard presented the colors.