Hotel Maine was on Broadway between Tom and Hall streets.
Ancestors, Legends & Time
Peace and quietude bid welcome to the hungry and weary at the Hotel Maine
We often hear of the Newland Hotel and the Middlewest Hotel and some of the smaller ones, like the Webb City Hotel and others. But along Broadway Street were several hotels. One I found with unique architecture was the Hotel Maine. So I thought we could share a bit of history.
Hotel Maine – 1899 Webb City enjoyed the distinction of possessing a really first class hotel; a home-like resort, where peace and quietude bid welcome to the hungry and weary, the tables being a special feature, laden with choice food properly cooked and served in good style. (According to the 1899 Webb City Gazette.) 
The Gazette went on to describe the Hotel Maine as; thirty large, clean, nicely furnished rooms, thoroughly ventilated from a sanitary stand-point, having means of producing sweet sleep to thousands of both home and transient people. The office, dining room and parlors are large and well appointed. 
The Hotel Maine was managed by Albert D. McFall, described as a pleasant, genial, and affable landlord as of 1899. The hotel clerk was Miss Lulu Douglas. 
The Hotel Maine was located on what then was known as Main street (the name of the street changed to Broadway in 1920.) The hotel was located between Tom and Hall streets. The streetcars from Carthage, Galena, Joplin, Carterville and Prosperity passed by the Hotel Maine's door every few minutes. 
Patrons received a free ride to the Frisco Depot in the West End. The Missouri Pacific depot was only two blocks from the hotel. 
Mr. Albert D. McFall was born Sept. 29, 1850, in Bartholomew, Ind., raised on a farm and emigrated to Missouri in 1879. In 1883 McFall tried his hand at opening a hardware store and grocery business in Girard, Kan. In April 1898, he sold his business in Girard and leased the Hotel Maine in Webb City. He married his wife, Fannie D. Douglas, of Girard, in 1883.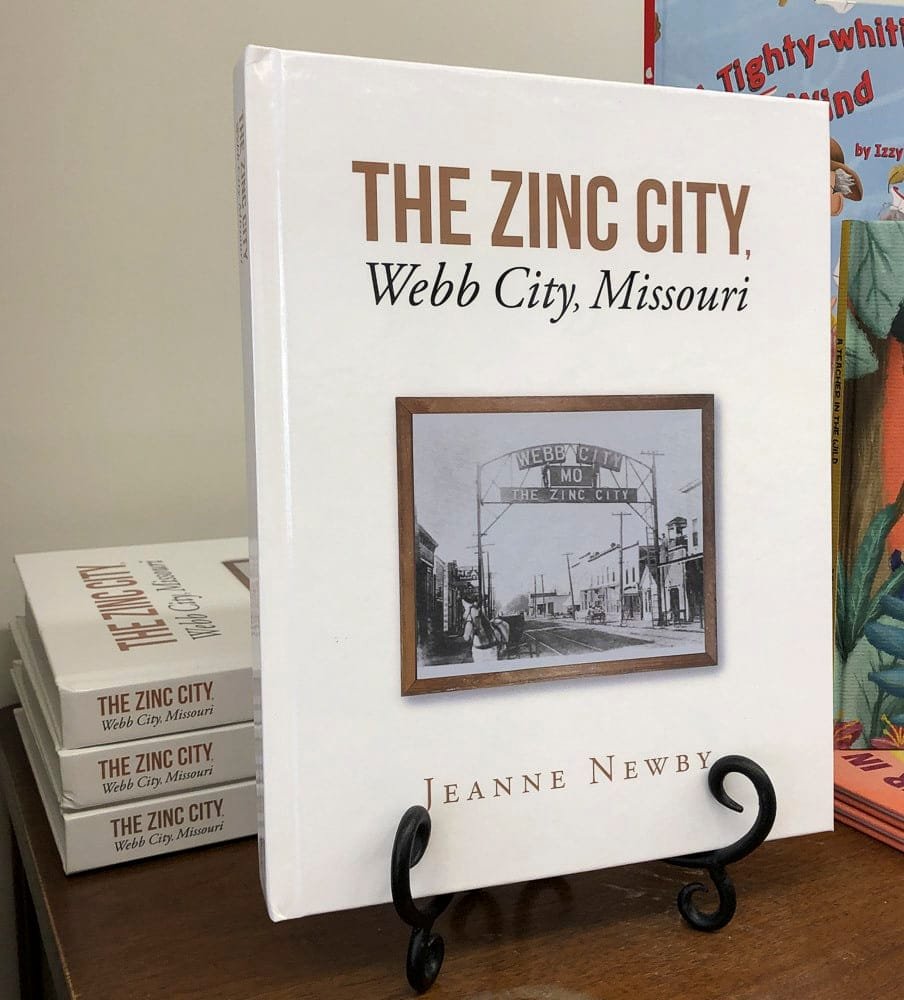 Jeanne's new book, "The Zinc City, Webb City, Missouri" is now available at Webb City Chamber office and other local retailers, such as Maggie Jane's Gifts, at 8 S. Main St.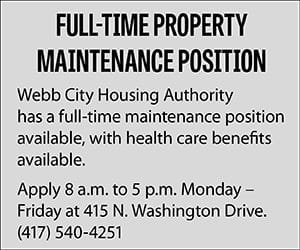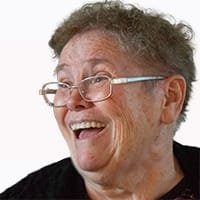 Jeanne Newby
A lot of us appreciate the Bradbury Bishop Fountain, but Jeanne actually worked behind the counter making sodas while she was in high school. She knows everything about Webb City and is a member of the Webb City R-7 School Board.