Ancestors, Legends & Time
Percy Wenrich snuck into the House of Lords to learn more about music
Anyone who played a musical instrument in school probably remembers Ernie Williamson's Music store in Joplin. Before it was Ernie Williamson's it was known as J. Frank Williams' Music Store.
A young man by the name of Percy Wenrich worked at J. Frank Williams in the late 1890s. He would play sheet music on the piano for customers. There were two pianos back to back and Percy and his friend Rube Stone would sit and play melodies together. The customers would stand and listen to these young musicians for hours.
Percy's favorite song was "Bunch of Blackberries." For some reason, that song would cause Percy to have urges to write music of his own. He loved the new sound of ragtime that was sweeping the nation. His favorite song writer was Scott Joplin and he loved to hear the piano playing of "Blind Tom" Green Bethune and "Blind Boone" John W. Boone. He was able to hear Blind Boone perform at the Methodist Church, but if he wanted to hear his other favorites, he would have to go to the House of Lords, located across the street from where the Conner Hotel would be later be built in 1908.
There was always a crowd of women outside of the House of Lords waiting for their husbands to come out. It seems there was an arrangement with the mining companies that the miners would be paid at the bar. The saloon operators would pay the miners with heavy silver dollars with the hopes that the miners would lighten their load by spending plenty of those silver dollars right there in the saloon as they made their way to the door. 
The women would wait outside since they weren't allowed inside the building. If the husbands took a little too long and the ladies were afraid they were spending the family's money, there were a couple of tough guys who were eager to make some extra money. For two dollars they would go inside and throw the husbands out the door. 
The two dollars was worth it for the ladies and those men made a lot of money by the end of the evening.
Percy knew those same tough guys would be paid to throw him out if he was caught inside the House of Lords. So he worked up a plan with his good buddy Rube Stone. Rube had become friends with Babe Latour, one of Joplin's well known gamblers.
Lionel "Babe" Latour was well known in the area for his flashy shoes, big yellow tie, blazing cuff links and a carriage that was considered the "Corvette" of that era. But even with his flashy gambling ways, Babe was a softy. He could never turn down an honest plea for help. Anyone who came to him for help, no matter what color his skin or where he was in the ranks of society, if he was asking for a little money to help him through hard times, Babe would give him five dollars…no more, no less…everyone knew that was the amount that Babe would give, five dollars.
Now, Percy and Rube didn't need any money, they just needed to get inside the House of Lords, and Babe was their ticket. On the night that Scott Joplin, the Father of Ragtime, was playing, Babe was able to sneak the boys in the back door and stationed them behind a screen where they could listen to the music… the music that made Percy come to life. There were several nights that Babe helped the boys listen to the music of Scott Joplin.
Then one day, Scott Joplin and his Texas Quartet were scheduled to play at Lakeside. Scott's music was the beat of ragtime (known as America's folk music), the happy music of the banjos. Many young men of this area were influenced by Scott Joplin and went on to write many wonderful songs, such as Theron Bennett from Pierce City, who wrote the classic "Meet Me in St. Louis."
That day at Lakeside, Percy got the chance to actually talk to his music idol and Scott gave him advice. "Put your ideas down on paper, and always write and play the way you feel." Percy always remembered this advice…to write, to play, to live from this heart… "the way you feel."
Percy wrote his first song and it was played at Schifferdecker Park (originally Electric Park). This was the beginning of Percy's career. He sold copies of his songs for 25 cents and he began to write more songs. For the old Oak Hill Golf Club of Joplin he wrote and dedicated a special song, "Oh How I Love the Nineteenth Hole When the Eighteenth Hole is Over."
Some of Percy's songs were "On Moonlight Bay," "When You Wore a Tulip," and "Put on Your Old Gray Bonnet." He had one song called, "We'll Drive to Dover," and when he was asked where Dover was located, he told them it was a few miles west of Joplin near the state line, just a cluster of buildings with a store, but still Dover set in "fields of clover."
Percy died in 1952 in New York at the age of 72. He had lived to see music make many changes and his music is still being played today. Even the Beatles humorously covered Percy's "On Moonlight Bay." Ragtime turned into jazz. And it's all a part of the Ozark history and American Folk Music.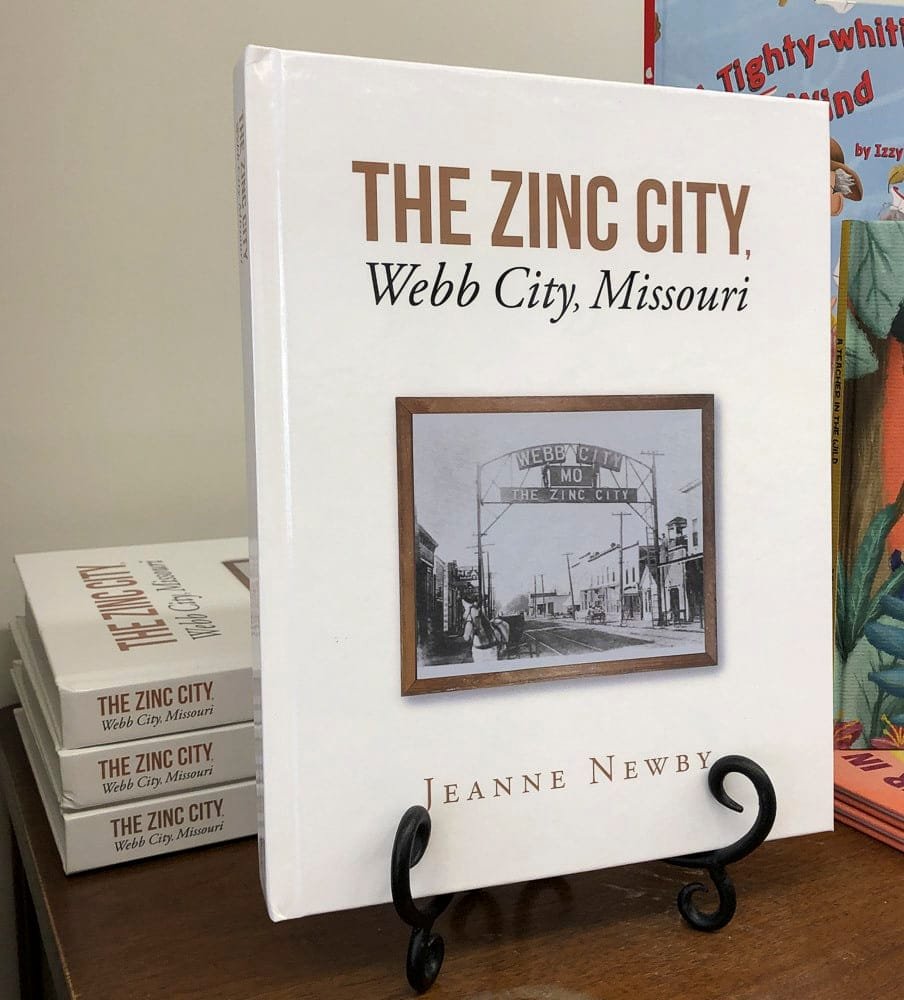 Jeanne's new book, "The Zinc City, Webb City, Missouri" is now available at Webb City Chamber office and other local retailers, such as Maggie Jane's Gifts, at 8 S. Main St.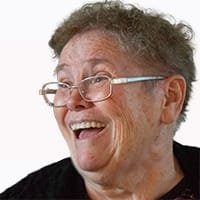 Jeanne Newby
A lot of us appreciate the Bradbury Bishop Fountain, but Jeanne actually worked behind the counter making sodas while she was in high school. She knows everything about Webb City and is a member of the Webb City R-7 School Board.