PRIDE & JOY IN CARDINAL STADIUM
After the win and the handshake line, the Cardinals sprint to sing the alma mater in front of the band stand and video board displaying the alma mater lyrics. Omari Jackson, Trey Roets, Cohl Vaden, Eric Fitch, Cade Wilson.
Webb City Schools, we sing to thee
Cardinals we will ever be
We boldly raise our colors true
red, white and Columbia blue
Revere the columns, students past
Friendships that shall ever last
Supernal dreams are born in thee
Our alma mater W.C.
W.C. is sung with EMPHASIS
Roman Hart and Jace Jones
Jonah Spieker, Braeden Christian, Angel Velasquez, Kane Ely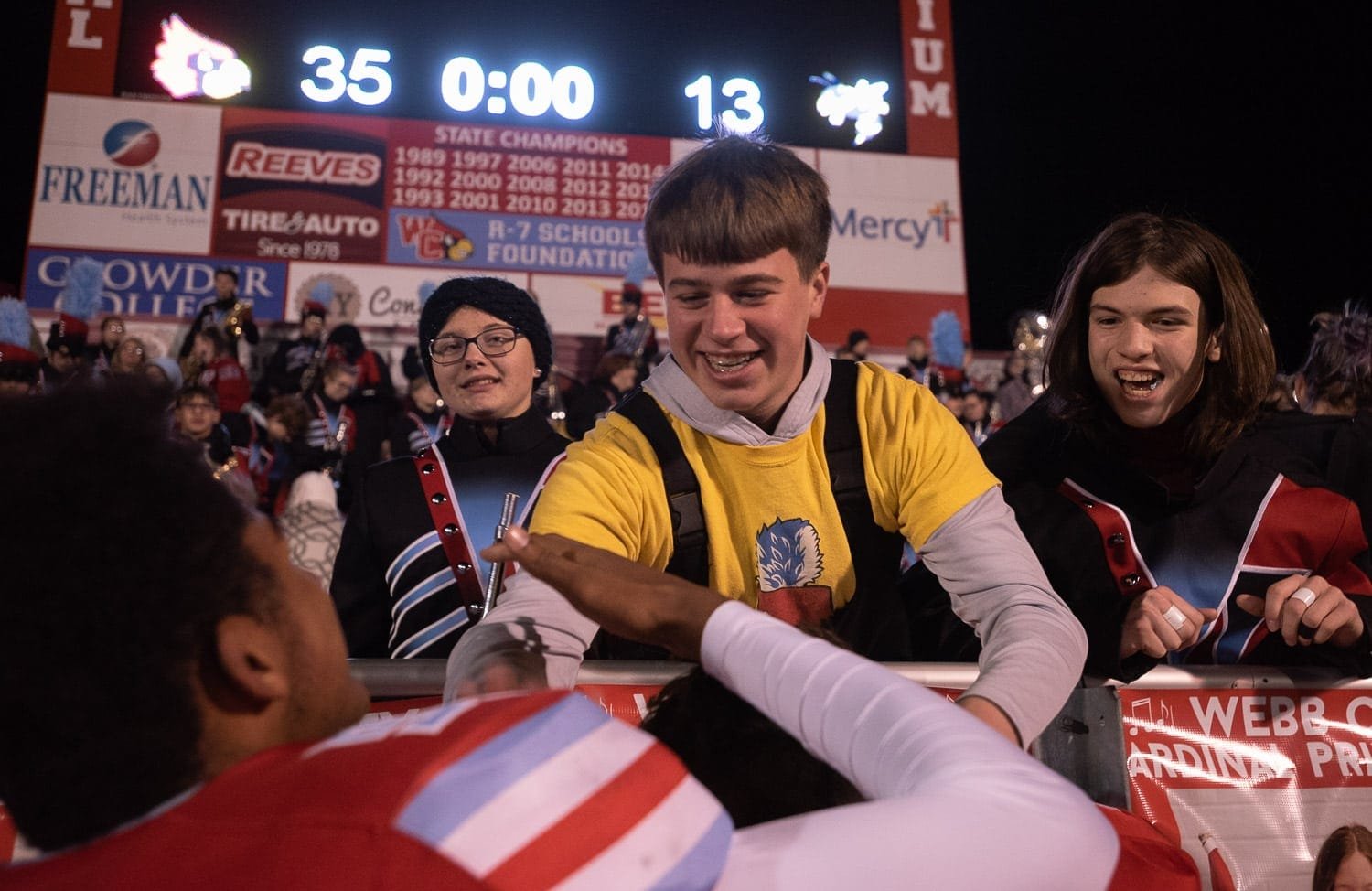 Lily McCaw, Trystan Lynch, Michael Mallory