Ancestors, Legends & Time
Private in Civil War militia was first awarded acreage that became Independent Gravel
Aug. 22, 1856, 20 years before Webb City became a city, President James Buchanan awarded Nathanial M. Crawford 120 acres of land in Jasper County for his service in the Georgia Militia Creek War as a private in Captain Lucas' Company. Other militia members awarded land in Missouri were Gordon Miller and Willis Kilgore, on Dec. 15, 1858, in Springfield.
Nathanial M. Crawford accumulated land through the years and when he died,  920 acres was left to his four children Mary, Callie, Louis and William, with the two sons being executors of the land in Missouri. They hired Elijah Lloyd as an agent to sell the land for $7.75 per acre on April 7, 1873. 
That was just before John C. Webb dug up that piece of lead that changed the history of this area and changed the lives of many who became miners, mine owners, businessmen and farmers,
The Crawford land was sold to John C. Guinn on Dec. 14, 1874. 
Guinn's name might sound familiar as he owned the Georgia City Mill and started the town of Georgia City. But that is not where the said land is located.
Guinn's land from the Crawfords was just north of where Webb City would be located. An area that we know would someday be known as Independent Gravel Co. 
Guinn leased the property to Webb City and Carterville Water Works for $1 on Nov. 14, 1889. The land was used to run water mains from Center Creek to Webb City. 
On the same land, Guinn also leased right of way for A.H. Rogers' Northern Electric Railroad Co., for $1 on Oct. 20, 1905.
On June 7, 1905, the gas company obtained right of way on the land for $1 to run pipes. And the railroad got easement rights on Nov. 15, 1906. 
Guinn wound up selling the land to Independent Gravel Co. on Oct. 24, 1906, 30 years after Webb City was incorporated. 
Independent Gravel occupied that area for over 100 years.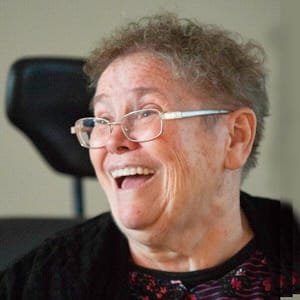 Jeanne Newby
A lot of us appreciate the Bradbury Bishop Fountain, but Jeanne actually worked behind the counter making sodas while she was in high school. She knows everything about Webb City and is a member of the Webb City R-7 School Board.