Russell's Cafe was in Sam Kallas' Coney Island building after the Coney Island moved. Most of us remember this cafe being in that location, 2 South Main St. Cafes in that location include: Russell's Cafe 1947-1953, Corner Cafe, Long's Green Lantern Cafe, and Webb City Cafe 1962-1974. Dave Collard moved his Missouri Farm Bureau agency into the building in 1979. He replaced it with the current brick building in 1990.
Ancestors, Legends & Time
Sam Kallas brought Coney Island dogs to Webb City
How many of you can reach into the memories stored in your mind and remember the Kallas home located on the southwest corner of Fourth Street and Oronogo Street (708 W. Fourth St.). The original Eugene Field School was located on the northwest corner of Fourth and Oronogo. 
Originally, the home sat on three acres. The land to the east of the new home was Sam Kallas' oasis, a place to relax and enjoy nature. When the new MacArthur highway came through Webb City, Kallas lost part of his oasis in the process – the area just south of Kallas' land. But Sam and his son, Paul, kept the remaining land in such beautiful condition that it brought many compliments to the Kallas families: Sam and Ada Kallas and later Paul and Alberta M. Kallas.
The park-like setting filled with beautiful trees and flowers. Children walking past the Kallas land had a hard time not running up and down the raised hills that bordered the property as they walked  (more like dawdled) on the way to the new Eugene Field between Fifth and Sixth streets on Oronogo Street. But they soon learned that if they went onto that property they would soon be joined by a man (Sam Kallas) who took great pride in his landscaped yard, and he didn't appreciate children messing with his hard work. They learned a big lesson on respecting someone's personal property.
Sam Kallas moved to Webb City from Kansas City. Before leaving Kansas City, he had been introduced to a wonderful new food item that was a hit in Kansas City. He thought he might introduce this new food to this small town where the Coney Dog had never been heard of before. Sam Kallas ventured to the west end of town to talk to Mr. Etter about designing a bun he would need. They worked together on their project and came up with the perfect Coney bun.
Kallas then went to visit with the owner of the Kress Store on Main Street to discuss a narrow stretch of land to the north of the dime store that had recently been used as an auction block for the weekly Sales Day. The land was not a good size to build anything of significance but it was the right size for Kallas' Coney Island. He built the small building that would make him famous in our area, but he never had possession of the land that he leased to build his building on in 1923.
Kallas ordered his wieners from a company in Chicago. He had a hard time determining how many of the wieners to order and how many buns to have Etter bake. After all, it was a brand new food item that had never been served to the citizens of Webb City. He was only charging 5 cents or six for 25 cents. What a bargain.
He worked for a while on his chili sauce before he felt he had the special sauce that would make his Coney Dogs taste the best. And popular they were. Those Coney Dogs were so popular that Kallas had to send for a special order of wieners to keep up with the demand. Saturday nights were his best night because Saturday nights in Webb City brought everyone to town to socialize.
During the week, Sam would make about $500 per day and on Saturday he would make $1,000. (This information was supplied by Kallas himself. Take a moment to figure out how many 5-cent Coney dogs you would have to sell to make $1,000. That's 20,000 Coney dogs. I do believe some folks ate more than one to warrant the selling of that many Coney dogs.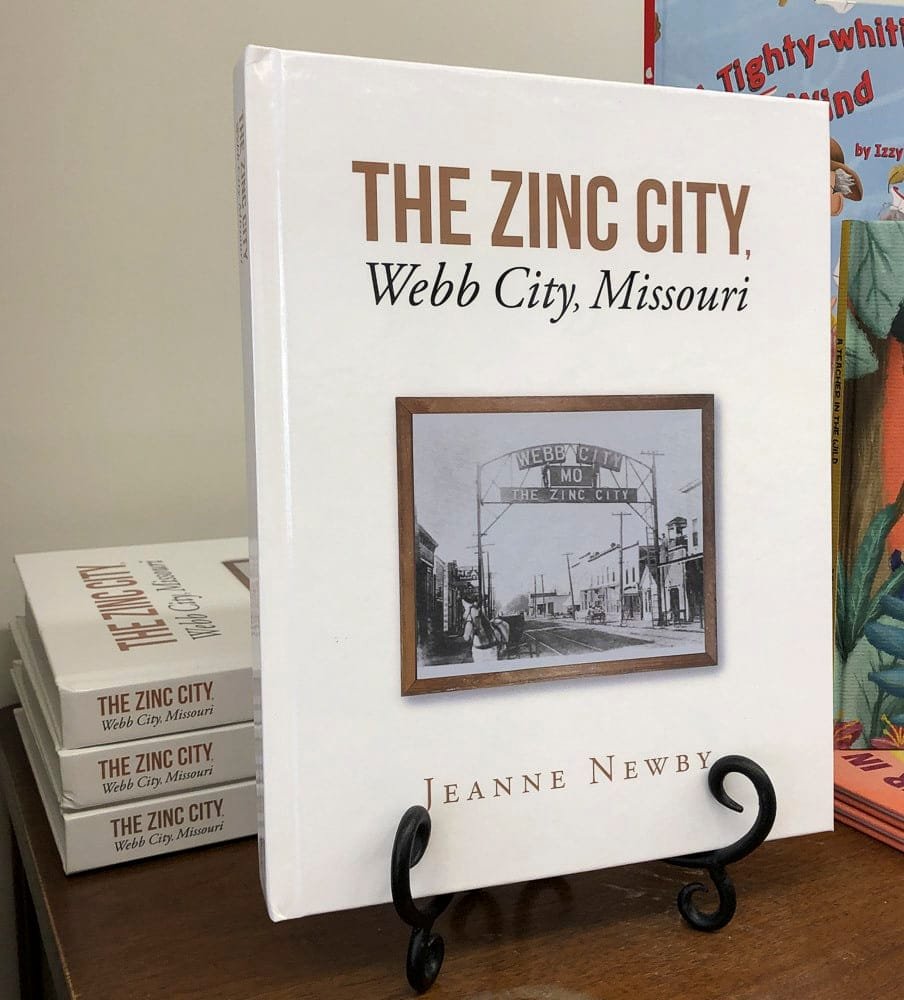 Jeanne's new book, "The Zinc City, Webb City, Missouri" is now available at Webb City Chamber office and other local retailers, such as Maggie Jane's Gifts, at 8 S. Main St.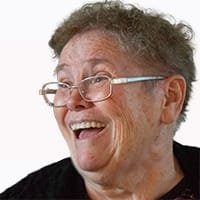 Jeanne Newby
A lot of us appreciate the Bradbury Bishop Fountain, but Jeanne actually worked behind the counter making sodas while she was in high school. She knows everything about Webb City and is a member of the Webb City R-7 School Board.