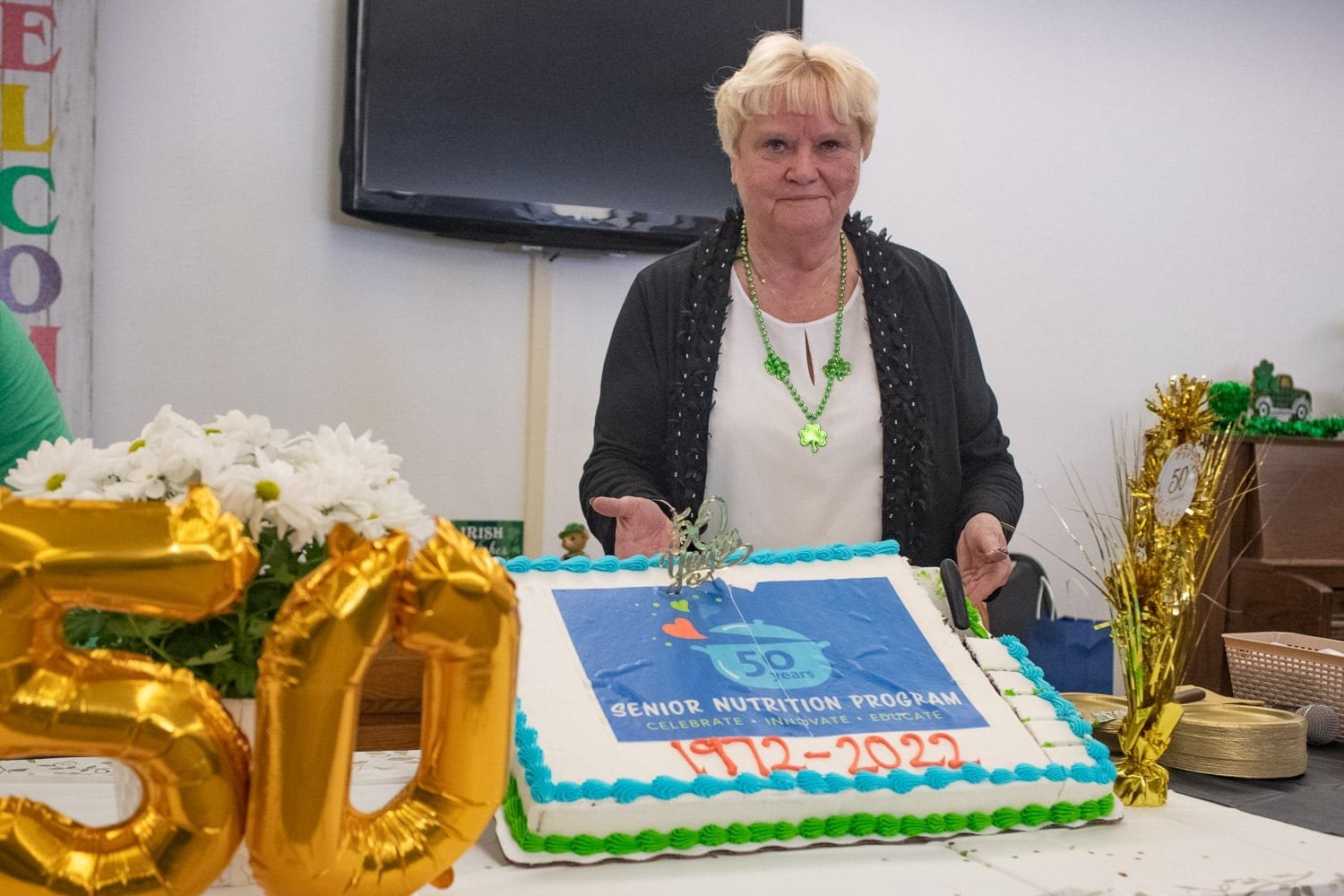 Senior Nutrition Program has been in Webb City for 50 years
The Webb City Senior Citizens Center celebrated the 50th year of the Senior Nutrition Program in Webb City Thursday with a favorite meal (fried chicken) and cake.
Meals on wheels and other Senior Nutrition Programs were begun here in 1972. It operated out of the Central United Methodist Church kitchen before the present senior center was built.
Cheryl Barchak, center director, says the center has seen a surge of people coming back after the long pandemic closure.
Lunch is served daily through the week, and activities are resuming.
There's even a new unofficial morning activity. "I'm supposed to be here at 7:30," says Barchak. "But I come in at 6:30 to fix coffee for a group of men that come in."
BREAKFAST FUNDRAISER
The community is welcome to a special breakfast at the center from 7:30 to 9:30 a.m. Tuesday, March 31.
Three to four pancakes, two to three slices of bacon, orange juice and coffee will be served for $3.50.
It's a fundraiser for the Webb City Senior Citizens Center Advisory Board.
The center, a city-owned facility operated by the Area Agency on Aging, is at 210 N. Pennsylvania St.