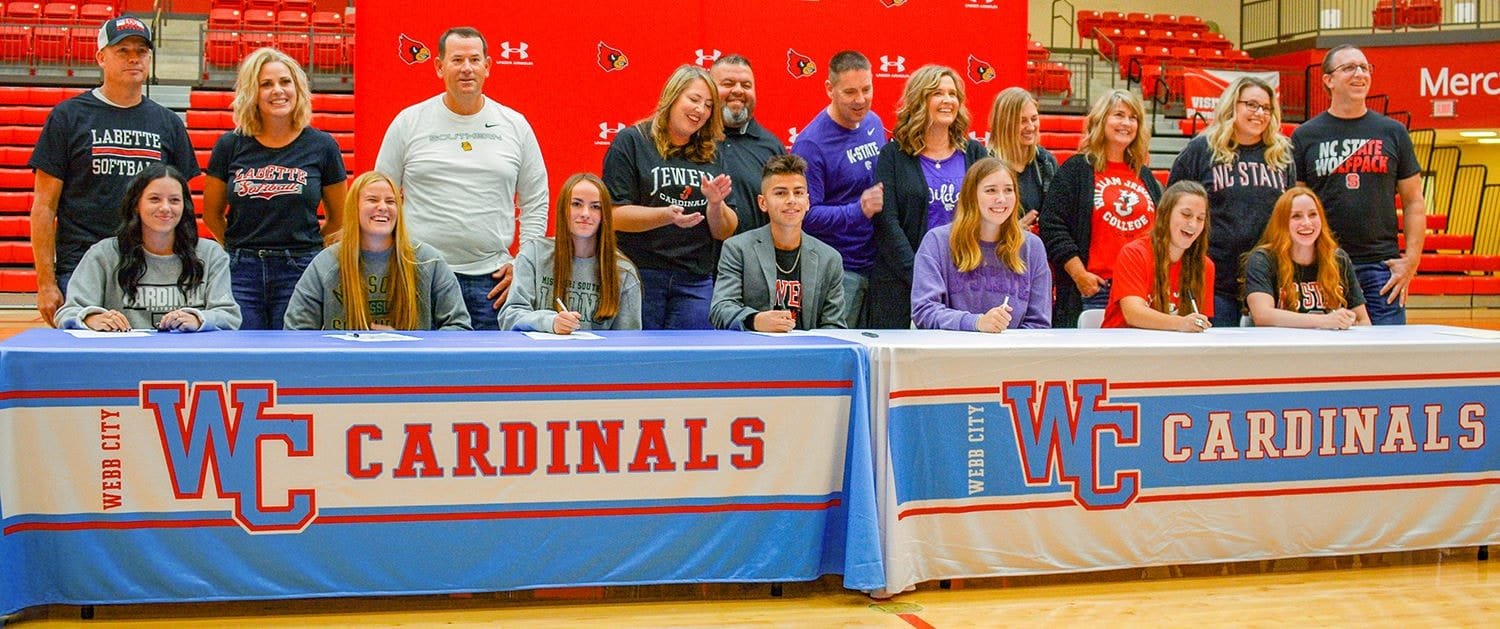 Emma Welch, Peyton Hawkins, Riley Hawkins,  Tristan Barroeta, Makenzie Storm, Anea Bemo, Aubree Brouwer. (JASON PEAKE PHOTO)
Seven Cardinals sign to play on at the college level
Seven Webb City High School student athletes formally signed letters of intent Wednesday, Nov. 10, in the Cardinal Dome.
In order as they sat at the table are:
Emma Welch is taking her softball talent to Labette Community College.
Twins Peyton Hawkins and Riley Hawkins have chosen to compete as Lions at Missouri Southern State University. Peyton will play softball, and Riley will join the track/cross country team.
Tristan Barroeta will continue playing soccer at William Jewell.
Makenzie Storm, a volleyball player and swimmer at WCHS, will go to Kansas State as a member of the rowing team.
Anea Bemo is another William Jewell soccer recruit.
Aubree Brouwer will swim for North Carolina State.
Jason Peake took the picture and has profiles of each signee at SOMO Sports.