As of Wednesday, June 1, 2022
Feb. 19, 1936 – April 21, 2022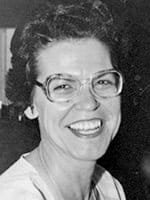 Shirley Ann Cullum, age 86, Webb City, passed away on Thursday, April 21, at Spring River Christian Village after a short illness.
She was born Feb. 19, 1936, in Kansas City, daughter of the late Robert and Clara Allen.
In 1954, she graduated from Planeview High School in Planeview, Kan. In 1956, she married Gerald Wright. They later moved to California, where she was a business manager for Tom Carrell Chevrolet. She was an active member of the Women of the Moose in Newhall, Calif.
After moving back to Webb City, she babysat her granddaughter and delivered Meals on Wheels for the Webb City Senior Center. After her granddaughter went to preschool, she worked part-time as the treasurer for the City of Carterville for 10 years. Shirley loved to garden, go fishing, crochet, read, do word searches and spend time with family and her friends at the Webb City Senior Center.
Shirley was a loving daughter, mother, grandmother, sister and friend. She was known and loved for her strength, her ability to listen and give great advice. She was a hard worker, very independent and had a generous spirit. She will be greatly missed and never forgotten.
Shirley is preceded in death by her parents Robert Allen and Clara Allen; brother, Bob Allen; and husband, Gerald Wright.
She is survived by her children, Pete Wright, Chuck Wright and wife Chris, and Jerri (Wright) Sargent and husband Lonnie; three grandchildren whom she loved and adored, Kylie and Christian Wright and Kamaryn Sargent. Her siblings include Jack Allen, Carol (Allen) Riley, Roy Allen and wife Gaye-Lynn, and Don Allen and wife Darlene.
A celebration of Shirley's life will be held at 10 a.m. Saturday, June 4, at Saint Paul's United Methodist Church in Joplin. Memorial contributions may be made to the Webb City Senior Citizens Center.
Aug. 31, 1954 – May 27, 2022
Lyndell Joe Edwards, 67, of Webb City, passed away on Friday, May 27, at Mercy Hospital Joplin.
Lyndell was born on Aug. 31, 1954, in Olton, Texas, to Marlin and Carma (McBroom) Edwards. On June 12, 1976, he married Elaine (Hearon) Edwards in Baxter Springs, Kan., and they made their home in Pittsburg, Kan., until 1979 when they moved to Joplin. In 1984 they moved to Webb City.
Lyndell has been the superintendent of wastwater services for the City of Joplin since 2008. 
Previously, he had several jobs after graduating high school in Golden City in 1972. He attended College of the Ozarks, Point Lookout, where he was a fireman until 1974. In 1976 he moved to Pittsburg, Kan., where he began working for Dickie Clay. He moved to Joplin in 1979 and began working for Ozark Engineering as a welder, saw operator, and later as a beam line operator. When Ozark closed in 1982, he decided to continue his education at Missouri Southern University, graduating with a bachelor's degree in biology in 1988. At that time, he took a position at Eagle Picher as an environmental engineer and later as the wastewater manager. 
Lyndell enjoyed bowling and playing golf with his friends, but his favorite activities revolved around deer hunting, reloading and guns. He was a member of the Joplin Elks. He was an avid reader. His favorite books were the Louie L'Amour westerns, Sherlock Holmes, and Hercule Poirot. He enjoyed watching western movies, including those starring John Wayne and Clint Eastwood, and playing with his dogs. His favorite "girls" were Milly, Molly, and Maggie, all black lab mixes. His current buddy was T'Bone, a Vizla/German shorthair pointer mix.
He is remembered by all who knew him as "one of a kind." He had a dry sense of humor with a unique personality. You never knew what he was going to say or do next. Friends and family alike have numerous funny stories and crazy antics to tell. His friends describe him as "quite a character," "the nicest crabby person I ever knew," "always ornery", "partner in crime," and the latest was "grumpy old man" from his favorite nurse at Mercy. 
In addition to his wife, Lyndell is survived by his son, Justin Edwards, Webb City; his father Marlin Edwards and his sister Quilla Edwards, both of Olton, Texas; two grandsons,Keegan Lumley and his wife Erika, Wilmington, N.C., and Logan Edwards, Webb City; and a host of family and friends. He is preceded in death by his mother; and his daughter-in-law, Michelle (Lumley) Edwards.
Funeral services were held Tuesday, May 31, at the Purcell Baptist Church. Arrangements were under the direction of Mason-Woodard Mortuary & Crematory.
Jan. 25, 1954 – May 29, 2022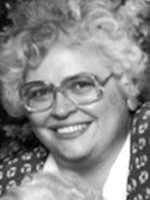 Debra Fredrick, age 68, a lifelong resident of Webb City, passed away peacefully on Sunday, May 29. 
Debra was born on Jan. 25, 1954, in Webb City, the daughter of Floyd and Carol (Rea) Fredrick. 
Debra loved doing Bible research and sharing what she learned with others. She loved reading and loved making handmade cards and drawing as well as painting. She also loved working with beads. She loved sharing her creations with others. 
Debra was preceded in death by her parents, Floyd and Carol Fredrick.
She is survived by her sister, Tressa Fredrick. She will be missed by her family and friends. 
Arrangements are under the direction of Mason-Woodard Mortuary.
April 9, 1932 – May 27, 2022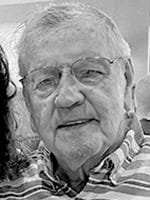 Samuel "Tom" Hartman, age 90, of Webb City, passed away Friday, May 27, at Freeman Hospital in Joplin. Tom was born on April 9, 1932, to David "Luke" and Hettie (Clyburn) Hartman in Leeper, Mo. Family was very, very important to Tom, and he enjoyed them more than anything. 
Tom proudly served in the U.S. Air Force, serving in the Korean War. For most of his working life, he was a salesman for Bossi Sales Co. in Springfield, until his retirement in 1995. 
Tom married his loving wife Sally on Aug. 1, 1975, in Alba. He enjoyed fishing, but most of all his favorite sports teams were the St. Louis Cardinals, Kansas City Chiefs and the Mizzou basketball teams. 
He was preceded in death by his parents, Luke and Hettie; a brother Leslie Hartman, and a sister LaVaughn Ryker of Carthage. He was also preceded in death by a stepson, Jeff Grosse, of Aurora. 
Tom is survived by his wife, Sally, of Webb City; sisters Dorothy Provins, Joplin, Brenda Vaile, Carthage, and Rose Beaver, Springfield; children Scott Hartman and wife LeighAnn, Joplin, Kent Hartman and wife Tammie, Goodman, Lisa Robinson and husband Danny, Webb City, and Greg Grosse and wife Kammi, Ozark; grandchildren Chassity, Shanda, Laurie, Jennifer, Echo, Wayde, Janae, Hannah, and Morgan; and two stepgranddaughters Jaclynne and Katelyn. 
A graveside service for Tom will be held at 10 a.m. Friday, June 3, in Webb City Cemetery, with Jim Wickencamp officiating. A visitation will follow, from 11 a.m. to noon, at the Webb City Mining Days Community Building.
Dec. 16, 1964 – May 21, 2022
Mr. John Robert Rea, 57, of Webb City, departed this life on Saturday, May 21, in the comfort of his home. 
John entered this life on Dec. 16, 1964, in Joplin, son of the late Lloyd and Geneva (Alumbaugh) Rea. He was raised in Webb City and was a 1982 graduate of Webb City High School. He furthered his education by attending community college in Tennessee. For over 32 years, he owned and operated Rea's Appliance Repair. He enjoyed hunting, fishing, horseback riding and spending time with his beloved family. 
He was preceded in death by his parents; a brother, Rick Rea; and an infant sister, Cynthia Rea. 
John is survived by his wife, Cindy Rea, of the home; nine children, Dewayne Aytes, Neosho, Misty Aytes, Carterville, Megan Fleckenstein, Washington state, Mason Rea, Aurora, Samantha Rea, Joplin, Weston Rea, Joplin, Jeremiah Rea, Joplin, Jacob Rea, Parsons, Kan., and Joshua Rea, Webb City; 12 grandchildren; a brother, Tony Rea, Carthage; two sisters, Theresa Carver, Carl Junction, and Sheryl Williams, Tulsa, Okla.; and a host of other family and friends. 
Graveside services were held Tuesday, May 31, at Friends Cemetery in Purcell, with Pastor Nathan Burch officiating. Pallbearers were Mason Rea, Weston Rea, Jeremiah Rea, Jacob Rea, Joshua Rea, Michael Palmer and Richard Meeks. Arrangements are under the direction of Hedge-Lewis-Goodwin Funeral Home. 
Aug. 31, 1928 – May 27, 2022
Ellis 'Ray' Townsend, age 93, passed away Friday, May 27, at his home. He was born Aug. 31, 1928, in Joplin, to John and Viola Townsend. He lived in the Joplin area throughout his life.
On Sept. 12, 1948, he married Margaret Louise Townsend, of Carl Junction.
In 1955, Ray and Louise built their current home. They were blessed with 73 years of marriage.
Ray served with the U.S. Army in Korea from 1951 to 1953. He retired from Fleming Foods after 26 years. Ray enjoyed raising cattle, attending auctions and after retirement traveling on bus tours. His beloved dog, Sugar, has been a constant companion for 14 years.
Ray was supportive of his daughter, Gloria, as she grew up. When she married Roger, Ray spent many hours helping them as they built their first home.
Ray was proud of his two grandsons, Cameron and Brandon. He attended their school, athletic and music activities. He especially enjoyed the performances with their high school and college drum line.
Ray is survived by his wife, Louise; daughter Gloria and husband, Roger, Joplin; grandsons Cameron and wife Taylor, Neosho, and Brandon, Oklahoma City, Okla.
A memorial visitation will be held from 6 to 8 p.m. Thursday, June 2, at Park Plaza Christian Church, 3220 Indiana Avenue, Joplin, Missouri 64804. A graveside service with full military honors will be held at 1 p.m. Friday, June 3 in the Carl Junction Cemetery, with B.A. Austin Jr. officiating.
Memorial contributions may be made to your favorite cause. Services are under the direction of Simpson Funeral Home in Webb City.